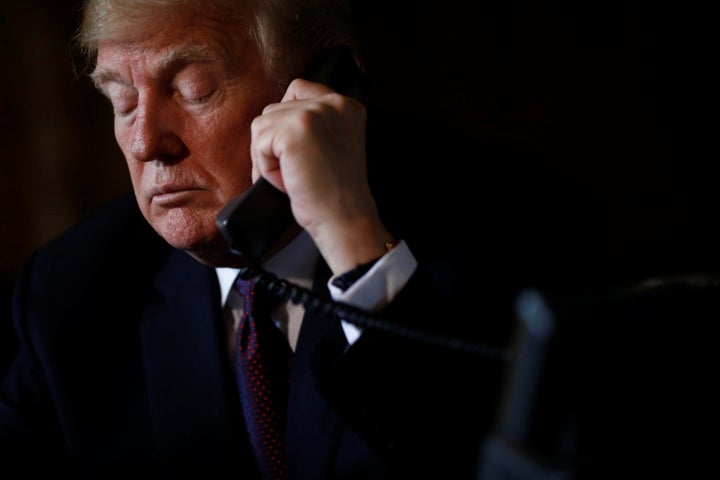 The book, written by former Trump campaign manager Corey Lewandowski and ex-deputy manager David Bossie, repeatedly blames Trump's woes on the "Deep State" — the heart of a popular right-wing conspiracy theory that the federal government is secretly being manipulated by a group of officials in Congress, the White House, intelligence agencies and the Department of Justice.
The Republican operatives, who don't work in the administration, identify Trump appointees who they allege have launched a resistance movement within the White House, the Post reported. The authors accuse them — and others within the "deep reaches of the federal government" — of harboring a hatred of the president.
They "attack the administration with a thousand cuts," write Lewandowski and Bossie, according to the Post. "They do this in complete disregard to the millions of Americans who voted for Donald Trump. They do it only for their own ends." (Although Trump won the Electoral College, he lost the popular vote by 2.86 million.)
The book is being published just as Trump is said to be considering ousting a number of members of his team.
One of the bombshell revelations is that Trump believes special counsel Robert Mueller's investigation into possible collusion between Russia and his presidential campaign has actually been good for him politically, according to an edited transcript of an interview with the two authors in September. 
"I think it makes my base stronger," Trump said, according to the transcript in the book. "I would have never said this to you. But I think the level of love now is far greater than when we won." 
Trump also said he believes that one of the most important things he has accomplished is to "explain" to the public that "a lot of the news is indeed fake."
"Nobody told me that he was trying to talk to me," Trump tells Lewandowski in an excerpt of the book posted on Amazon. (Woodward told Trump in a recorded phone call after his book was published that he had reached out to six people in the president's administration requesting an interview, including senior aide Kellyanne Conway.)
The authors scorch several ex-White House figures in the book, including former National Economic Council director Gary Cohn and ex-staff secretary Rob Porter. They also lash several people on Trump's enemies list, including former FBI Director James Comey and former CIA Director John Brennan.
When they're not attacking people, they gush over and list Trump's "remarkable achievements."
Bossie last made headlines in June when he told a black guest on Fox News that he was "out of his cotton-pickin' mind." Bossie, president of the conservative advocacy group Citizens United, later apologized in a tweet to Democratic strategist Joel Payne.
REAL LIFE. REAL NEWS. REAL VOICES.
Help us tell more of the stories that matter from voices that too often remain unheard.
BEFORE YOU GO