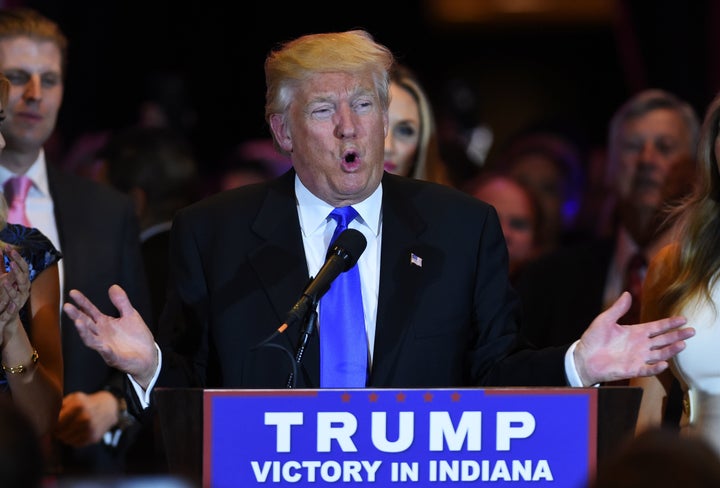 You've heard of Cards Against Humanity, the "party game for horrible people." But now there's Trump Against Humanity, "a party game about a horrible person." The card game, created by Sid Lee Collective, is an unofficial expansion pack to Cards Against Humanity that adds actual Donald Trump quotes into the already raunchy deck.
The back of the box reads: "The unofficial expansion pack with all the best words and casual racial slurs from the man himself." Players can fill in the blanks of real-life Trump quotes such as "Make _____ great again" or "They're bringing drugs. They're bringing crime. They're _____" with some of The Donald's favorite words like "Mexicans" or "Yuuuge."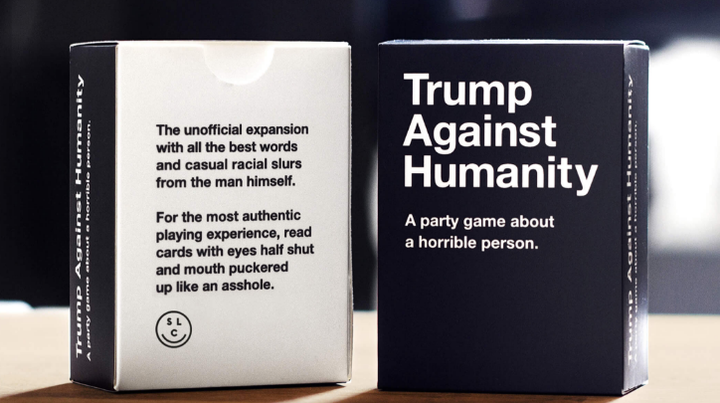 "When the primary started, he was dropping tons of one-liners that we thought would work well with a game like Cards Against Humanity," Jeff Da Silva, co-executive creative director at Sid Lee, a Canadian creative services firm, told The Chicago Tribune. "It really became, 'What did Trump say today?'"
Trump Against Humanity is not currently for sale, but Sid Lee Collective "might consider sending one" to you if you enter your email on its website, which boasts about the game, "We couldn't make this shit up." Since the game's announcement on Friday, it has received more than 30,000 requests, according to the Tribune.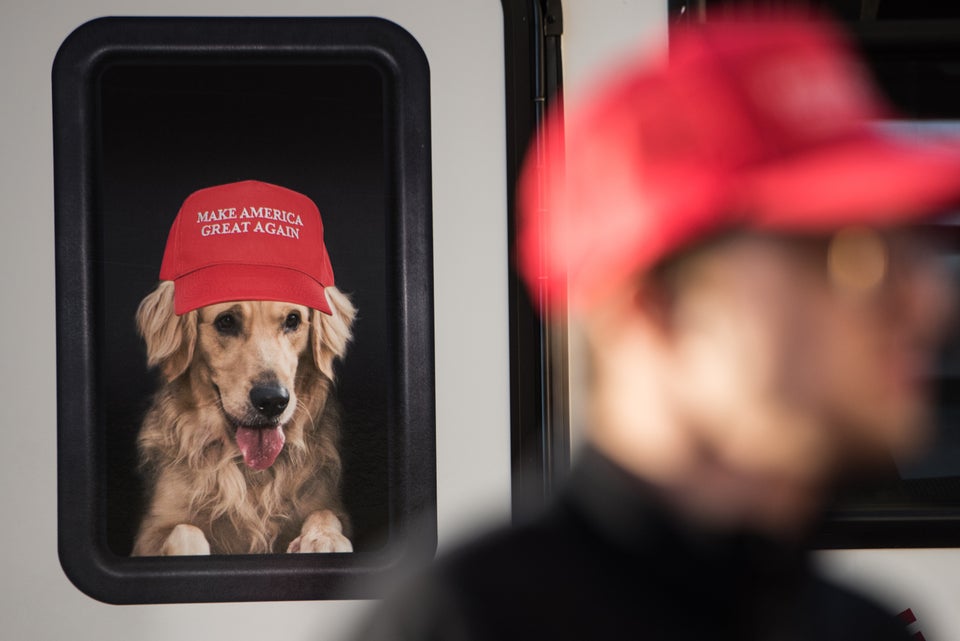 Dogald Trumps
Popular in the Community