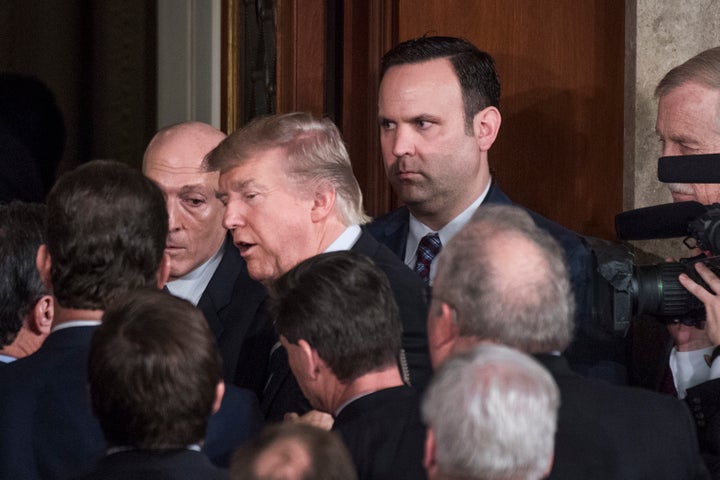 Jennifer Scavino, the wife of Dan Scavino, an aide to President Donald Trump who serves as White House social media director, filed for divorce in late January 2018, county records reveal. Scavino, who is one of Trump's closest aides, holds the title of assistant to the president, the highest-ranking staff position in the White House, one that he shares with aides like Kellyanne Conway, White House Counsel Don McGhan, and Trump's son-in-law Jared Kushner, among others.
Jennifer Scavino filed for divorce on Jan. 18, 2018 in Dutchess County, New York, where the Scavinos own a home. In county records, she is listed as the plaintiff, while her husband is listed as the defendant. Not much else is known about the cause of divorce, as the state of New York keeps divorce records under seal, and they can only be accessed by the parties involved and their attorneys.
The Scavinos have two children. A wedding announcement in the Poughkeepsie Journal says they were married on Sept. 23, 2000.
The White House declined to comment. Jennifer Scavino did not reply to an email requesting comment by the time of publication.
Scavino, 42, has a long history with Trump and the Trump family. He met then- businessman Donald J. Trump in 1990, when he served as his caddie, and later served as the general manager of one of his golf clubs. Scavino was just 16 years old at the time.
A June 2017 profile of Scavino in Politico characterized him as "the president's mini-me, a man whose bombast, impulse control and instinct for a good punch match those of his boss."
During the 2016 presidential campaign, Scavino was a constant at Trump's side and could often be seen at campaign rallies taking photographs or filming video, which he would post on Trump's social media accounts. Scavino first gained national attention in July 2016 after it was revealed that he was responsible for sourcing and tweeting, from Trump's account, an image of Hillary Clinton that many critics saw as anti-Semitic because the backdrop was a sea of cash along with a six-pointed star (like the Star of David) and the words "most corrupt candidate ever!"
In a tweet posted three days after the controversy erupted, Scavino said, "For the MSM to suggest that I am antisemite is AWFUL. I proudly celebrate holidays w/ my wife's amazing Jewish family for the past 16 years."
While at the White House, Scavino has continued his bombastic style of tweeting, which has led him to run afoul of the law. In June 2017, after the Democratic-leaning watchdog organization, CREW, filed a complaint, the Office of the Special Counsel said that Scavino had violated the Hatch Act when he tweeted at Rep. Justin Amash (R-Mich.) and encouraged Trump supporters to defeat him. The Hatch Act limits certain political activities of federal government employees.
The tweet came about when Trump was in a spat with some members of the Freedom Caucus, of which Amash is a member. The representative had refused to support Trump's plan to repeal the Affordable Care Act.
Outside of controversial tweets, Scavino has generally kept a low profile in the administration, and he has only talked about his wife when referencing his advocacy for Lyme disease awareness and research. Jennifer Scavino has grappled with the disease for over a decade. (Scavino believes his wife got it from a tick bite while she was gardening in their backyard.)
Two months before Trump launched his campaign for the presidency in 2015, Scavino tweeted an image of his wife with the caption: "My amazing wife, Jennifer has Chronic Inflammatory Polyneuropathy Disease from a tick, resulting in Lyme Disease. We are both 39 years old. 10 years of this awful neurological disease, she is my hero. Not once feeling sorry for herself or really even talking about it outside of our home. While I had to leave my career, I have and will be with her every step of the way. Today is treatment day. Thoughts & prayers to everyone & anyone with neurological disease."
Before You Go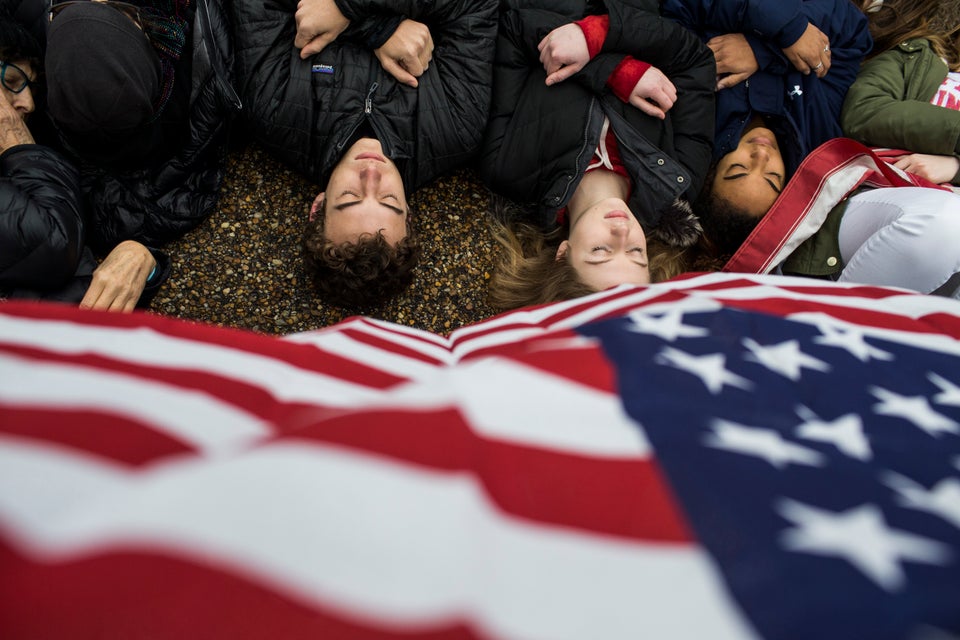 Students Protest Gun Violence At White House
Popular in the Community