In its short time in office, the new administration has consistently complained that people keep trying to undermine and delegitimize President Donald Trump.
"There is this constant theme to undercut the enormous support that he has. The default narrative is always negative. And it's demoralizing," White House Press Secretary Sean Spicer told reporters on Monday, just three days after Trump was inaugurated.
"There's an obsession by the media to delegitimize this president, and we are not going to sit around and let it happen," White House Chief of Staff Reince Priebus said Sunday. "We are going to fight back tooth and nail every day, and twice on Sunday."
Watch the video above for the new administration's complaints and Trump's own efforts to undermine Obama.
Here's just a few examples of Trump's birtherism over the years:
The Trump team was especially outraged when civil rights icon Rep. John Lewis (D-Ga.) said he did not believe Trump was legitimately elected, based on intelligence reports that the Russian government had interfered in the presidential campaign to help Trump beat Hillary Clinton.
In a Jan. 15 interview, Priebus denied that Republicans ever did anything similar to undercut Obama.
"You didn't have Republicans questioning whether or not Obama legitimately beat John McCain in 2008," Priebus said, ignoring the birther issue. He even called on Obama to "step up" and speak out in defense of Trump.
Want more updates from Amanda Terkel? Sign up for her newsletter, Piping Hot Truth, here.
Sign up for the HuffPost Must Reads newsletter. Each Sunday, we will bring you the best original reporting, longform writing and breaking news from The Huffington Post and around the web, plus behind-the-scenes looks at how it's all made. Click here to sign up!
Before You Go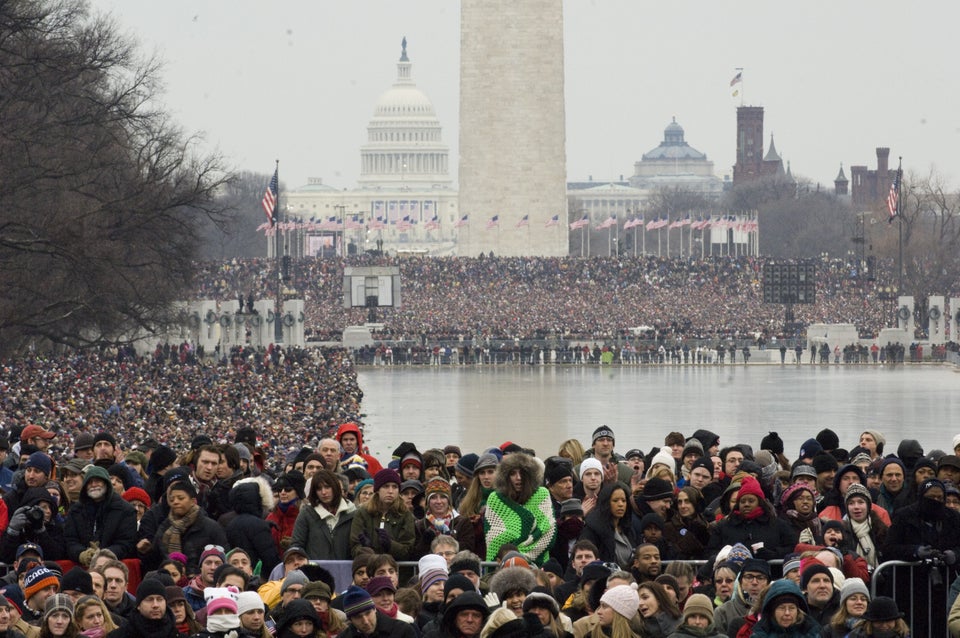 Obama and Trump Inauguration Crowds
Popular in the Community