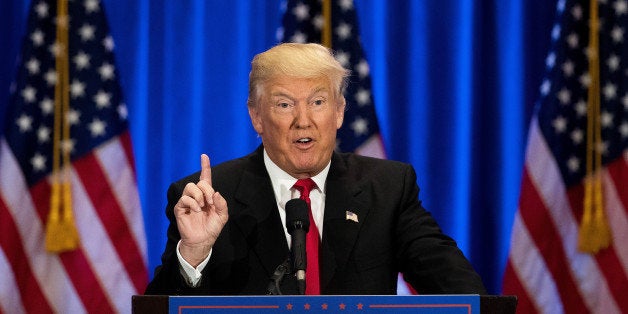 Of one thing there is no question. Trump was born into a significant fortune. His father was named Fred C. (for Christ, I kid you not) Trump, a German immigrant who passed himself off as Swedish in order to sell real estate to Jewish clients (not African-Americans -- they were banned from his projects). Donald claims to have vastly built on his father's wealth. If that is so, then why have so many of his casinos closed? Is he worth ten billion dollars, as he claims -- or less than half that amount, as Forbes insists? Why is he being audited on tax returns he refuses to reveal to the public? Has he understated his income -- or the opposite?
Either way, the boastful Trump is a man of secrecy or inconsistency when it comes to financial numbers. And it is significant that, when it comes to his political campaign as Republican candidate for President, he has been able to raise so little ($1.3 million) in comparison with the overflowing coffers of his democratic opponent, Hillary Clinton ($42 million). That is changing now he has begun to realize that you can't raise a lot of money on a golf course.
In the unlikely event Trump does become President, what would he do if, as grows more likely, his lack of financial acumen were to bankrupt the country? Rent out the White House as a Trump Hotel? Turn the U.S. Treasury into condos?
Some hint of Trumps' future economic plans can be found in the fact that he recently replaced his campaign manager, revised his financial planning, and is even contemplating lending some of his own money to the election. This he could do at exorbitant interest rates and become the first Presidential candidate in history to profit from his own defeat.
REAL LIFE. REAL NEWS. REAL VOICES.
Help us tell more of the stories that matter from voices that too often remain unheard.