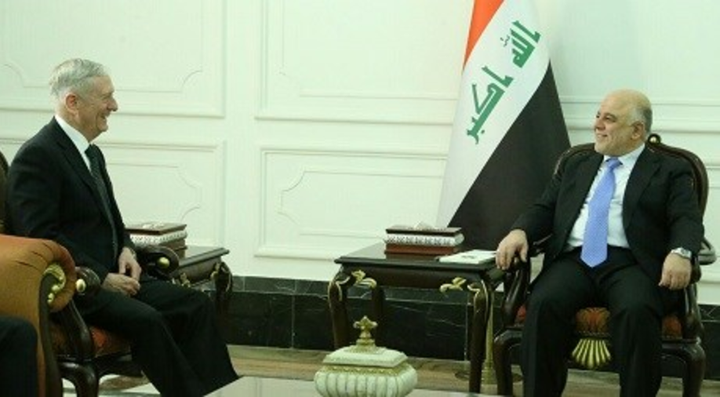 As of February 19, Iraqi security forces and the US-led coalition against ISIS have begun the final push to retake the western half of the embattled Iraqi city of Mosul. According to the United Nations Office for the Coordination of Humanitarian Affairs, February reports mentioned that 750,000 people are trapped in west Mosul. They have lived under the rule of the Islamic State since mid-2014, and have been under severe siege for more than three months. In that time, the city has deteriorated and their access to the basic necessities of life has decreased dramatically. Civilian families have begun to face "critical shortages of safe drinking water," according to the UNICEF representative in Iraq. Sally Haydock, representative of the World Food Program in Iraq, has said that food prices in western Mosul are almost double what they are in the city's eastern half.
The war against ISIS has resulted in the displacement of over three million people in Iraq, many of whom now reside in deplorable conditions. Some of these internally displaced persons, or IDPs, have been forced to move from camp to camp, brave cold weather unlike that of their home regions, and suffer from a lack of healthcare, education, and other necessities.
Mouayad Al Windawi, retired major general of the Iraqi General Security Directorate and a former political officer with the United Nations Assistance Mission for Iraq, said in an interview that "many displaced persons have refused to return to their homes, which may be under ISIS control, patrolled by the Iraqi Popular Mobilization Units (PMU), or affected by sectarian infighting in the area (resulting from a) lack of security in these areas."
"The liberation of Iraq from ISIS does not guarantee that these IDPs will willingly go back," said Sadoun al-Zubaydi, an interpreter for late Iraqi president Saddam Hussein and former ambassador to Indonesia, in an interview. For example, he said, many families from the Saladin province of Iraq fled to the Kirkuk province and continue to reside there, despite the liberation of Saladin more than a year and a half ago.
But to encourage resettlement, the Iraqi government would need to launch new programs to dry up sources of terrorism, create strong local and provincial administrations, organize security forces (such that they match the demographics of the civilian population they serve), and guarantee due process under the law, in order to prevent innocent Iraqis from being wrongfully detained.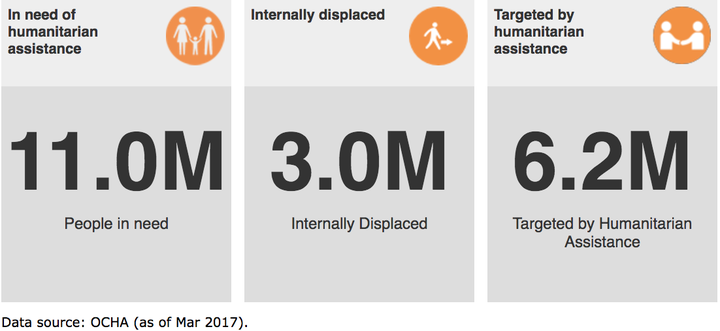 Although ISIS has been successfully driven from most of Iraq, its impact will remain embedded in Iraqi society and the lives of its citizens. When ISIS was in power, it controlled the Iraqi citizenry by replacing moderate clerics who preached Sufism with those who preached Islamic extremism. Hassan Hassan, co-author of ISIS: Inside the Army of Terror, said in an interview that other ISIS techniques have included "recruiting members in different communities, pitting neighbors against each other and launching acts of ethnic and sectarian cleansing." These practices, he said, can serve to create or deepen distrust between communities that had previously lived peacefully next to each other for centuries. In this way, ISIS' influence may have worked to erase Iraqis' social and religious bonds.
Obama vs Trump: Eastern Mosul vs Western Mosul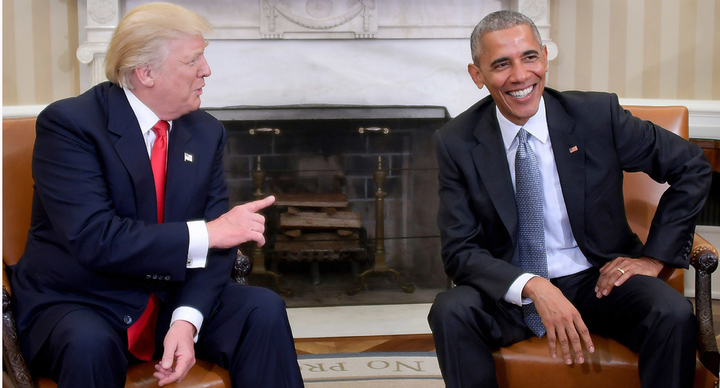 The fight to recapture the eastern side of Mosul began 17 October 2016 during the Obama administration. In that operation, the forces supporting US-led international coalition against ISIS were careful to avoid causing civilian casualties as much as possible. The Iraqi security forces also acted with restraint, and as a result, the level of destruction in recaptured east Mosul was not severe as it was in other formerly ISIS-held areas, such as Ramadi and Fallujah.
One of the reasons for the coalition forces' caution at that time was the US' need to avoid criticism or comparisons with Russia, which had recently wrought carnage on the city of Aleppo in Syria, resulting in massive civilian casualties. The question now is: will the Trump administration adapt the same careful approach in taking the western side of the city, or will we witness the destruction of the historic city of Mosul?
During his presidential campaign, president Donald Trump clearly stated that eliminating ISIS' presence in Mosul and Raqqa, was one of his number one priorities in the fight against terror, along with his now-defunct executive order banning citizens of seven Muslim-majority countries from entering the US.
The US-led coalition assisted Iraqi forces in recapturing Mosul Airport and Ghozlani military camp destroying ISIS' underground network of tunnels. But there has been a worrying lack of advance preparations for assisting displaced individuals fleeing the fighting; there are no field hospitals in place near the battlefield, and there are not enough ambulances, forcing the injured to travel as far as 60 kilometers (about 37 miles) to the nearest hospital.
Iraqi forces are moving forward in western Mosul together with the Popular Mobilization Forces (PMU) (which before both the US and Iraqi government refused PMF to participate in capturing the eastern side of the city giving the atrocities they committed in the Sunni areas such as Fallujah according to Human Rights Watch)
"Militias that form part of the PMF have repeatedly carried out horrific, sometimes wide-scale abuses, most recently in Fallujah, with no consequences despite the government's promises to investigate," said Joe Stork, deputy director of Human Rights Watch's Middle East and North Africa division, in a statement put out by HRW. "Iraqi commanders shouldn't risk exposing Mosul civilians to serious harm by militias with a record of recent abuse."
The question is how long it will take to recapture the whole city and whether the American forces, on the orders of US Secretary of Defense James Mattis, will deploy ground troops in Mosul. Though the Sunnis and Kurds in Iraq – traditionally, the more pro-Western factions in Iraq – would welcome an American intervention, last week, Iraqi prime minister Haider Al-Abadi said he hoped that the US won't participate in the fight against ISIS directly. For Shiite Islamic parties and Iran, the arrival of American ground forces would mean Lucifer is coming to fend off their influence from Iraq and the broader Middle Eastern region.
This piece was edited by H. Graph Massara, UC Berkeley.
Related
Popular in the Community