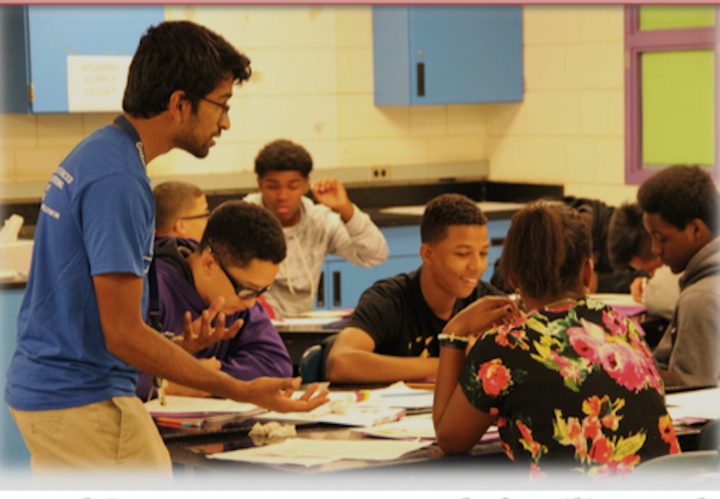 I will avoid temptation to remind readers at any length why he likes apprenticeship. "College, except without the debt," as former U.S. Secretary of Labor Thomas Perez called apprenticeship, can be a major boon to young Americans as well as older workers wanting to upskill or change careers. In principle, Trump's commitment to expanding apprenticeship is a good thing, but some context is useful.
Learn-and-earn approaches to education and training, as they are often called, engage employers in supporting the training of a new pipeline of workers. The best approaches and those promoted by the Department of Labor during the Obama administration, combine structured learning in a workplace with credit-bearing community college course-taking so that a student arrives at completion of the apprenticeship not just with job-related skills but with a useable transferable credential as well. In a nutshell, the best apprenticeship programs last several years, wages are paid by the employer, and the 'student' learns both on the job and in the classroom.
The best apprenticeship programs last several years, wages are paid by the employer, and the 'student' learns both on the job and in the classroom.
While the image of apprenticeship in the United States is often associated with labor unions and blue collar work, today's apprentices are training for the insurance industry (see Harper College in Illinois and the Swiss commercial insurance firm Zurich), or for cybersecurity where jobs at $45 an hour go begging (see Tidewater Community College and Yorktown-based Peregrine Technical Solutions, LLC in Virginia, which launched a registered cybersecurity program in fall 2016).
Given a variety of economic and social forces roiling the U.S. today ― slowing productivity, underemployment, inequity of opportunity and unstable jobs ― apprenticeship can give workers and learners a leg up in the labor market while slowing the complaints of employers that workers don't have the training and experience they need to fill their entry-level positions. After all, there's not much an aspiring worker can do with the puzzle of needing to get experience to get a job and needing a job to get experience. Apprenticeship when done right is a win for all. In fact, my organization, Jobs for the Future, or JFF, just launched a Center for Apprenticeship and Work-Based Learning because we believe that the time is right to spread proven and promising practices and to assist those doing so.
Most important in the future of apprenticeship is that opportunities expand into new areas such as health care, information technology and financial services. The Pathways to Prosperity Network, a collaboration between JFF and the Harvard Graduate School of Education, lays the foundation for these new fields by creating career-focused pathways starting in high school. SAP, the German software company, for example, is sponsoring C-Town Tech, a pathway at Boston's Charlestown High School partnered with the local Bunker Hill Community College, where students begin college level IT courses as early as 10th grade and are well-positioned for apprenticeships and internships in the immediate future.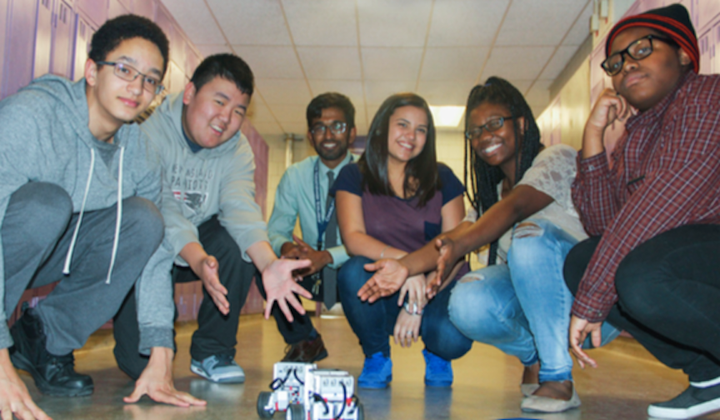 My expertise is in the best of European vocational training for youth, especially the dual system countries ― Switzerland, Germany, Austria and the Netherlands. In those countries, starting at age 16, young people of a wide variety of academic talents and inclinations choose a mix of school and work, which turns out to be a more appealing way for a teenager to live his or her life than sitting in an academically-oriented classroom. In fact, I'm writing from Munich and am on my way to the CEMETS (Center on the Economics and Management of Education and Training Systems) Summer Institute at Eidgenössische Technische Hochschule Zurich, an international gathering on apprenticeship where teams from Seattle, Denver, Nepal, Benin and Chile, among others, will be studying the Swiss system and visiting apprenticeship sites with an eye toward adaptation of the Swiss system for their 16 through 19-year-olds.
That President Trump sees apprenticeship and work-based learning as ways to expand opportunity for American workers is a good thing. That he put expansion under the rubric of deregulation is a mixed bag. Even the most ardent supporters of registered apprenticeship see the state and federal set of regulations that currently come along with quality control as overly complex and thus discouraging to some employers who would engage. If Trump's review makes current regulations less bureaucratic while maintaining standards that ensure that workers get good training from skilled workplace and college teachers, then the approach will be a plus. Under the existing registered apprenticeship programs, some over 87 percent of apprentices are employed after completing training at an average starting wage of about $60,000. With around 500,000 registered apprenticeships in the U.S., this form of training has a high return on investment for workers and employers.
It is worth noting that registration is not now required at all to run a homegrown apprenticeship program or learn-and-earn program. Many high schools and community colleges partner with employers to do just that. For example, Bunker Hill Community College, two stops away from my office in Boston, runs a great learn-and-earn program initiated by the Massachusetts Competitive Partnership in 2012. Today, over 100 students a semester are working 16 to 40 hours a week at $15 an hour in Boston's major corporations and financial institutions. Many go on to work in their internship companies or get a 4-year degree. The quality of such a program is high because academic faculty and employers together agree to the curriculum, and jobs put students in situations where they are challenged to learn as well as contribute to productivity.  
Weak programs prey on poorly informed consumers who too often end up in debt and without the promised credentials and jobs.
The president's order ― with few details yet available ― would provide financial support to a wider range of employer and training applicants than currently and appears to be favoring allowing Pell grants, which support low-income undergraduates, to go to students whether in an accredited program or not. 
Here's where the problem lies. In the U.S., we have a history of problematic results from for-profit career education providers. Perhaps best known is the recent demise of Corinthian Colleges Inc, which filed for bankruptcy after defrauding many students. Weak programs prey on poorly informed consumers who too often end up in debt and without the promised credentials and jobs.
The most sobering examples come from outside America. Both Australia and England have histories of apprenticeship. Australia's system was long considered a beacon and interested edu-tourists made pilgrimages to see it. I wrote about it in my 2011 book Schooling in the Workplace. But when the Australian training market was deregulated, private providers took advantage of government funds to mount programs leading nowhere. Now the federal government has had to step in with huge fines to stem the rampant abuse that allowed students to borrow heavily and land in heavy debt without the skills required for a job.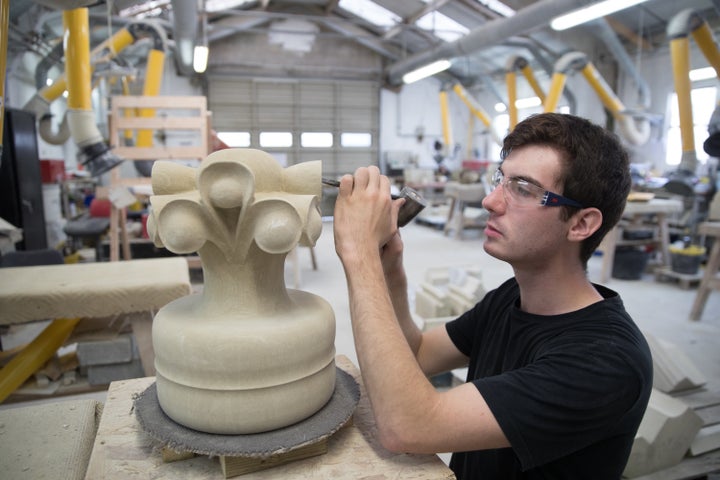 In England, the problem was different. Apprenticeship was not closely tied to educator partners so employers simply used the funds as they pleased, often to "train" current employees rather than new ones. As we say about good apprenticeship programs, students or trainees "own" their skills and can sell them in the marketplace. Apprentices are educated specifically enough to enter an occupation, but not so specifically that they are "owned" by a company and its particular needs. In 2015, the United Kingdom government published its plans to expand to around 5 million apprenticeships by 2020 and to make this strategy a pillar for developing the nation's skills. Just a quick look at how the rollout was messaged reveals that "quality quality quality" is at the forefront of the reform.
These are cautionary tales. In his announcement, Trump all but declared that employers know best what they need by way of training. While that may be true about their company needs, the same cannot be said for all employers' commitment to students' needs. The key will be to ensure that all apprenticeships and work-based learning programs supported through the new effort continue to meet the same high standards as currently provided through registered apprenticeship and accredited college employer collaborations.
Let's keep an open mind, but let's also remember that a growing number of students have become savvy about the trail of bankruptcy and debt from for-profit providers. So have the attorney generals. And, of course, Trump has to deliver the dollar. That, too, remains questionable. 
Calling all HuffPost superfans!
Sign up for membership to become a founding member and help shape HuffPost's next chapter
BEFORE YOU GO