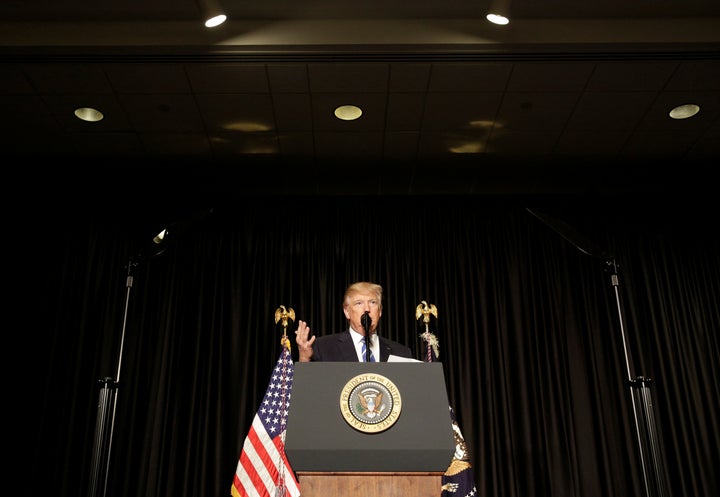 A growing share of the public disapproves of President Donald Trump's handling of his job, new surveys show.
There's a fair amount of discrepancy between individual pollsters on where Trump's job-approval numbers stand, although a majority give him negative ratings. A few weeks into Trump's presidency, however, there's enough data to look at how each of those pollsters think Trump's ratings have changed since he took office.
The chart below compares the latest polls, as of Wednesday afternoon, with the earliest from eight pollsters who've released at least two surveys on Trump's job performance since his inauguration.
There's a substantial amount of variance here, as well, for potential reasons that may range from methodology to when each poll was conducted.
But most pollsters, regardless of where they think Trump started, now find his net approval rating ― the difference between his approval and disapproval numbers ― to be at least somewhat lower than when he became president.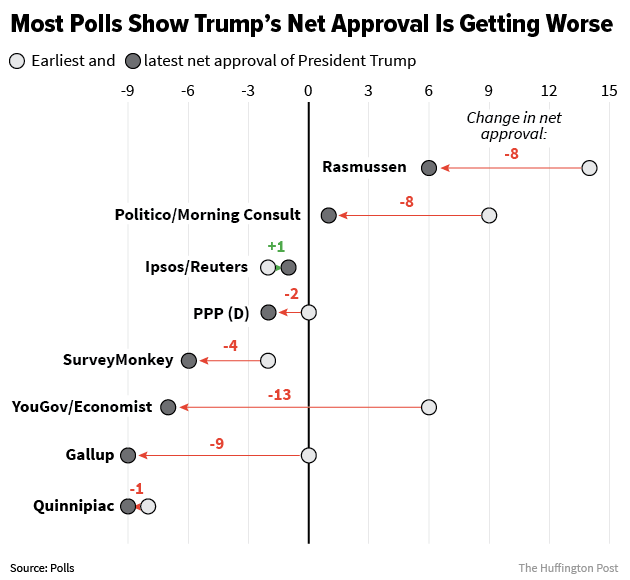 What's also notable is where the biggest change comes from in most of these polls.
On average, the percentage of people who say they approve of Trump's performance remains relatively stable ― a finding that fits with Republicans' overall enthusiasm for most of the president's actions. While Rasmussen, Gallup and SurveyMonkey find Trump's approval down by 2 points to 4 points ― within the range of normal variance ― YouGov/Economist polling shows it unchanged, and five other pollsters find his approval has risen from 1 point to 6 points.
But Trump's overall ratings seem to be falling because some people who started off with a neutral impression on Inauguration Day have since soured on the president. Each of the eight surveys shows disapproval increasing, with the change ranging from 2 points to 13 points.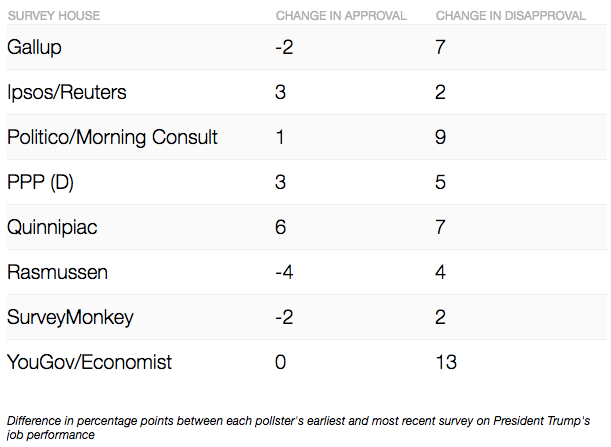 Trump's ratings are also significantly more polarized than Obama's were at this point in his presidency. On average, polls find that 87 percent of Democrats, but just 10 percent of Republicans, disapprove of Trump's job performance.
Popular in the Community