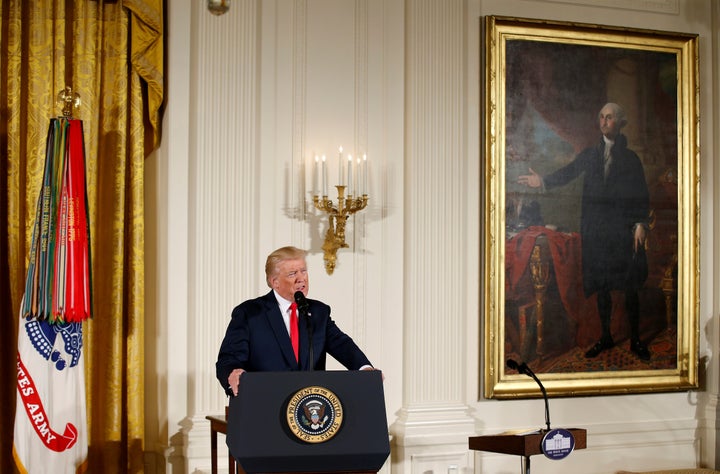 After months of relatively stability, President Donald Trump's numbers are again showing signs of a downward shift in the latest polls.
Trump's average approval rating has slumped to a new low of less than 38 percent as of Wednesday afternoon, according to HuffPost Pollster's aggregate of publicly available surveys. More than 58 percent say they disapprove.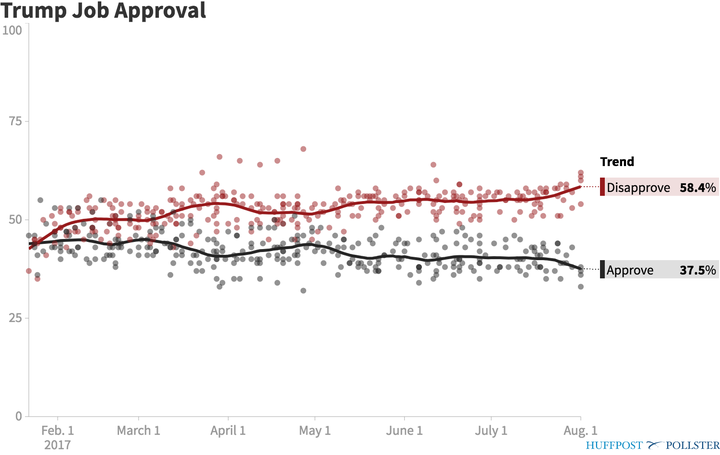 Trump's exact numbers vary from survey to survey. But national polls released this week ― including Quinnipiac, Gallup, Rasmussen, and YouGov ― all show he's now faring worse than he was at the end of June and beginning of July.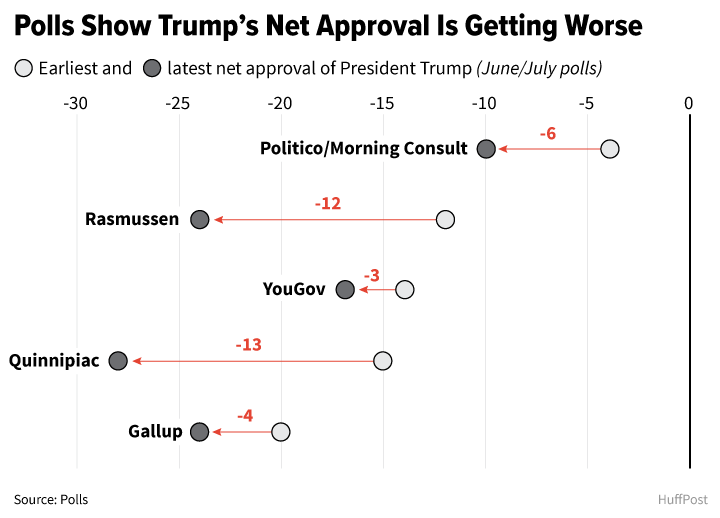 Beneath the top-line approval numbers are several other troubling trends for the president in this week's surveys.
Quinnipiac's latest poll shows concerns about the president's relationship with Russia have failed to pick up much steam, and have been holding steady all year. But perceptions of his strength have diminished. Just 34 percent say Trump has good leadership skills, down from 44 percent in June, and 56 percent immediately after the election in November.
Although Trump's base remains largely behind him, enthusiasm appears to have taken a noticeable dip in the past week, according to at least one survey. While 85 percent of Trump voters approve of the president, according to the Economist/YouGov poll, just 43 percent say they approve of him strongly. That's down from a majority who said so in most of the outlet's past surveys.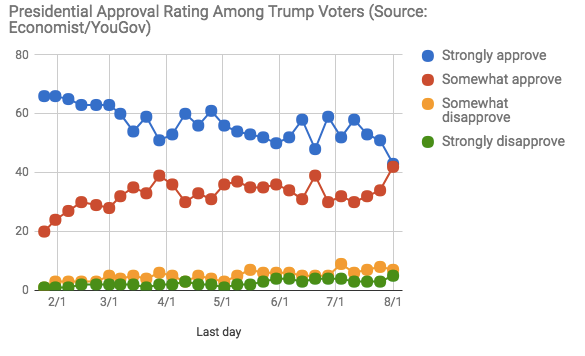 Popular in the Community