President Donald Trump blasted the media, criticized members of Congress and suggested he'd shut down the government to build a border wall during a frenzied, 77-minute campaign-style rally in Phoenix on Tuesday night that left some commentators wondering about his fitness for office.
Trump is known for his lively rallies, but even by those standards this one was a particularly unrestrained and boisterous spectacle.
Here is a breakdown of some of the wildest moments.
1. He kicked off the speech by rereading all his responses to the protests in Charlottesville. While going over his widely criticized initial response, Trump omitted the most controversial part of the statement, in which he blamed "many sides" for the violence there.
2. He called out Senate Majority Leader Mitch McConnell (R-Ky.). "We have to speak to Mitch" about eliminating the Senate filibuster, Trump said. (The filibuster was not a factor in stopping the Republican health care bill.) Earlier on Tuesday, The New York Times reported that Trump and McConnell have not spoken in weeks.
"If we have to shut down that government, we're building that wall," Trump said. "One way or another, we're going to get that wall."
"The only thing giving a platform to these hate groups is the media itself and the fake news," Trump said.
"I really think they don't like our country. I really believe that," he added.
5. He defended his remarks on Charlottesville by saying he "hit" various racist groups.
"I hit 'em with neo-Nazi, I hit 'em with everything," he said. "I got the white supremacist, I got the neo-Nazi, I got 'em all in there. Let's see. KKK? We have KKK. I got 'em all."
6. He lied and said cameras at the rally were being turned off as live-streams of the speech on cable news networks continued to roll. He specifically called out CNN, which aired Trump's speech until the end.
8. He bragged about how he lives in a "bigger, more beautiful apartment" than the journalists who cover him.
9. He lamented CNN's firing of Jeffrey Lord, a pro-Trump commentator formerly featured on the network. Lord was fired for tweeting the Nazi salute "Sieg Heil" earlier in August.
10. He slammed both Republican Arizona senators: Jeff Flake, who has recently spoken out against Trump, and John McCain, who cast a pivotal vote that caused the GOP's Obamacare repeal bill to flame out in the Senate in July. McCain is currently receiving treatment for brain cancer.
11. He, again, requested statues of George Washington be protected, a request he's made since many Confederate statues and monuments around the U.S. have been removed or relocated.
12. He suggested "we will probably end up terminating NAFTA at some point."
13. He praised Fox News and Sean Hannity.
Support HuffPost
The Stakes Have Never Been Higher
Before You Go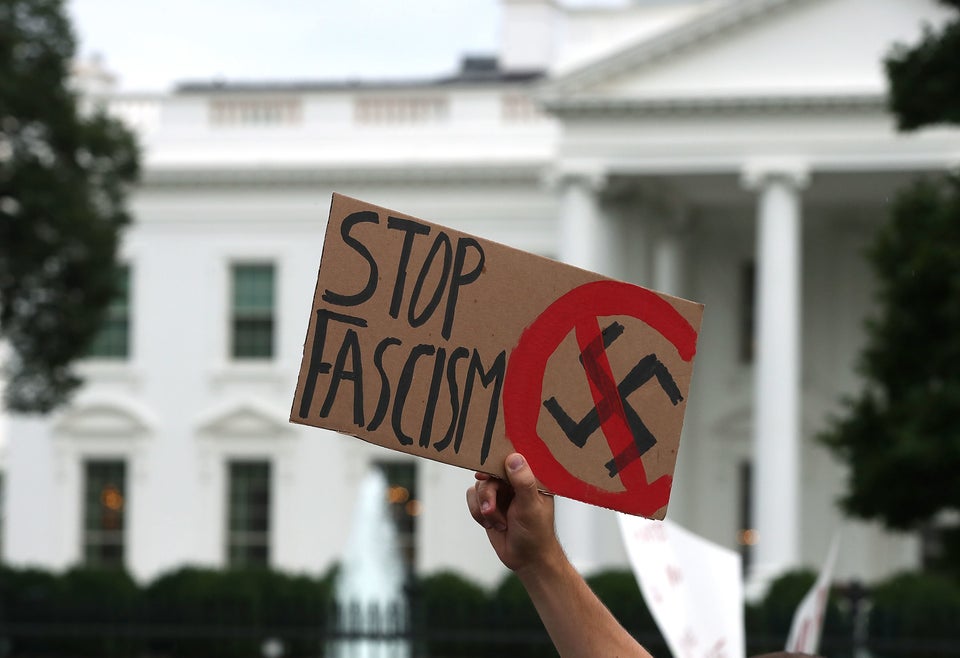 Anti-Hate Protests Against Trump
Popular in the Community