President Donald Trump doubled down on his suggestion that arming teachers could help prevent school shootings on Thursday, adding that those trained to use firearms could receive extra pay.
During a White House meeting with law enforcement officials, Trump proposed for the second time in the last two days that some teachers, "certain highly adept people, people who understand weaponry, guns," should carry firearms on campus. He added Thursday that they may be paid "a little bit of a bonus" to do so.
Trump first touched on this idea during a Wednesday listening session with students, families and others affected by gun violence in schools, including many from Marjory Stoneman Douglas High School, where 17 students and staff members were killed last week.
He suggested then that arming 20 percent of teaching staff at schools may be effective at quickly ending attacks. It's unclear how much funding would be needed to train and arm 20 percent of the country's teaching staff, or where that funding would come from.
On Thursday, he suggested bringing in more security guards in addition to arming teachers.
"You can't hire enough security guards. ... You need 100, 150 security guards," he said.
There is very little evidence that bringing more cops and security guards to campus will stop school shootings. There is, however, an abundance of evidence suggesting that added school security will funnel more vulnerable students ― black children in particular ― into the criminal justice system at an early age.
Before You Go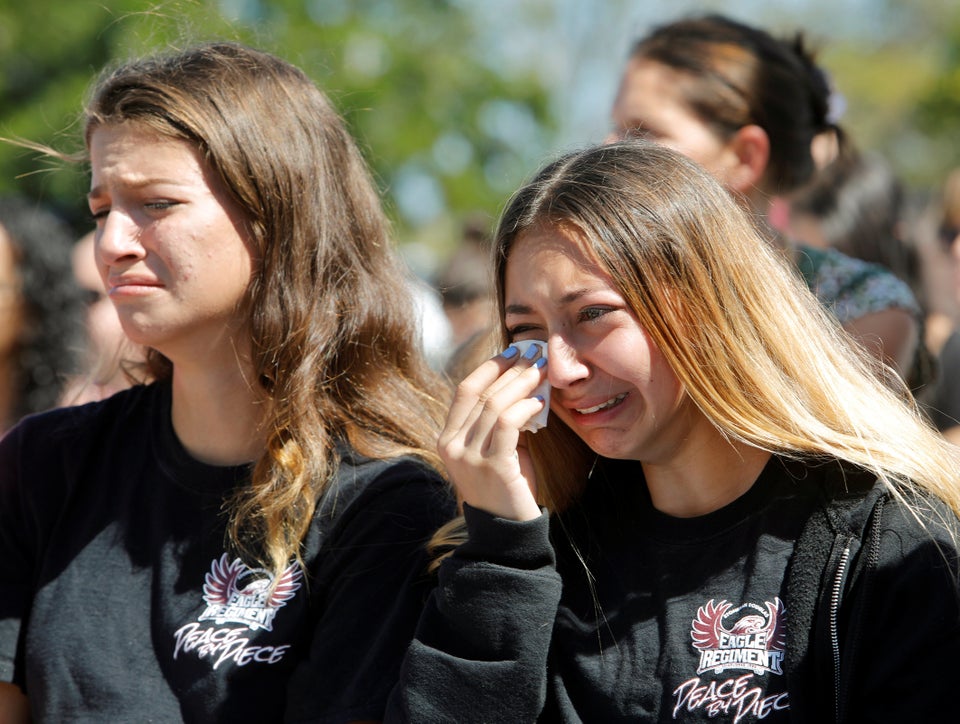 Florida Shooting Vigil
Popular in the Community