The conversation reportedly occurred in March 2017, shortly after Sessions recused himself following revelations about his contact with the Russian ambassador during the Trump campaign. Special counsel Robert Mueller is investigating the incident, along with the president's public and private attacks against Sessions, according to the Times.
Rudy Giuliani, Trump's personal lawyer, told the Times on Tuesday that the president would have been within his bounds to ask Sessions to reverse the recusal.
"'Unrecuse' doesn't say bury the investigation. It says on the face of it: Take responsibility for it and handle it correctly," Giuliani said.
The Justice Department declined a request for comment.
Trump has repeatedly attacked Sessions since his recusal from the Justice Department investigation into Russia's intervention in the 2016 election. The president reportedly went "ballistic" when the attorney general announced his decision, and Sessions reportedly offered to step down after several "heated" exchanges with Trump.
Trump has repeatedly said he would not have appointed the former senator had he known Sessions would recuse himself. Sessions' recusal left Deputy Attorney General Rod Rosenstein ― who has been harder for Trump to control ― in charge of the probe.
HuffPost submitted a Freedom of Information Act request for a copy of the letter after Politico first reported its existence. A Justice Department representative told HuffPost in September that even to acknowledge the existence of such a letter would violate the attorney general's privacy.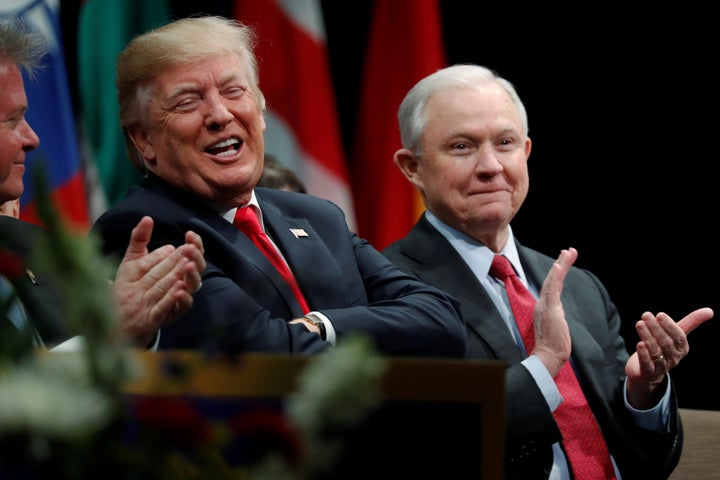 Popular in the Community