A half-dozen lawmakers and aides told the Times that the president had asked several senators to quickly end the investigation ― including Sen. Richard Burr (R-N.C.), who is leading the Senate Intelligence Committee's Russia investigation, Senate Majority Leader Mitch McConnell (R-Ky.) and Intelligence Committee member Roy Blunt (R-Mo.).
Burr recalled his conversation with Trump in an interview with the Times: "It was something along the lines of, 'I hope you can conclude this as quickly as possible.'"
Burr said he replied, "when we have exhausted everybody we need to talk to, we will finish."
Burr told the Times that he did not feel pressured by the president's request, dismissing the behavior as coming from someone who has "never been in government." He also acknowledged that other members of the Intelligence Committee had similar interactions with Trump.
"Everybody has promptly shared any conversations that they've had," Burr told the paper.
Sen. Dianne Feinstein (D-Calif.), however, deemed these conversations "inappropriate" and a breach of the separation of powers, according to the Times.
"It is pressure that should never be brought to bear by an official when the legislative branch is in the process of an investigation," Feinstein told the Times.
The Justice Department appointed Mueller as special counsel in May, after Trump decided to fire FBI Director James Comey as the bureau conducted its own Russia investigation.
Testifying in front of the Senate Intelligence Community in June, Comey said that Trump had asked him to drop any investigation into his former national security adviser Michael Flynn. Flynn, who was ousted from his post in February, was under investigation by the FBI over his potential ties to Russia.
Comey also told the Senate that Trump had asked him for his loyalty as FBI director and complained that the Russia investigation "cloud" was impairing his ability to perform as president.
There are currently several investigations into potential ties between Trump's presidential campaign and the Russian government, including one led by the special counsel, one led by Burr and the Senate Intelligence Committee, and one led by the House Intelligence Committee.
Raj Shah, a White House spokesman, denied that the president had used his influence to convince committee members to end the Russia investigation. Shah told the Times that Trump believes "there is no evidence of collusion and these investigations must come to a fair and appropriate completion.''
Before You Go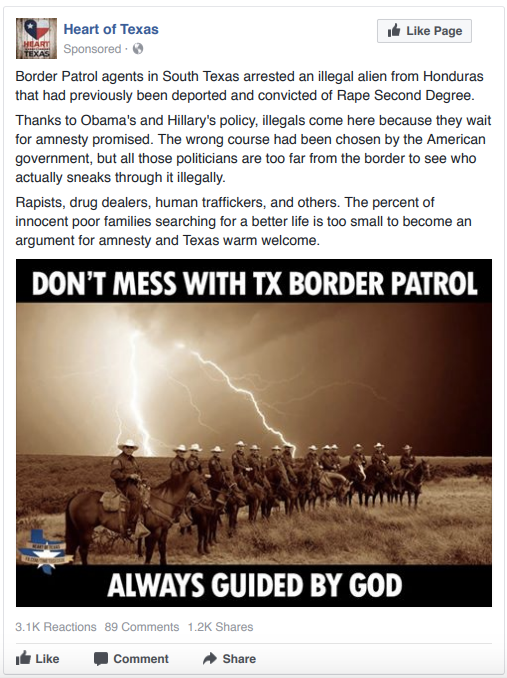 Russian-backed Facebook ads
Popular in the Community