Morning Joe host Joe Scarborough this morning revealed that Donald Trump asked a foreign policy expert three times, "If we have nuclear weapons, why can't we use them?"
The revelation about Trump stunned the members of the panel. Co-host Mika Brzezinski warned viewers, "Be careful America. And be careful Republican leaders. Your party is blowing up."
The comments followed an interview with an interview with former Director of Central Intelligence and ex-National Security Agency Director Michael Hayden, who discussed Trump's erratic, inconsistent , unpredictable style. "Those are dangerous things," said Hayden. "They frighten your friends and they tempt your enemies."
It was also revealed that Trump has no international level foreign policy advisers. The fear is if Trump is somehow elected, he will be woefully unprepared for the task at hand, putting all of us in danger.
"SEVERAL MONTHS AGO, A FOREIGN POLICY EXPERT ON THE INTERNATIONAL LEVEL WENT TO ADVISE DONALD TRUMP. AND THREE TIMES HE ASKED ABOUT THE USE OF NUCLEAR WEAPONS. THREE TIMES HE ASKED AT ONE POINT IF WE HAD THEM WHY CAN'T WE USE THEM," SAID SCARBOROUGH.
WATCH THE ASTONISHING VIDEO, BELOW.
These chilling disclosures follow an earlier embarrassing gaffe when Trump flailed around for an answer when asked about another nuclear weapons issue in a December 2015 debate.
Trump was stumped when asked what the "Nuclear Triad" was. The average voter may not know, but the average presidential candidate should.
One would expect that someone who thought they were qualified to be commander in chief of the greatest military the world has ever known would know the nuclear triad consists of strategic bombers, intercontinental ballistic missiles (ICBMs), and submarine-launched ballistic missiles. That's what's on the other end of The Button.
Perhaps the best way to demonstrate the effect of a nuclear weapon would be to show a real estate developer what real estate looks like after a nuclear strike.
Unless Donald Trump gets real smart real soon, his campaign may soon look like this: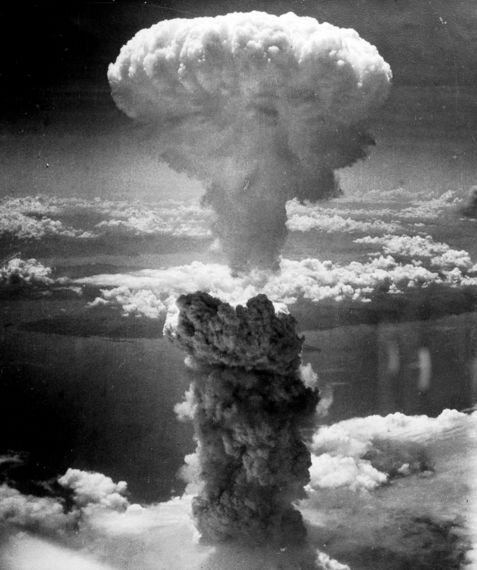 No matter what one thinks of Hillary Clinton, there is no reason to believe she would not know the answer to these questions.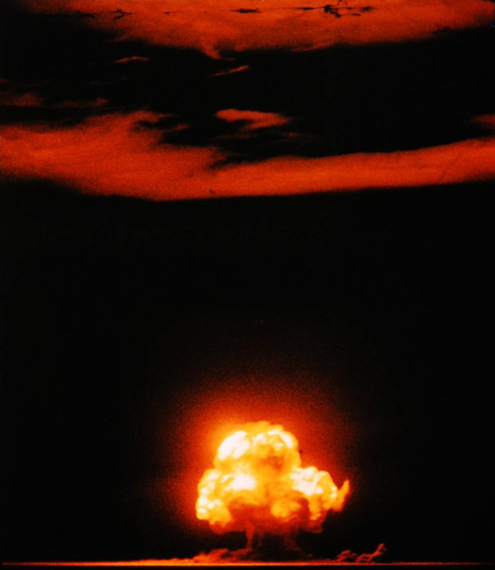 Cover Photo Trinity Shot, Manhattan Project via Wikimedia Commons
Hiroshima Dome 1945 By Shigeo Hayashi via Wikimedia Commons
Nagasaki bomb from B-29 Superfortress via Wikimedia Commons
Calling all HuffPost superfans!
Sign up for membership to become a founding member and help shape HuffPost's next chapter