WASHINGTON ― GOP nominee Donald Trump suggested Sunday night that Syrian dictator Bashar Assad and his patrons, Russia and Iran, are the only potential partners for the U.S. in Syria when it comes to fighting the self-styled Islamic State.
"I don't like Assad at all, but Assad is killing ISIS, Russia is killing ISIS and Iran is killing ISIS," Trump said.
In fact, Assad promoted the group's rise for years, and the military interventions in his favor by Iran and Russia have radicalized thousands of Syrians who oppose the dictator's rule. That in turn has helped ISIS and other groups like the Syrian branch of al Qaeda gain recruits, including foreigners who see joining them as the best way to combat Assad's brutality.
Assad's coalition does regularly have small clashes with ISIS and has targeted it in a few large operations, such as a public relations-friendly offensive on the ancient city of Palmyra. But the alliance's primary focus has always been to wipe out less radical Syrian rebel groups that pose a larger challenge to Assad because they could be a popular, internationally acceptable alternative to him.
Trump ignored these realities in favor of spreading the Assad-Iran-Russia narrative about the war in Syria: The only forces in the country are the Syrian government and radicals, so the rest of the world must stop condemning Assad for his crimes and instead support him.
More experienced international leaders have rejected that portrayal since the beginning of the civil war in Syria in 2011, when Assad's forces began to attack peaceful protesters. Millions of Syrians have proven that they have no desire to live under either the regime or the violent Islamists ― which is one big reason so many people have fled the country. Areas held by other forces face attack from both ISIS and the Assad coalition, while those two groups have largely tolerated one another. To bring the conflict to an end, observers and experts say, it's important to elevate moderate Syrian voices.
Trump, however, believes they do not exist.
Blasting Democratic rival Hillary Clinton for her commitment to empowering Syrian forces other than Assad and ISIS, the GOP nominee said arming rebels had proven to be a problem for the U.S. in the past. But he offered no specific evidence about Syrian rebels to back up his point.
"You don't even know who the rebels are," Trump said.
As a former secretary of state, Clinton does indeed know who the rebels are. So does the Obama administration ― which has enough enough faith in them to continue to provide overt and covert support to a number of vetted groups within the country to battle both ISIS and Assad.
Among the anti-ISIS forces receiving U.S. aid are the Syrian Kurds, known worldwide for their stand in Kobani, and Arab fighters working with them, as well as other Sunni Arab groups. Despite his previous praise for the Kurds, Trump seemed to forget that they are a force to be reckoned with in Syria ― one that Assad, his apparent partner, has repeatedly tried to undermine.
Many experts have warned that the only way for the U.S. to prevent more Syrian rebels from aligning with radicals as their last option is to increase support for them ― rather than to say they are not real and express support for the forces that are focused on destroying Syria's second-largest city while ISIS continues to thrive not far away. (Trump on Sunday appeared ignorant of the situation in Aleppo, saying it had already been captured by Assad. It is actually under assault by Assad, Russia and Iran, and on the brink of becoming an even greater humanitarian disaster.)
Trump's remarks were somewhat odd, given that he also repeatedly condemned Iran and Russia during the presidential debate. But the comments track with his apparent views on Muslims and the Muslim-majority world: They are to blame for their own problems and only fit to be ruled by dictators like Assad, Saddam Hussein and Moammar Gadhafi.
That's precisely what ISIS and other radical groups want most Muslims to believe about the West, as observers have noted and Clinton repeated during the debate. But Trump proved once more this weekend that he doesn't mind aiding their rhetoric.
This article has been updated with more information about Assad's coalition.
Before You Go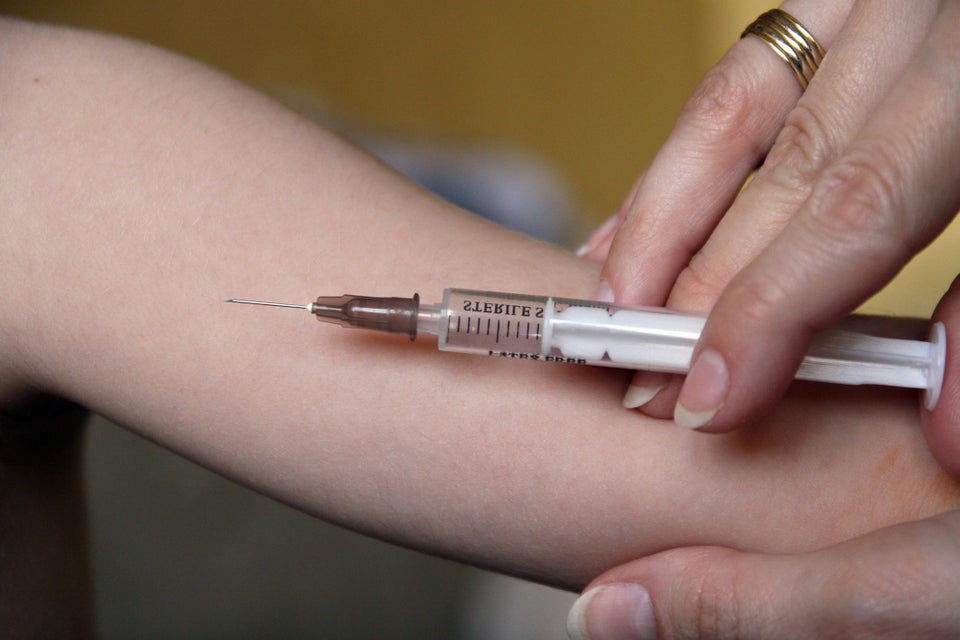 The Many Conspiracies Peddled By Donald Trump
Popular in the Community