A controversial Trump administration policy suspending asylum for immigrants who cross the border illegally will also apply to kids and teenagers traveling to the United States without their parents, contradicting last week's comment by a high-level Trump official that it "does not apply" to unaccompanied minors.
"This suspension does not apply to any unaccompanied alien children as defined in the [Immigration and Nationality Act]," a senior administration official told reporters Friday on a briefing call, which was jointly hosted by the Department of Homeland Security and Department of Justice. (To participate in the briefing, reporters had to agree to quote the officials without using their names.)
DHS issued a press release, titled "DHS Myth vs. Fact," on Friday that stated the rule "does not limit the rights of unaccompanied alien minors."
But unaccompanied minors are, in fact, affected by the policy change, as BuzzFeed and Politico reported on Monday.
The distinction is an important one given the number of unaccompanied minors apprehended by Border Patrol ― all of them, for the immediate future, now set to be barred from asylum by President Donald Trump. Border Patrol apprehended nearly 5,000 unaccompanied kids and teens last month. The minors it catches crossing the border illegally from Saturday on will be barred from one of the protections previously available to them.
Most reports on Friday initially said the opposite ― HuffPost's included ― because a high-level Trump administration official suggested unaccompanied minors would be exempt.
On Friday evening, U.S. Citizenship and Immigration Services posted a six-page procedural guidance to its field officers. On the final page, it states that unaccompanied minors who cross the U.S.-Mexico border without authorization would be "barred from asylum eligibility."
DOJ spokesman Steven Stafford said Monday that the official was referring to the fact that the new policy does not affect other benefits and protections for unaccompanied minors, as stated in the proclamation itself.
The asylum policy leaves some of the unaccompanied minor protections enshrined in law untouched, such as requirements under the Trafficking Victims Protection Reauthorization Act. Customs and Border Protection, which is part of DHS, will still transfer unaccompanied minors to the Department of Health and Human Services for custody, just as it did before. Unaccompanied minors are still eligible for protections such as Special Immigrant Juvenile Status, which allow them to remain in the U.S.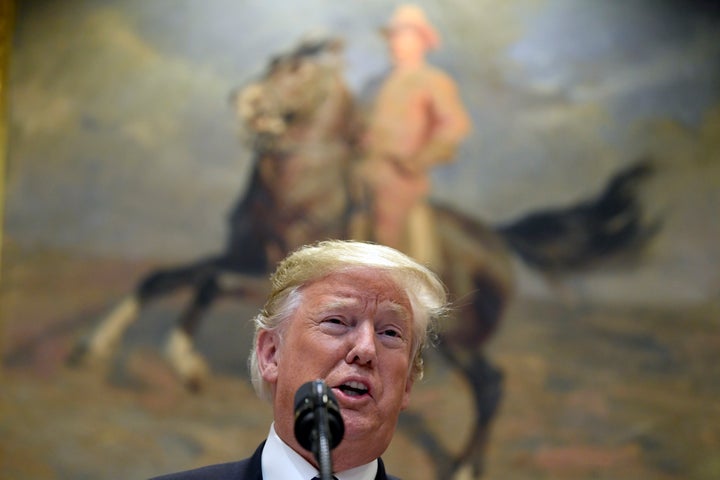 But once in immigration courts, which are part of the Department of Justice, those minors are ineligible for asylum, just like everyone else apprehended after crossing the border illegally under the new policy. The policy will be in effect until at least 90 days after its implementation on Saturday, barring changes.
Under the policy, asylum-seekers will be able to gain those protections only if they go to legal ports of entry to request help. In the past and under U.S. law, immigrants could request asylum even if they crossed the border illegally first.
The Trump administration argues its new restrictions fit within the president's authority to suspend entry into the U.S. of certain groups of immigrants. The American Civil Liberties Union and other human rights groups filed suit and are aiming to block the change.
Unaccompanied children represented by Kids In Need of Defense, a nonprofit devoted to connecting immigrant minors with lawyers, often seek asylum protections, said Megan McKenna, the group's senior communications director.
"We really hoped that [the policy] would not include unaccompanied children because they're particularly vulnerable," she said. "We really fear for these unaccompanied children it's going to affect."
Before You Go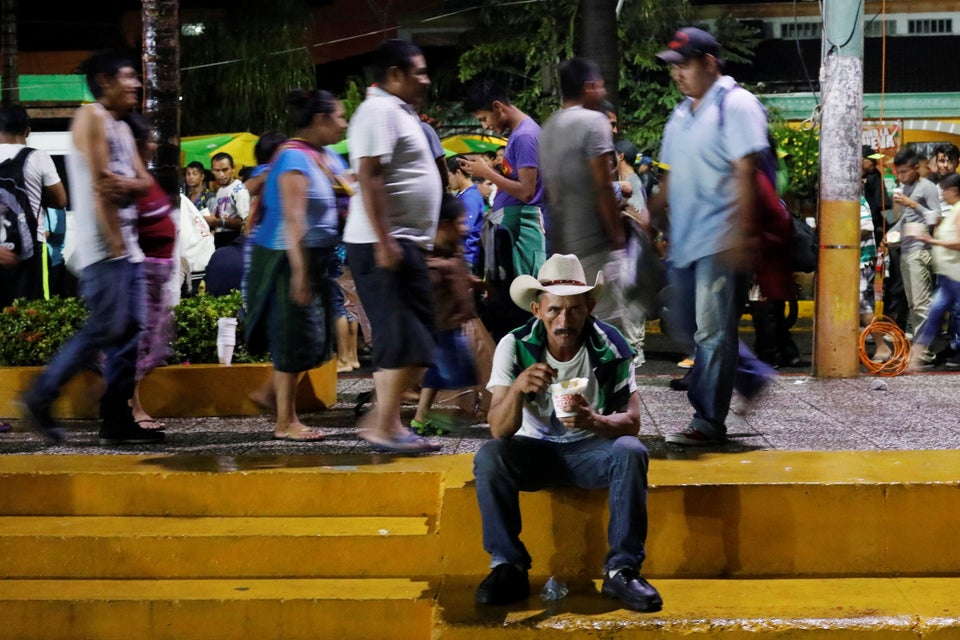 Migrant Caravan Moves Toward The U.S.
Popular in the Community