Fallon was accused of going too easy on then-presidential candidate Trump after the hair-tousling interview in 2016, which resulted in a ratings loss for the popular host. Fallon spoke emotionally about the segment to THR's "Awards Chatter" podcast on Tuesday, where he explained he never meant to "'normalize' [Trump] or to say I believe in his political beliefs."
″[Jimmy Fallon] is now whimpering to all that he did the famous 'hair show' with me (where he seriously messed up my hair), & that he would have now done it differently because it is said to have 'humanized' me-he is taking heat," Trump wrote on Sunday. "He called & said 'monster ratings.' Be a man Jimmy!"
Fallon has since responded to Trump's tweet, stating he was going to donate to the legal group RAICES in the president's name.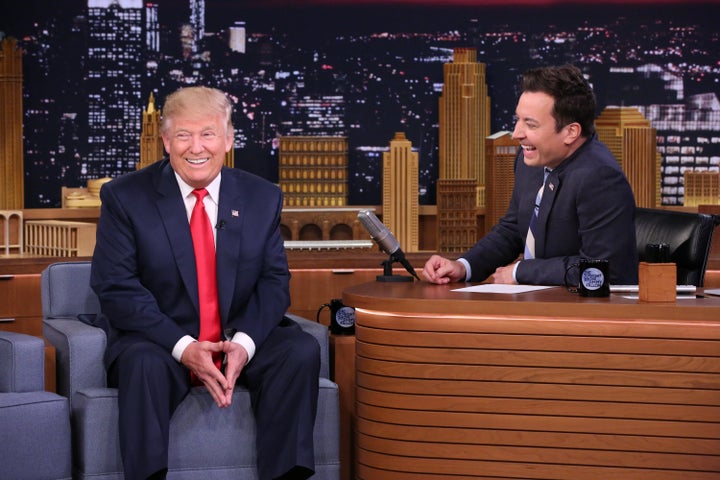 The late-night host has not spoken much about the issue in recent months, but gave an emotional interview with THR about how hurt he was by the backlash. Fallon said the response to the interview was "out of control."
″You go, 'Alright, we get it,'" Fallon told THR. "I heard you. You made me feel bad. So now what? Are you happy? I'm depressed. Do you want to push me more? What do you want me to do? You want me to kill myself? What would make you happy?"
Fallon told THR his main regret was not speaking out to quell the issue sooner and that he would do things differently if he could.
Popular in the Community