WASHINGTON ― President Donald Trump's snap firing of acting Attorney General Sally Yates on Monday night has observers recalling President Richard Nixon's "Saturday Night Massacre" of 1973, when White House attacks on an independent investigation caused the resignation of the then-attorney general and his deputy.
Decades later, the incident is remembered as a pivotal moment because it exposed how petty, vindictive and unethical Nixon was willing to be.
Experts who closely watch the law say Trump's move against Yates is different but still important. Although not an immediate crisis, it is historic and a reminder that the Trump administration seems set for ever-greater conflicts with U.S. legal tradition, analysts told The Huffington Post.
Nixon's action "was different and considerably more serious," said Robert Gordon, a Stanford law professor and past president of the American Society for Legal History.
Nixon was clearly retaliating against a special prosecutor appointed by Congress, ordering Justice Department officials to fire him without consulting lawmakers. Trump was replacing an acting attorney general who would have soon been replaced with one of his appointees anyway.
"This just seems to me another example of the impetuous thoughtlessness of this administration," Gordon continued.
The attorney general position requires sensitive treatment because of its importance to the rule of law, experts said.
While the person in that role does serve at the pleasure of the president, his or her ultimate obligation is elsewhere.
"The attorney general has an independent obligation to the law as well as to her boss in the White House," Gordon said. "It's not a clear hierarchy."
The official is ideally meant to ensure that the executive branch does not violate the law. Yates believed there was a possible violation, according to her Monday statement.
The attorney general job is difficult if the executive branch does not want to listen. The George W. Bush White House, for instance, sought the opinions of junior attorney John Yoo rather than those of the attorney general or more senior staff at the Justice Department's Office of Legal Counsel (OLC) ― a decision that is still condemned today.
Sujit Choudhry, the former dean of the law school at the University of California, Berkeley, said the public dispute could have been avoided if Trump's team had sought opinions from Yates before issuing the executive order on immigration that she said she could not defend.
"These sorts of debates happen within the executive branch all the time," Choudhry said. "I think it happened differently in the sense that the standard policy process in terms of issuing an executive order would be to consult and engage the agencies."
Trump's White House did not seek legal guidance from the OLC before issuing the order, CNN reported. It also neglected to make a similar request to the Department of Homeland Security or seek advice from the Pentagon, according to The New York Times.
White House officials later claimed they had OLC approval, and Trump's replacement for Yates made the same assertion Monday night.
"The relevant agencies were brought in at the end of the day, and there wasn't consultation with important members of the houses [of Congress], and that's the process by which our government works. It's how we make policy and it helps to ensure better policy, and it's one way to think about what a system of checks and balances is," Choudhry said. "That's what's a departure from how we normally run things ... that's truly unprecedented."
He noted that this appears to be the first instance of an attorney general's being made to leave by a president without having shown any inclination to depart.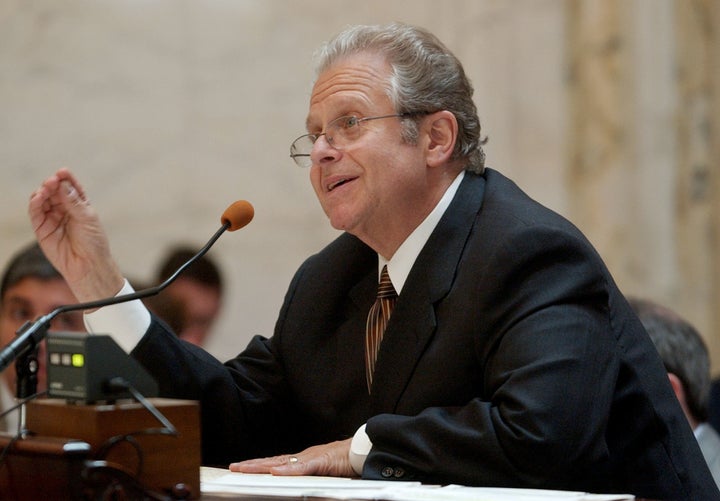 Trump could have avoided the public drama of the firing and worries about presidential overreach by allowing the Justice Department to do its analysis and appointing a special defense counsel in the meanwhile, Harvard Law professor Lawrence Tribe said on MSNBC.
By choosing this path, Tribe continued, the president was rapidly boosting the risk of fights with the courts.
Those worried about Trump's actions should note that federal courts are already aggressively examining them and have faith in U.S. institutions, Choudhry said.
Yates was already winning high-profile applause Monday night while criticism of Trump grew harsher and congressional battles over his attorney general pick and anticipated Supreme Court nomination seemed to become more likely.
"People are right to be worried," Choudhry said. "Let's just take it one step at a time and not leap to conclusions about the system coming down."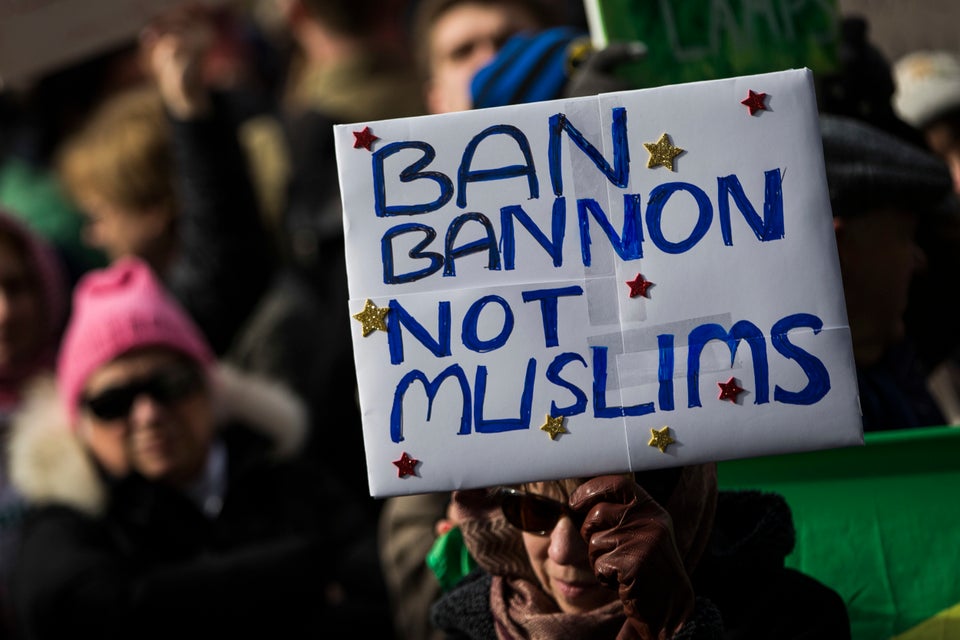 Nationwide Protests Against Trump's Executive Order
Popular in the Community