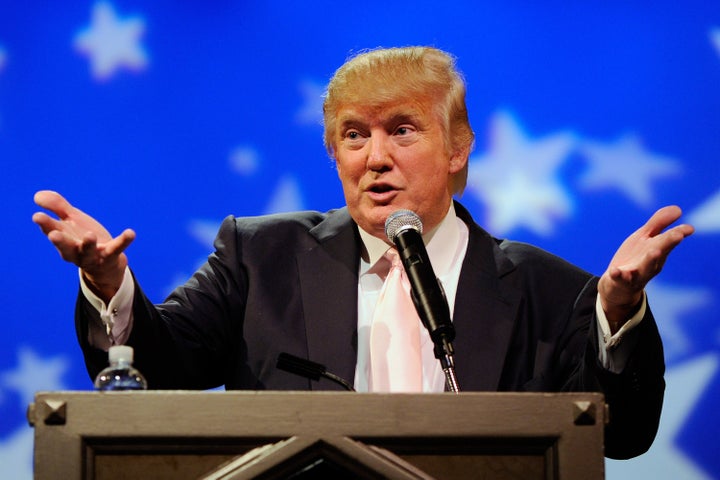 Katie Jacobs Stanton didn't get a job at the White House by being shy. So when the opportunity to meet Donald Trump at Saturday's annual White House Correspondents Dinner came up, she hatched a plan: to find him and get his autograph on a copy of President Obama's long form birth certificate.
Stanton, who now works at Twitter, tweeted her plans. When she saw a chance to approach Trump, she took it. He signed, and she followed by tweeting photos of him signing and the document itself to prove that it happened.
That could have been the end of it, but Stanton, mom of three, took it one step farther. She put the signed copy up for auction on eBay Giving Works, promising to donate 100 percent of the proceeds to Room to Read, a nonprofit organization based in San Francisco that helps educate children around the world.
Some in the eBay community immediately questioned the authenticity of the document. After all, it was listed by a new user with very little detail about the document and included a slightly blurry image. Fortunately, eBay worked with Stanton to verify her claim.
Then she was offered $1000 by a buyer who wanted her to immediately remove the item from eBay. She asked her Twitter followers whether that was a good price. Several responded by telling her to hold out for more, so she refused the offer. The document will go to the highest bidder on May 9th at 1:15:25pm Pacific Daylight Time.
Related
Popular in the Community