U.S. President Donald Trump's tough talk on Iran, the state of the war on terror and his controversial executive order blocking citizens of Iran and six other predominantly Muslim nations from entering the United States have left many Iranians in a tricky place.
As Americans battle Trump's ban on the streets and in the courts, tensions between Washington and Tehran have surged. In the little over three weeks of Trump's presidency, the White House has branded Iran "#1 in terror," put the country "on notice" after it conducted a missile test and introduced fresh sanctions. Iran's supreme leader, Ayatollah Ali Khamenei, has dismissed Trump's "threats" as indications of "the real face of America" and Iranian President Hassan Rouhani has similarly retorted, saying, "Our nation will strongly answer to any threat" and "We are not after tensions in the region and the world. We are united in the face of bullying and any threat."
Although President Trump has already responded to Rouhani's comments ― "he better be careful"― there are encouraging indications that both Iran and the U.S. may be seeking something other than a further escalation of tension. At rallies Friday marking the anniversary of the 1979 revolution that toppled the U.S.-backed shah, there were the typical "Death to America" chants and signs and effigies denouncing Trump and his executive order. But there were also Iranians praising Americans for boycotting the now-blocked ban and welcoming them to visit Iran. Regardless of the ban's fate, the mere fact that it exists and that there is a presidential will to impose it is enough to rattle bilateral ties.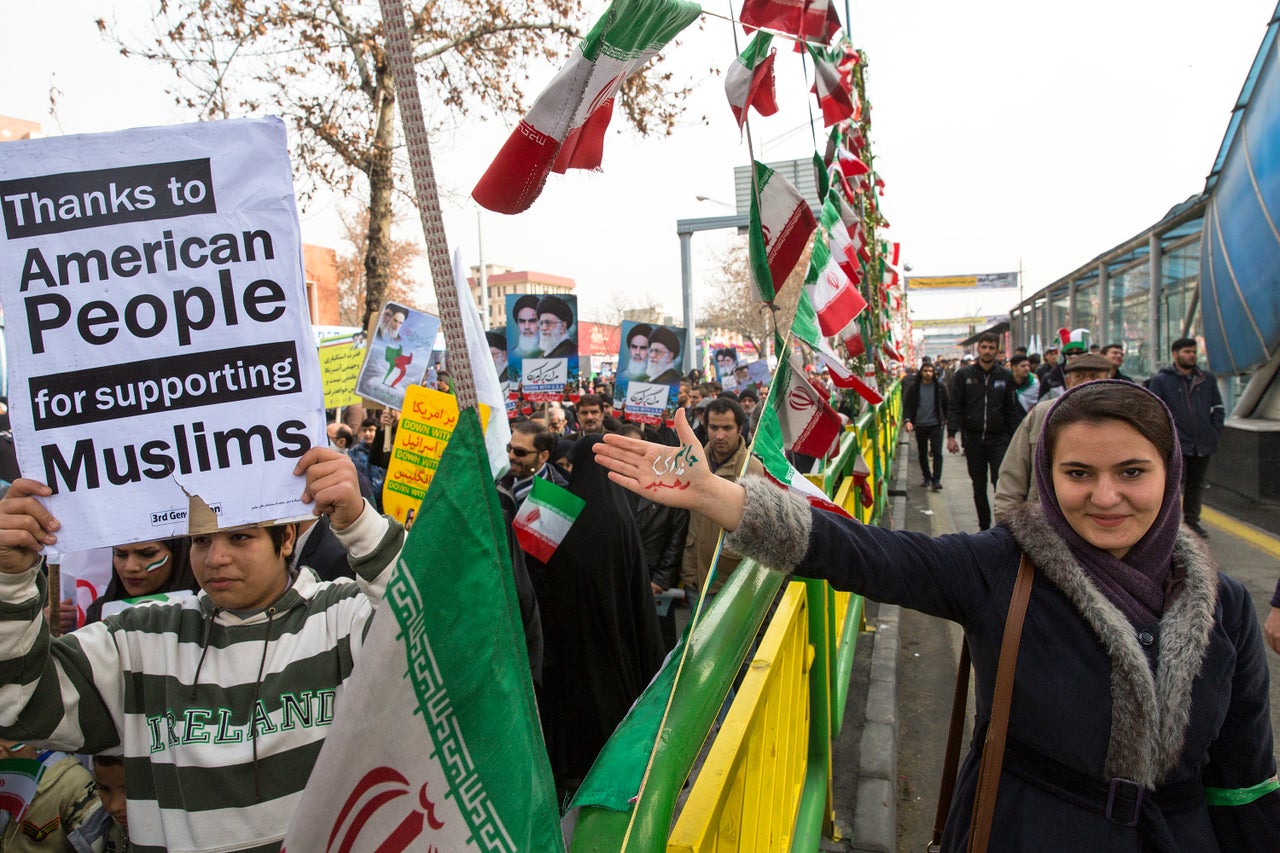 As all of this was unfolding, The WorldPost partnered with the Washington-based Iranian human rights organization Abdorrahman Boroumand Foundation to source reactions from inside the country using Facebook, WhatsApp and the app Telegram, which were then translated from Farsi. The responses, which mostly came ahead of new sanctions and measures temporarily halting the order's enforcement, do not encompass the entirety of opinions in Iran. But they offer a glimpse at what ordinary Iranians ― including students, government workers and artists ― are thinking about the president's beleaguered ban and first weeks in office.
Among the respondents are those who reflected on the Iranian nuclear deal in interviews with The WorldPost in 2015 and 2016. Others come from lower socio-economic backgrounds and areas outside of the capital. Several have grown up under sanctions and are discouraged by the direction of Trump's policies, though some do favor stronger action against the Iranian government. Many find hope in the protests and outpouring of support from Americans and those across the world condemning the executive order. But they fear U.S.-Iran relations will only deteriorate further if the nations continue down this path.
Below is a selection of responses we received, organized by question.
How did you, your friends and family react to Trump's immigration ban? What was the mood like there?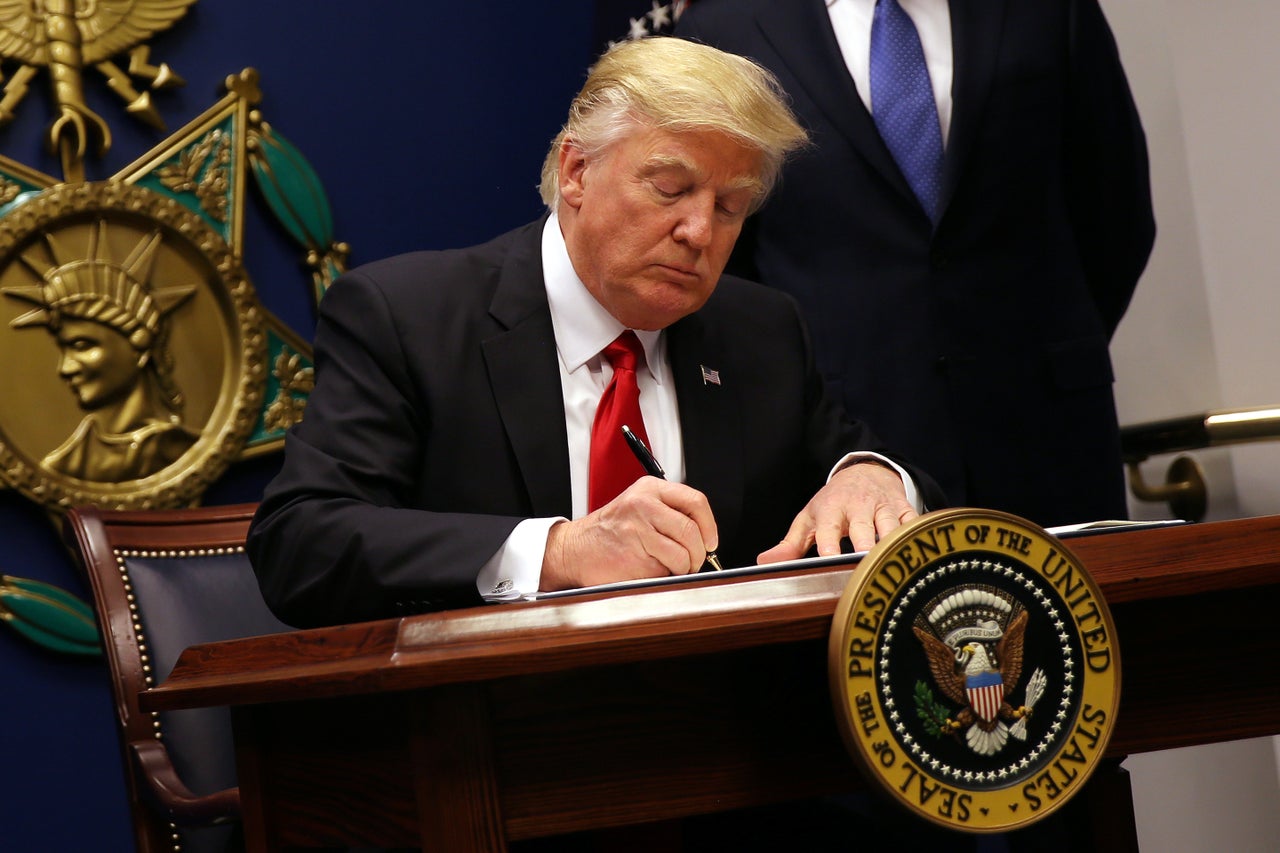 Everyone's very concerned. It seems to many of those around me that Trump is an American Ahmadinejad. In my view, of course, rude, extreme behavior like this can't go on forever.

― Ladan, 35, Shiraz, civil servant

People have always been and will be victims of such policies. Every Iranian, and not only Iranians but those whose skins are black, yellow, white, Christians, Jews ― all have to be allowed to live freely. Trump's hasty decision is not only bad politics but is inhuman.

―Esma'il*, 27, Kazerun, unspecified profession

Most people around me don't have an opinion about this issue because they have no stakes in it and it makes no difference to them. Only a few are against this new act and they don't have a good opinion about Trump and his order.

― Naser, 57, Shiraz, painter

Of course we're all concerned over being belittled and discriminated against like this. Belittling human beings is the kind of thing that always brings shame and negative reactions. The fact that people are being judged on the basis of race and nationality is totally unreasonable and inhumane. From the middle of the 19th century on, America has witnessed a struggle against racial discrimination. It's as if Mr. Trump wants to undo everything others have worked toward.

― Saghi, 31, Tehran, student of English literature

For my own part, I can understand that Mr. Trump has duties to the American people and has made promises he should act on. Moreover, the black deeds of the Iranian regime in the last 38 years could have brought about no other response than this one. I get that this is temporary: like a piece of software with regular updates, the regulations will change, and this isn't the place to worry. But I hope Trump's team will bring down these restrictions against the visas of officials in Tehran, rather than the people. At any rate, the responses were a mix of joy and concern. There are those who are glad to see Trump's first action against the Iranian regime rolled out. Others have relatives in America, and are worried.

― Javid, 31, Yazd, civil engineer
Has this ban changed your perception of America? If so, how so?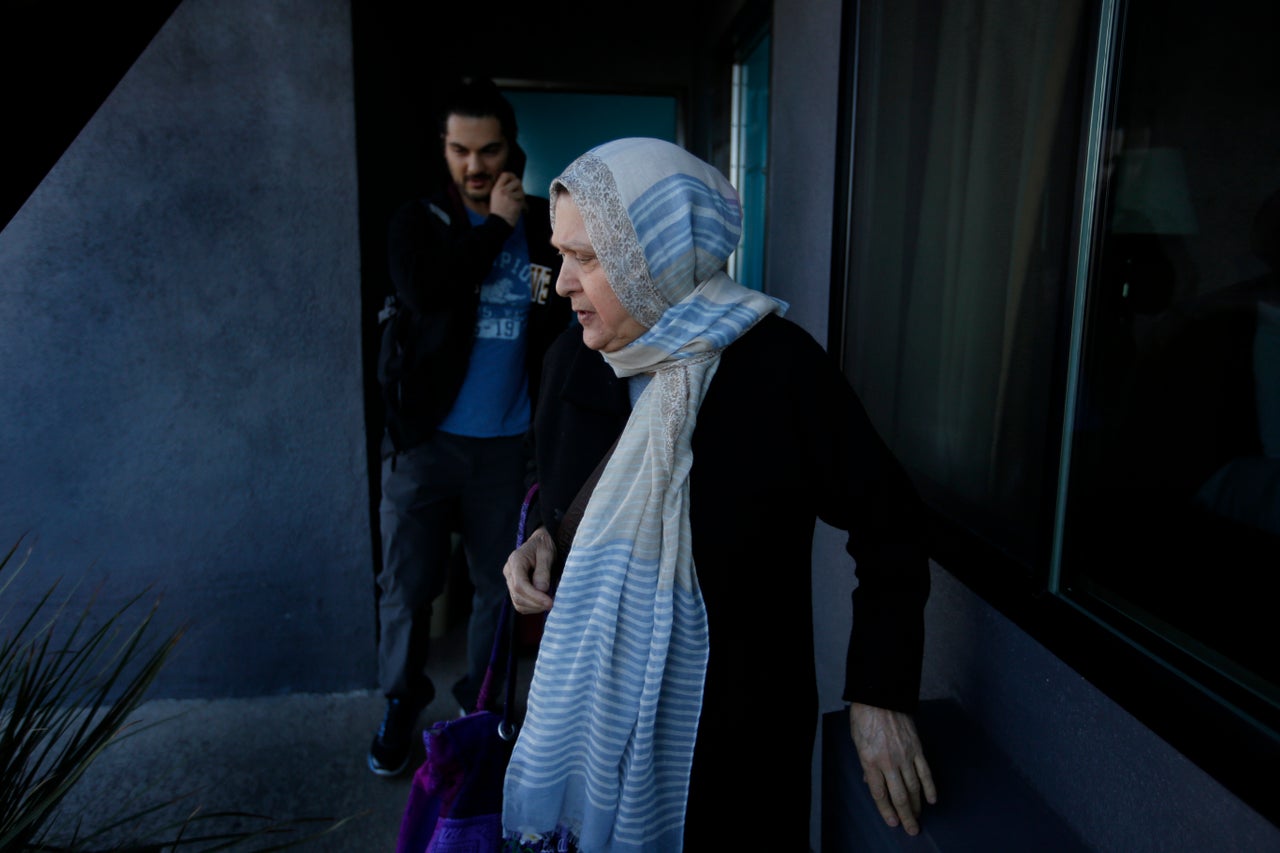 Yes. Of course the American people are separate from their government. I'd always expected that America would someday finally save Iran from this regime. Now, however, I understand that America is just seeking to further its own interests.

― Fariba, 45, Shiraz, BA in accounting

No, but I never thought that Americans would ever vote for Trump in the first place. He's too extremist even for a Republican president.

― Mahsa, 23, Tehran, medical student

This decision shows the American people's candid resolve in fighting terrorism, provided that it's kept separate from reactionary acts like building a wall on the Mexican border, which would result in America's isolation.

― Mohammad Reza P., 56, from Mashhad, Iran, in Yalova, Turkey awaiting resettlement, unemployed

Yes, I see a free 21st century nation succumbing to a haze of fear. Are the citizenry of this great free nation the people who go out into the streets and hold up signs against such discrimination and restriction, who show sympathy and solidarity in defense of immigrants? Or are they the majority who voted for Trump knowing he had racist opinions rattling around his head? Racists always put the life and safety of immigrants in danger.

― Saghi, 31, Tehran, student of English literature

Yes. I once viewed the United States as a utopia, where people's power to speak out was great and crap people like Ahmadinejad would never settle in positions of power. I viewed the American government as being much too democratic to make these decisions. There are people [affected by the ban] who've spent their lives there helping to build the country: their sticking around is now a dicey proposition. They have no alternative in their home country, and if they try to get into a country whose government is corrupt like Iran's they may face a great many problems.

― Ladan, 35, Shiraz, civil servant
How do you feel about the future of U.S.-Iran relations given this executive order? Were those feelings different after the nuclear deal was signed?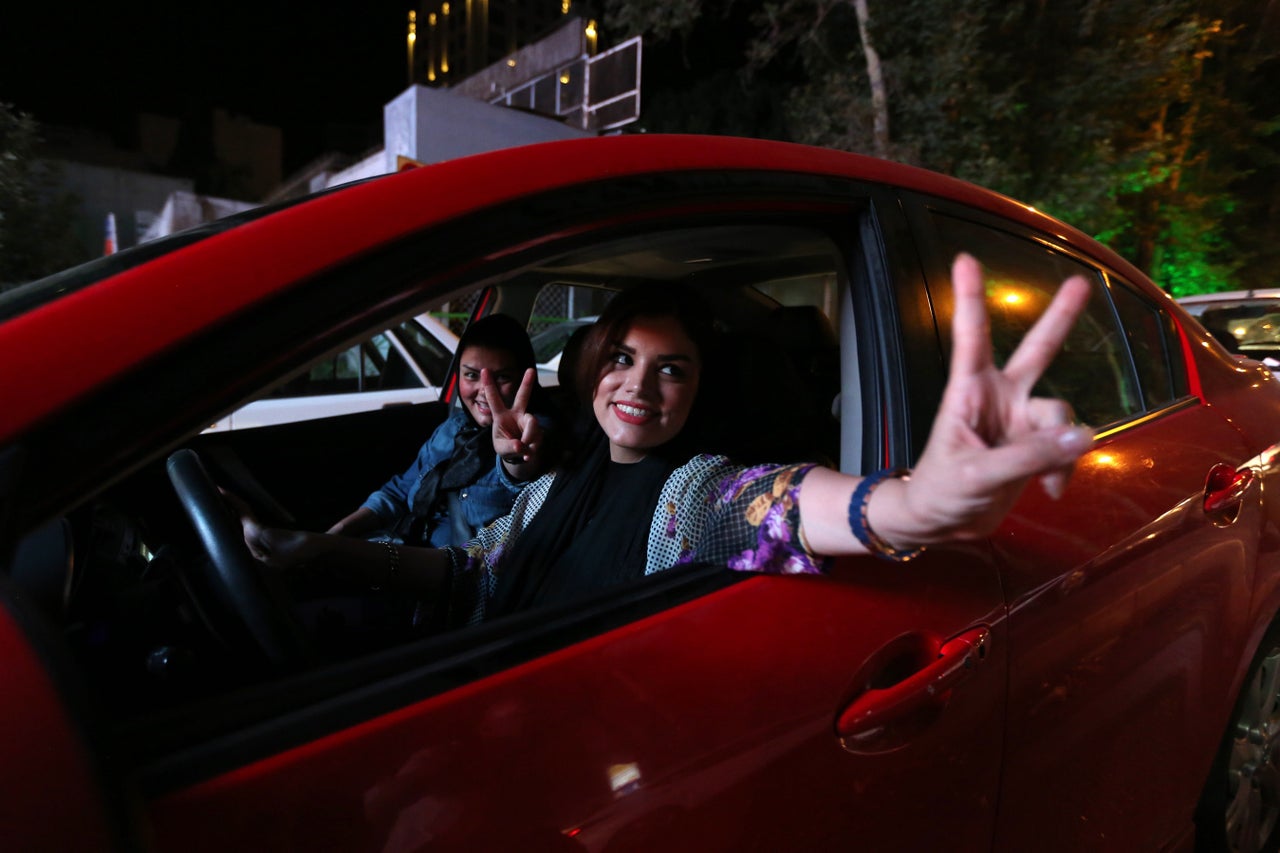 I think this would give the Islamic Republic a reason not to trust the deal. Trump taking extremist actions might be the best thing that has ever happened to extremists in the Islamic Republic.

― Mahsa, 23, Tehran, medical student

The truth is that from the beginning, I was never optimistic about any improvement in the relations between the two countries. Time and experience has shown that there was and is no common ground in terms of political ideas and policies between the two.

― Mohammad Reza, 51, Shiraz, retired tile worker

What's clear is that the new U.S. administration won't be backing down in the face of Iran's agenda. This might result in a weakening of Iran's role in the region.

― Mansour, 36, Tehran, jeweler

Since Iran is on the countries on the no-entry list, one can't foresee a good relationship, surely. Given that Iran has started up nuclear tests, an act the U.S. has consistently protested, one shouldn't look forward to good relations.

― Fariba, 45, Shiraz, BA in accounting

In my view, Iran-U.S. relations will become more dire following the implementation of the order, since this racial discrimination is inimical to both the Iranian regime and the Iranian people. Calling Iranians terrorists is nothing short of an insult. By coming to an agreement on the JCPOA, the American government showed Iran that all views the Iranian government had been puffing up were no more than rumor. Now that the agreement is being trampled on, however, the Iranian people have become suspicious of the U.S. government.

― Asma, 29, Tehran, freelance artist
What are your biggest fears and concerns?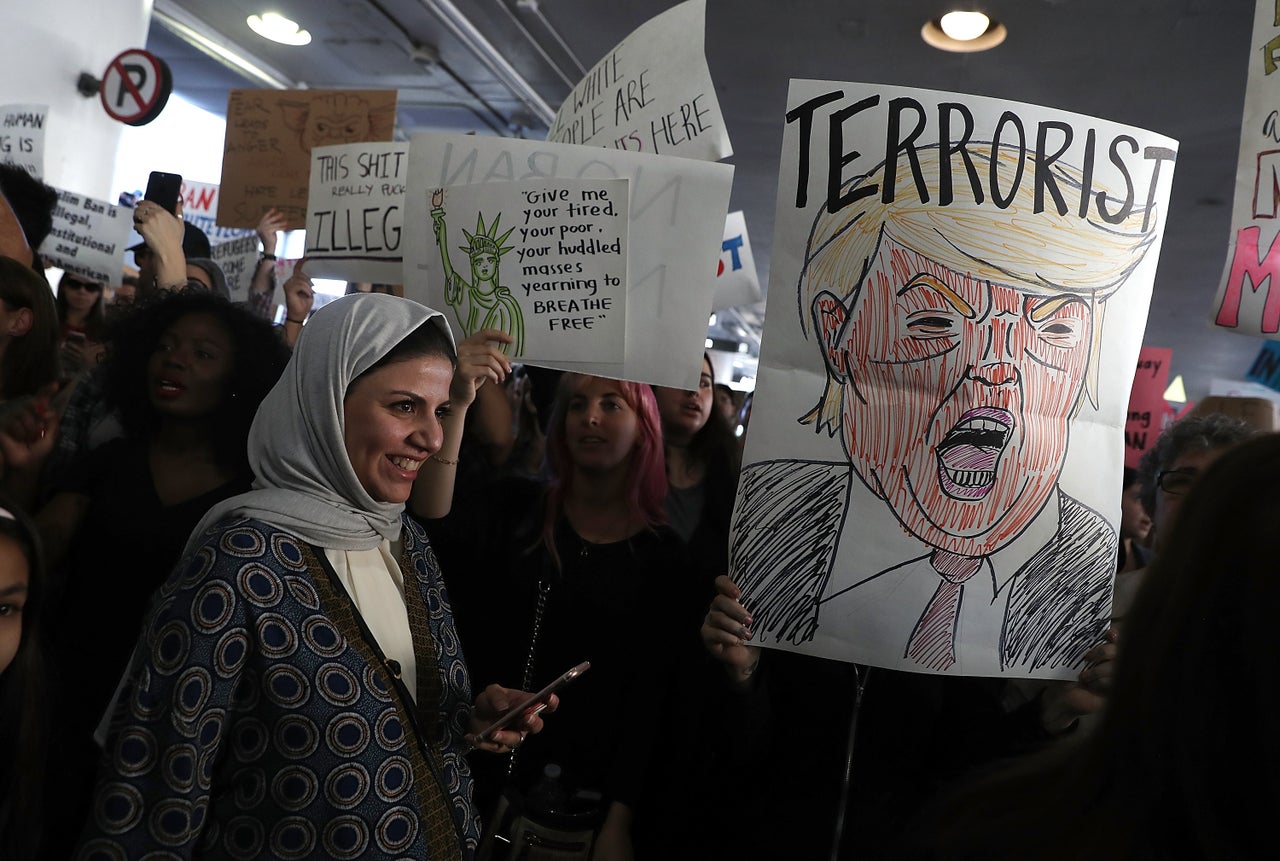 I'm worried about the rest of these four or eight years and all the other idiotic and unfair actions Trump might take.

― Mahsa, 23, Tehran, medical student

A grave weakening of the economy and human rights inside Iran itself. And [I] hope that Mr. Trump will assist the Iranian people and opposition to the regime. In fact my view of Mr. Trump is 100 percent positive.

― Javid, 31, Yazd, civil engineer

I worry that the American government will spread fear and hatred instead of promoting positive values. This is at odds with the path Obama followed the past few years. Since the U.S. is a great and powerful country, its support of the values of humanity and human rights is of great importance.

― Amin, 24, Tehran, musician

At present I'm concerned for the ways in which terrorists and terrorist-sponsoring states like Iran will abuse the situation. They'll definitely try to shore up their support by taking up a defensive position and pretending to have been wronged.

― Mohammad Reza P., 56, from Mashhad, Iran, in Yalova, Turkey awaiting resettlement, unemployed

I think about the people who have overcome thousands of problems, who have separated from their families, homes and friends, who have been forced to go off to strange new countries, who have done all in their power to bear the hardships of immigration, who have learned foreign languages, who have studied, who have made new lives for themselves, and who now are deprived visits with their family because of this law. They're even labelled terrorists. If this hopelessness and sorrow overtakes them, it will destroy them.

― Saghi, 31, Tehran, student of English literature
What are your thoughts on the response of the American people in the wake of Trump's order?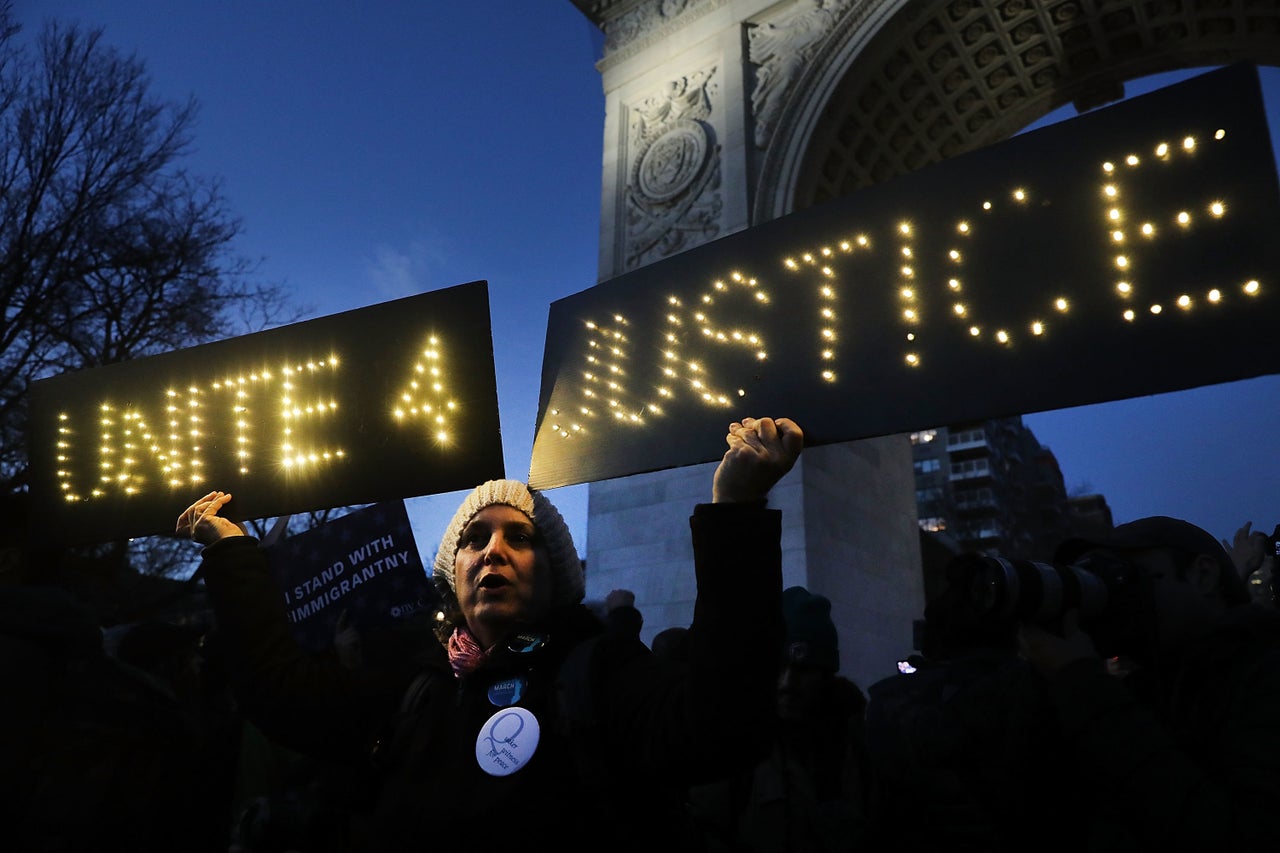 You really have to hand it to the American people for their sympathy with immigrants. The American people were the first ones to oppose the law on account of the immigrants and welcome them with open arms. This while the Iranian government burns American flags and shouts "Death to America!"

― Fariba, 45, Shiraz, BA in accounting

I appreciate that they haven't just sat back, that they've loudly reacted to this injustice and are fighting to change and improve things. I hope their struggle continues until they get what they're demanding.

― Saghi, 31, Tehran, student of English literature

The American people are not happy with the new situation either because many are immigrants themselves. Many have defended Iranians. The real problem lies with the governments of the two countries, not the people.

― Maryam, 34, Shiraz, office employee

It's a matter of course that these people have loved ones, friends and acquaintances and express fellow feeling for them: this is to be appreciated. I hope to see such an outpouring of sentiment against letting in elements of the Iranian regime on American soil and against the violation of the Iranian people's fundamental rights within the country.

― Javid, 31, Yazd, civil engineer

The American people, with this act, showed that they are against racism and these are the true Americans ― but not Trump, whose family were immigrants

― Yashar, 18, Shiraz, graphics student
What would you like to tell President Donald Trump?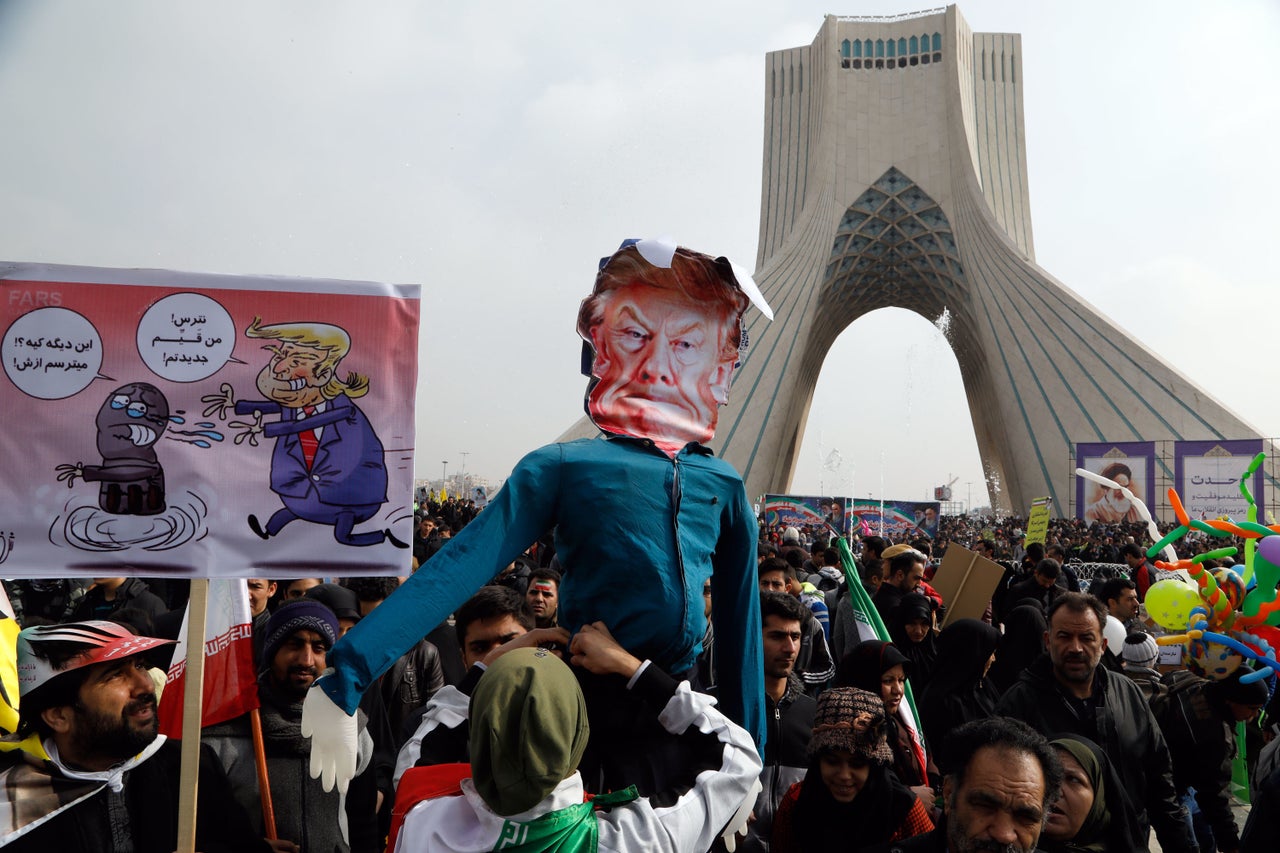 If you really want to protect your people, stop villainizing them in the eyes of other nations by taking such actions on behalf of them.

― Mahsa, 23, Tehran, medical student

He ought to pick out and widen the difference between the regime in Tehran and the people of Iran. He should block elements of the regime from entering American soil. He should understand that the mullahs and clerics in Tehran only understand the language of force and fear and won't resist if confronted with a club.

― Javid, 31, Yazd, civil engineer

[…] The American government has sown seeds of hate in some countries, and has necessarily fallen victim to fear and delusions. Iranian immigrants, plagued by their own brutal and extremist regime, have sought refuge in your country. A majority of them have advanced degrees and want calm lives without headaches: they don't deserve such indignities and discrimination at all.

― Saghi, 31, Tehran, student of English literature

If Mr. Trump is sincere about opposing terrorism and not just interested in demagoguery, getting votes and maintaining power, he should combat the intellectual roots of terrorism in the Islamic Republic ― the mother of global terror.

―Mohammad Reza P., 56, from Mashhad, Iran, in Yalova, Turkey awaiting resettlement, unemployed

There are many people like me who for difficulties in their lives must come to your country, some for continuing their studies, some for seeing their loved ones and others for medical needs. Mr. Trump should know that they are neither terrorists nor saboteurs. They are themselves victims of the Islamic Republic's government.

― Hamid, 63, central Iran, retired oil company employee
Roya Boroumand and Andrew Fogle contributed reporting.
*These names were changed for security reasons. All other first names are authentic. Last names were omitted at the request of respondents.
Before You Go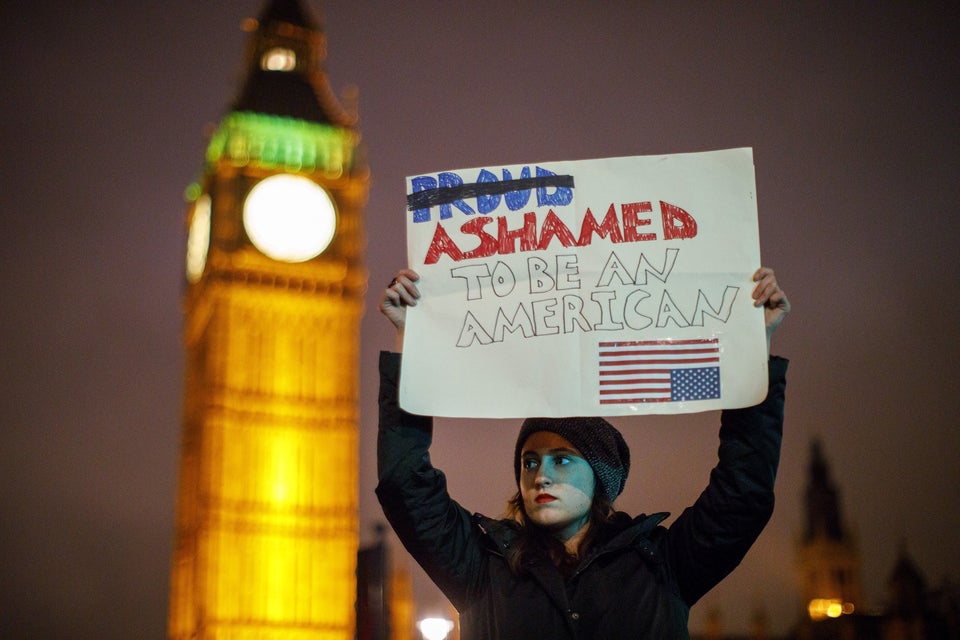 The World Protests President Trump
Popular in the Community