WASHINGTON — It could have been an attempt to avoid public backlash, or he might not be totally clear about what his boss expects. Whatever the reason, Interior Secretary Ryan Zinke downplayed the threat President Donald Trump's executive order poses to at least two dozen national monuments.
The order, signed Wednesday, tasks the Interior Department with reviewing monument designations made under the Antiquities Act of 1906. The order applies to all federal monuments 100,000 acres or larger that were established after Jan. 1, 1996.
"Let's be clear," Zinke said Wednesday. "This executive order does not remove any monuments. And this executive order does not weaken any environmental protections on any public lands. Under President Trump's leadership, I'm looking forward to working with and being an advocate for local, state and tribal representation, and to review the designations and provide recommendations for action where appropriate."
Zinke was careful not to overstate what the executive order calls for. Trump, on the other hand, made it clear at Wednesday's signing ceremony that he's looking for more than a simple review.
Trump, standing below a portrait of Theodore Roosevelt — Zinke's hero and the president who signed the act into law more than a century ago — boasted that he was ending "another egregious abuse of federal power" and "putting the states back in charge" of their lands.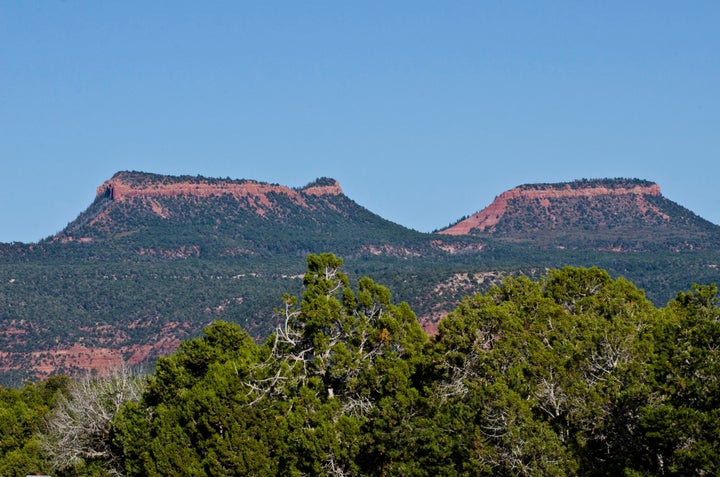 By using the 111-year-old law to extend federal protections to millions of acres of land and ocean for conservation, the Obama administration had eliminated the ability of people in states to decide how best to use them, Trump said. He took particular issue with President Barack Obama's designation last year of the 1.35 million-acre Bears Ears National Monument in Utah.
"The Antiquities Act does not give the federal government unlimited power to lock up millions of acres of land and water, and it's time we ended this abusive practice," Trump said. "I've spoken with many state and local leaders, a number of them here today, who care very much about preserving our land and who are gravely concerned about this massive federal land grab. It's gotten worse and worse and worse. And now we're going to free it up."
Free it up for what, Trump didn't say. But environmentalists were quick to speculate that his vision involves energy development.
"Zinke and the Trump administration want to gut the power of the Antiquities Act to shore up the fossil fuel industry," May Boeve, executive director of environmental group 350.org, said in a statement. "On top of all the attacks on our climate, now we'll have to defend our parks and monuments from Big Oil as well."
Trump's implication is that the government somehow stole these lands away from the American people. The reality, however, is that these monument designations typically take years and involve numerous stakeholders. Perhaps more important, the monuments are made up of public land already managed by federal agencies and are designed to preserve and protect special, significant areas for future generations.
In a letter Wednesday to Zinke, members of the Bears Ears Inter-Tribal Coalition, which co-manages the Utah monument, said the designation was "a long overdue moment in the protection of our cultural and spiritual heritage" and that any change would undermine years of effort and "disrespect our deep and enduring connections to this place."
It is clear that a change is exactly what Trump and Utah's Republican delegation are after. In his comments Wednesday, Trump praised Sens. Orrin Hatch (R-Utah) and Mike Lee (R-Utah), two vocal opponents of the monument, for their "never-ending prodding." In December, Hatch, who had hoped to allow for some of the land to be developed, called Obama's designation an "egregious abuse of executive power" — a phrase parroted Wednesday by Trump — and "an attack on an entire way of life."
Addressing Hatch, Trump said he was signing the order because it "is the right thing to do." The Bears Ears designation, Trump added, was done "over the profound objections of the citizens of Utah" and "should never have happened."
"Tremendously positive things are going to happen on that incredible land, the likes of which there is nothing more beautiful anywhere in the world, but now tremendously positive things will happen," he said.
Even though Trump's speech made it sound as if the monument reversal were a done deal, Zinke had told reporters Tuesday that such a move was "untested."
Support HuffPost
The Stakes Have Never Been Higher
Before You Go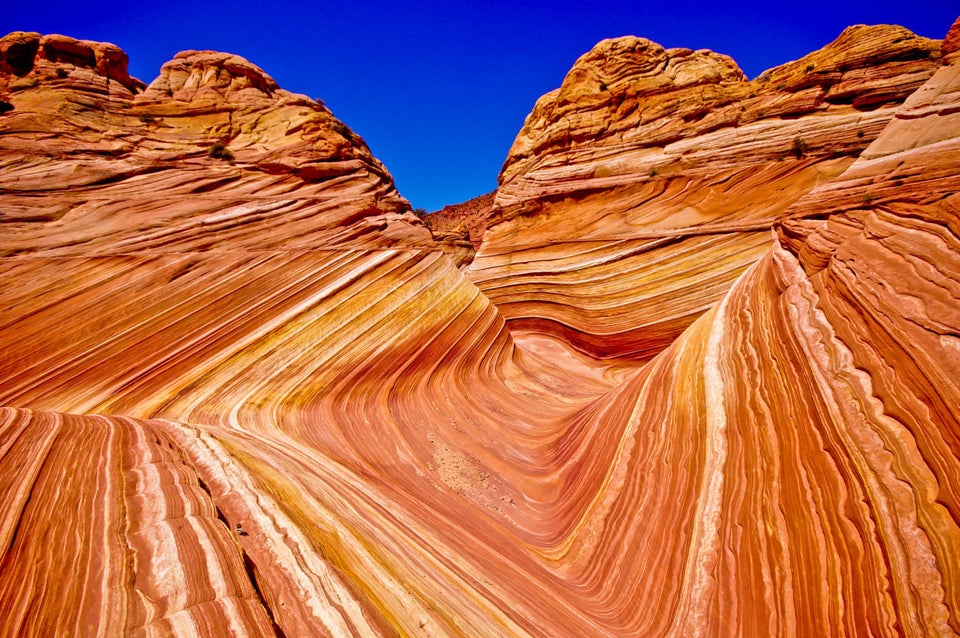 Stunning U.S. National Monuments
Popular in the Community