Trump cleared that up in response to a zinger from Democratic rival Joe Biden, which apparently went right over the president's head.
Trump once again repeated his hollow boast that "nobody has done more for the Black community than Donald Trump ... with the exception of Abraham Lincoln." He also shockingly claimed that he was the "least racist person in this room" (which included Kristen Welker, the first Black moderator at a presidential debate since 1992).
Biden scoffed: "Abraham Lincoln over here is one of the most racist presidents we've had in modern history. He pours fuel on every single racist fire. Every single one."
Trump was confused. "You made a reference to Abraham Lincoln here," the president responded. "Where did that come in?"
"You said you're Abraham Lincoln," Biden quipped again.
That's when Trump felt compelled to clear things up: "No, I didn't say I'm Abraham Lincoln. I said, 'Not since Abraham Lincoln has anybody done what I've done for the Black community.'"
Biden got a kick out of that (though he did mistakenly replace the white supremacist Proud Boys with the name "poor boys" in his bit). And fact-checkers could finally stand down — for a moment.
Followers on Twitter loved it.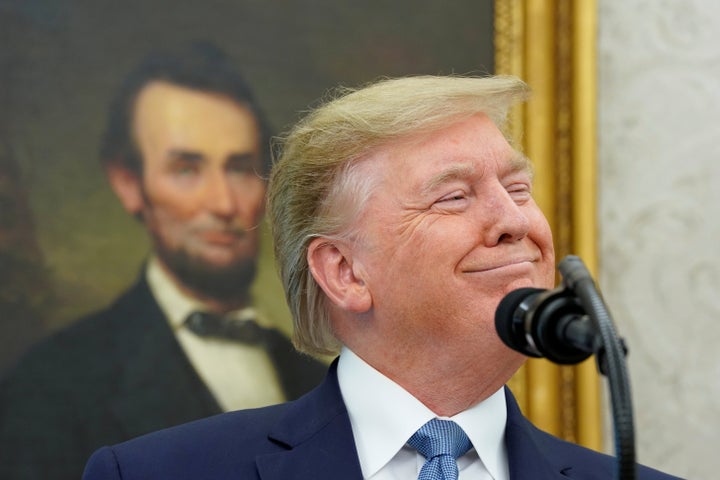 Popular in the Community