On Christmas Eve, President Donald Trump retweeted an altered image of himself that appeared to show a bloody splatter covering the CNN logo on the bottom of his shoe. The photo is captioned: "Winning."
Journalists and commentators swiftly responded on Twitter, blasting the president for once again stoking violent aggression toward the media ― something that has become one of Trump's favorite pastimes.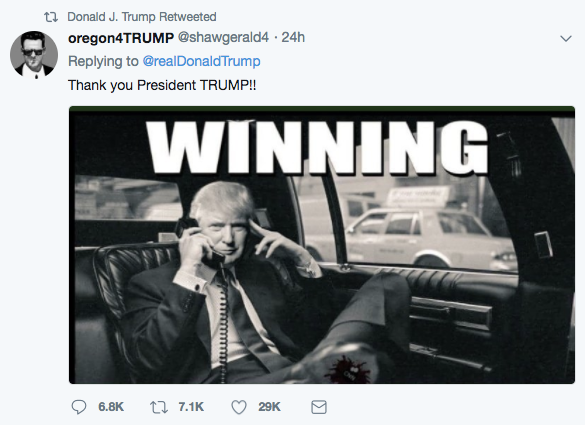 The image was originally shared Saturday afternoon by a Twitter account named "oregon4TRUMP" in response to a tweet from the president bragging about the accomplishments of his first year in office.
"The Stock Market is setting record after record and unemployment is at a 17 year low," Trump tweeted on Saturday. "So many things accomplished by the Trump Administration, perhaps more than any other President in first year. Sadly, will never be reported correctly by the Fake News Media!"
After lashing out in a tweet against the second highest-ranking FBI official on Sunday, the president then retweeted the doctored image of himself with the blood-splattered CNN logo. He subsequently tweeted his rage against "fake news," as he has on many occasions before.
"CNN-labeled blood on the sole of his shoe. Retweeted by the President of the United States on Christmas Eve," CNN anchor Jake Tapper said on Twitter about the retweet.
Jason Osborne, a former adviser for the Trump campaign, responded to Tapper by claiming the blood splatter looked like a squashed bug, while accusing the journalist of stirring controversy.
But Tapper wasn't the only journalist who saw the bloody CNN logo, nor the implications of the retweet.
Walter Shaub, former director of the United States Office of Government Ethics, denounced the president's post, calling Trump a "wannabe autocrat."
National security lawyer Bradley Moss noted that many journalists risk their lives reporting from war-torn regions of the globe. One report by the Committee to Protect Journalists estimates that at least 42 journalists from different countries around the world were killed while reporting in 2017. Another group, Reporters Without Borders, says as many as 65 journalists have been killed this year.
Before You Go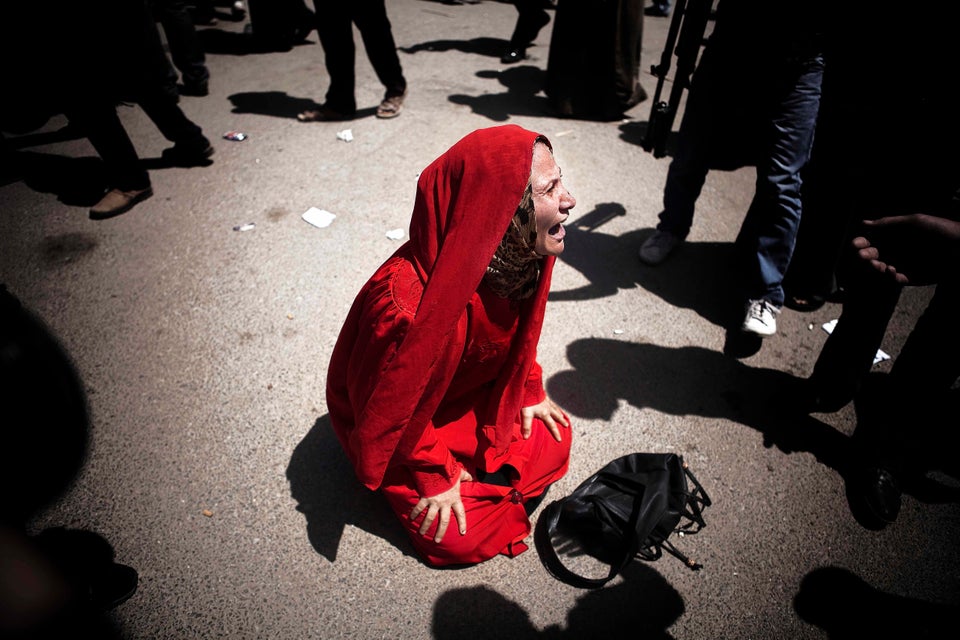 On the Front Line: Women Photojournalists in War Zones
Popular in the Community