President Donald Trump's administration is taking credit for a decrease in the number of border apprehensions during the president's first full month in office.
But lower numbers could indicate that the administration's increasingly heavy-handed immigration policy is just deterring people who are fleeing violence from seeking asylum in the United States, critics say.
The border is "already responding to the president's agenda, even while we're still in the beginning stages of putting his policies in place," White House press secretary Sean Spicer said Thursday at a briefing.
And while announcing the latest border apprehension figures, Homeland Security Secretary John Kelly referenced changes that have taken place since Trump won the election in November and was inaugurated on Jan. 20.
They could be right. Experts agree that enforcement ― along with other factors like the economy and conditions in an immigrant's native country ― has an effect on border crossings. And the drop in apprehension numbers is certainly a sizable one.
Apprehensions at the U.S.-Mexico border dropped from about 31,600 in January to about 18,800 in February, according to Customs and Border Protection, a drop Kelly called "unprecedented." The federal government and analysts who study immigration use apprehension figures as an indicator of how many people are attempting to come to the U.S. without authorization.
Still, it's far too soon to say whether Trump's deportation policies account for the decline in unauthorized immigration. It's also far too simplistic an argument to make about thousands of individuals and families, each making their own decisions about whether to risk their safety by attempting to enter the U.S. without a visa. And after only two months in office, the Trump administration has yet to make practical changes to boost enforcement along the border, such as hiring more Border Patrol agents or expanding immigrant detention capacity.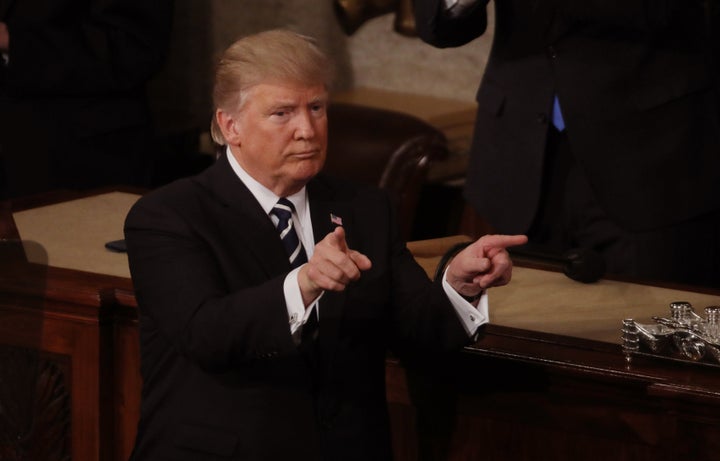 Immigration experts and legal groups suspect the White House has undercut the asylum process to bring down the numbers of apprehensions for illegal entry.
Alex Mensing, a paralegal with the University of San Francisco Immigration and Deportation Defense Law Clinic, has traveled to Tijuana twice in the last four months. While there, he has worked with two dozen migrants who tried to claim asylum in the U.S.
In the past, migrants have been allowed to walk into California by crossing the bridge at the San Ysidro port of entry, Mensing said. There, they have the right to ask for asylum under international law. Private security guards and CBP agents more recently have directed migrants toward a Mexican branch of the immigration system called Grupos Beta, where they were told to wait. Such practices appear to be becoming more common, The Washington Post reported in January.
"There are people who would have been a number on the statistics of apprehensions at the border who are not because they were turned away by a Customs and Border Protection officer who wasn't allowed to do that," Mensing told The Huffington Post. "And there are people who have not become a number because they never tried because Mexican immigration officials ― specifically Grupos Beta ― told them they didn't qualify for relief."
Mexico's National Institute of Migration did not respond to a request for comment.
"There are people who would have been a number on the statistics of apprehensions at the border who are not because they were turned away by a Customs and Border Protection officer who wasn't allowed to do that."
CBP denies turning away asylum seekers from legal ports of entry.
"As we continue to work towards protecting our borders, CBP has not changed any policies affecting asylum procedures," an agency spokesman wrote in an email to HuffPost. "These procedures are based on international law and are focused on protecting some of the world's most vulnerable and persecuted people. As an agency CBP does not tolerate any kind of abuse."
But Amy Fischer ― the policy director for RAICES, a group that offers legal services to immigrants in family detention ― said clients have said CBP has dissuaded them from entering the United States to make claims for asylum or other humanitarian relief.
One client, who declined to be named for fear of jeopardizing her asylum claim, says she tried to enter the U.S. by crossing the Hidalgo bridge into Texas. She says she paid the toll to enter the bridge five times, and then U.S. immigration officials approached her in line to say she should leave because the U.S. was no longer taking Honduran asylum claims.
"You all don't have entrance anymore," a border officer once told her and her husband, the RAICES client wrote in an affidavit. She made it across on March 2 ― her sixth try ― while accompanied by a lawyer who had met her at a shelter in Reynosa, Mexico.
"The message that was put out this morning [by the Trump administration] failed to acknowledge the fact that the majority of people that come to our border are coming to seek asylum," Fischer told HuffPost. "So if they're not coming, where are they going? We know there has not been a drastic drop in the violence in Central America, so what is happening to these people?"
There are other factors that indicate Trump can't take all the credit for the declining numbers. Cuban nationals who were allowed into the United States without visas under a 1960s-era policy can no longer freely enter the country. Obama ended the so-called "wet-foot, dry foot" policy on Jan. 12. Before he axed the policy, between 3,200 and 5,000 Cubans entered the United States without visas each month. That number plummeted to 65 in February.
The numbers of Haitian migrants ― thousands of whom crossed into the United States over the fall and early winter seeking humanitarian relief ― have likewise dropped precipitously, from 3,471 in October to 218 in February.
Mary Giovagnoli, who worked as deputy assistant secretary for immigration policy with DHS under Obama, said it's too early to tell whether the numbers mark a significant shift or a continuation of long-term trends. The raw figures published by CBP had yet to be reconciled with data from Immigration and Customs Enforcement, she said.
Attorneys with the American Immigration Council, where Giovagnoli now serves as a senior fellow, had also heard about changes to the way CBP is handling claims for humanitarian relief. And even if the number of Central American families and unaccompanied minors seeking asylum dropped, they continued to make up a large chunk of the apprehensions that CBP recorded since Trump took office.
"In terms of the data, perhaps it's just jumping the gun a little bit," Giovagnoli said. "It's a big guessing game at this point."
CBP apprehended about 3,100 family units at the southwest border in February, along with about 1,900 children traveling without their parents. That was down from January, when agents apprehended 9,300 families and about 4,400 unaccompanied minors.
It's possible that fear of Trump's policies has made it to Central America, said Doris Meissner, a senior fellow at Migration Policy Institute and former commissioner of the U.S. Immigration and Naturalization Service.
"There probably is a wait-and-see kind of a sense that has set in while people try to figure out whether things really are going to change or not," she said, stressing that it's too soon to say whether the drop in apprehensions will continue.
Another potential explanation for the decrease in crossings is that some people are having trouble affording fees for smugglers to help them get across the border. Kelly said in his statement that smugglers in some areas have raised their fees by 130 percent since November 2016 ― something that is likely connected to Trump, since that was when he won the election ― and attributed the increase in fee to "changes in U.S. policy, including the detention of apprehended aliens."
It's difficult to say why these so-called "coyotes" raised their rates. But whatever the reason, it could have an effect: It's easier for a family or individual to come up with $3,500 than it is to find $8,000, the figures Kelly cited for an increase in some areas.
Some people, particularly mothers, fathers and children who fear for their lives in Central America, are likely to come regardless of what efforts the administration makes regarding deterrence, said Maureen Meyer of WOLA, an organization devoted to human rights in the Americas.
She said she spoke to some families in Mexico last month who were planning to come to the U.S. because they feared staying in Central America ― but most didn't know much about Trump's policy changes.
"These things take a while to trickle down," Meyer said, noting that it also can take weeks to make the journey that people often start because they were threatened in their native country.
"For certain people, deterrence isn't really factoring into their equation," she said, "either because they're so desperate to get back to the United States because it's their home and their entire family is here or, in the case of a lot of the families that are coming from Central America or the unaccompanied children, because they're fleeing for their lives."
CORRECTION: This article originally stated that the RAICES client mentioned in the piece crossed into the U.S. with a lawyer from the group. The lawyer was not affiliated with RAICES.
Before You Go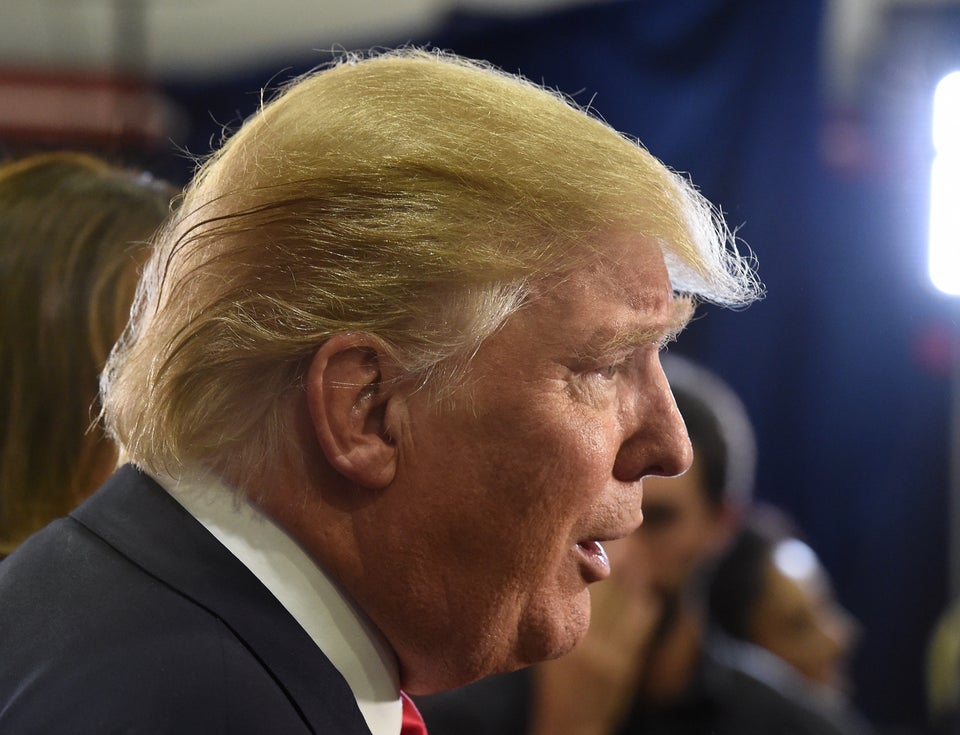 How Donald Trump Talks About Undocumented Immigrants
Popular in the Community