In an apparent effort to use anti-immigrant sentiment as a get-out-the-vote tool, President Donald Trump said Thursday that his administration is finalizing a plan to deny asylum to migrants who cross into the U.S. illegally ― a move that would be sure to draw legal challenges should it come to fruition.
Trump has been escalating his already aggressive attacks on undocumented immigrants ahead of the Nov. 6 midterm elections. Just this week, he announced plans to send at least 5,200 active-duty troops ― and possibly as many as 15,000 ― to the U.S.-Mexico border to address migrant caravans, threatened to indefinitely detain asylum-seekers in "tent cities" and floated the idea of ending birthright citizenship by executive order.
He said Thursday that he would issue an executive order "sometime next week" that would be "quite comprehensive." He said the plan would shut down access to asylum for people who seek safety in the United States unless they go to legal ports of entry. By law, immigrants can seek asylum either at ports of entry or once in the U.S. ― even if they crossed illegally.
Trump insisted his plan to restrict asylum would be "totally legal." He repeated his vow to indefinitely lock up asylum-seekers while they pursue immigration claims, and claimed that "almost everybody" is abusing the system rather than pursuing legitimate efforts.
"We have a lot of tents," Trump said. "We have a lot of everything. We're holding them right there. We're not letting them into our country."
Immigrant rights groups are expected to challenge any limits placed on access to asylum.
Trump and administration officials argued the moves are a necessary response to a migrant caravan slowly making its way to the U.S.-Mexico border from Honduras. The caravan, once estimated at more than 7,000 people, is now down to about 3,500 asylum-seekers and other migrants and is still hundreds of miles from the border. A second caravan of about 3,000 migrants is also traveling to the U.S., followed by at least two smaller groups.
The caravan is "like an invasion," Trump said Thursday, claiming that many of the members are men "we don't want in our country." He said he told the armed troops deployed to the border that they could open fire if migrants throw rocks at them, something Border Patrol agents have done in the past.
Trump repeatedly blamed Democrats and the courts for the caravan and other unauthorized immigration.
Trump's actions and statements come days after a shooting at a Pittsburgh synagogue that left 11 people dead. The suspect in that case, Robert Bowers, reportedly posted anti-Semitic and anti-immigrant comments on social media, claiming Jews were helping a migrant caravan that he likened to "invaders." (Conspiracy theorists have accused liberal billionaire George Soros, who is Jewish and who was recently targeted by a mail bomber, of funding the caravan, without evidence. Trump said Wednesday that he "wouldn't be surprised" if the conspiracy theory were true.)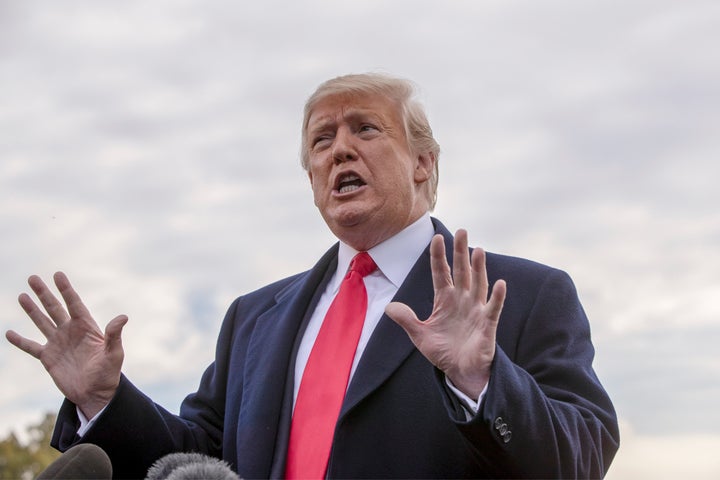 Although Trump has claimed that unauthorized immigration is a "crisis," apprehension numbers by Border Patrol are far from their record rate of 1.6 million in 2000. Last year, Border Patrol arrested about 400,000 people at the border ― more than the year before, but in line with other recent years. Asylum-seekers are encouraged to go to ports of entry to legally seek asylum, but misinformation and increasingly long wait times lead to some crossing the border and asking for help afterward instead.
Since 2014, Central American families and unaccompanied children, often seeking asylum, have made up a greater proportion of all apprehensions than in the past, making swift deportations more complicated.
That's because asylum-seekers, along with unaccompanied children from countries other than Mexico and Canada, have special protections enshrined in law, based on the principle that vulnerable individuals should have a chance to have their claims heard before they are shipped back to potential danger. Because of court backlogs, some cases take years to complete, and limits on indefinite detention of children result in many families being released in the meantime.
But administration officials claim that many asylum-seekers are exploiting "loopholes" in the law to gain entry to the U.S. Trump insisted that asylum-seekers are reading off a prepared script when they claim they would face danger back home.
"Asylum is not a program for people living in poverty," Trump said. "Asylum is a very special protection."
U.S. law and international law protect asylum-seekers from deportation if they could suffer at home, making the potential policy change vulnerable to a legal challenge. Plus, Trump's past statements on migrants could lead to claims that he was motivated by racial animus, which came up in past lawsuits against his immigration policies.
The Trump administration has already taken other, less high-profile steps to restrict asylum. Attorney General Jeff Sessions unilaterally changed policy in June, under his authority overseeing immigration courts, by ruling that generally migrants cannot gain asylum based on victimhood by gangs and domestic violence. Only about one-third of asylum claims were approved in the 2018 fiscal year, the lowest rate in nearly 20 years, BuzzFeed News reported on Monday.
Roque Planas contributed reporting.
Before You Go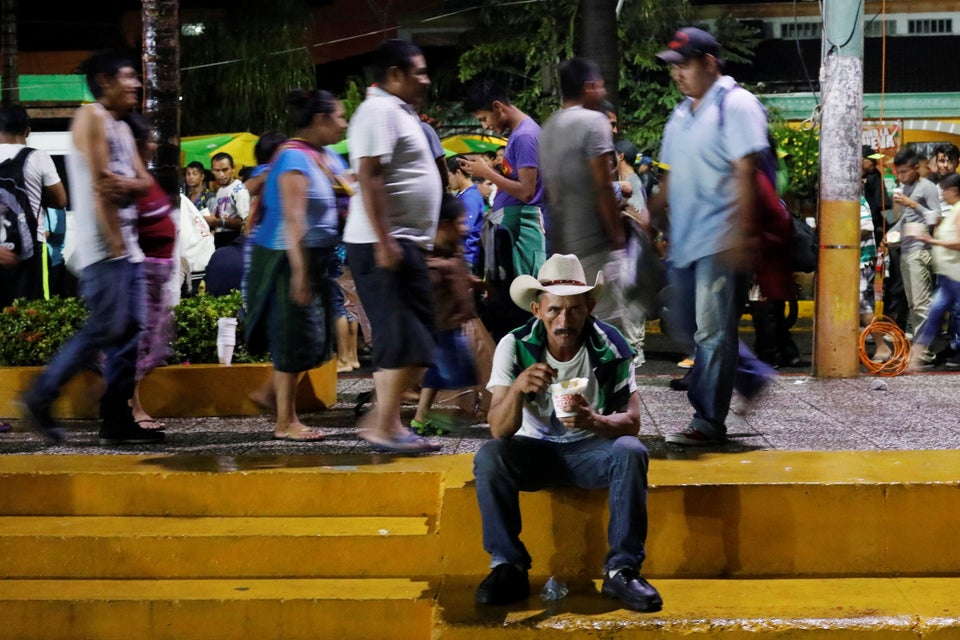 Migrant Caravan Moves Toward The U.S.
Popular in the Community