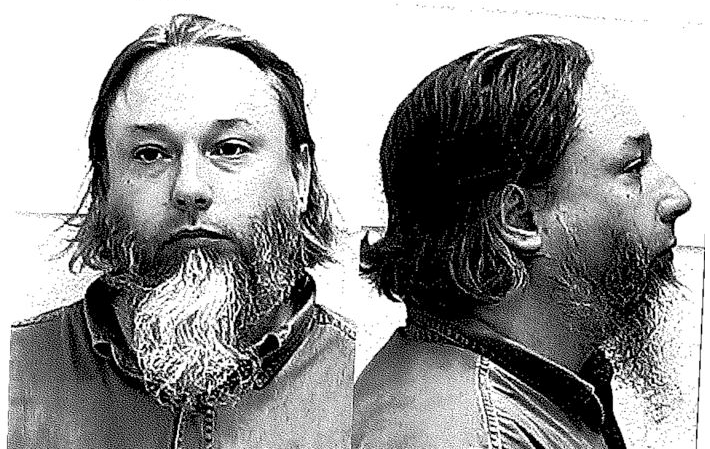 An Illinois contractor bidding to build President Donald Trump's wall on the Mexican border was among three men arrested Tuesday in connection with the bombing of a mosque in Minnesota and the attempted bombing of a women's health clinic in Illinois.
Michael B. Hari, 47, was arrested and charged Tuesday in federal court in lllinois with arson and possession of machine guns.
According to the complaint, Hari and two accomplices — 29-year-old Michael McWhorter and 22-year-old Joe Morris — were responsible for the bombing of a mosque in Bloomington, Minnesota, on Aug. 5, 2017, and the attempted bombing of the Women's Health Practice in Champaign, Illinois, on Nov. 7. All three are now facing federal arson charges.
Confidential informants told the FBI that Hari said he would pay McWhorter and Morris $18,000 for their participation in the mosque bombing, according to the FBI affidavit. All three men allegedly drove up to Minnesota in a rented truck for the attack.
Five parishioners were inside the mosque when it was bombed. No one was hurt. The attack, occurring at a time of rising anti-Muslim hate, garnered national headlines, especially after Trump's apparent refusal to denounce it. (Trump's then-adviser Sebastian Gorka defended the silence on the explosion, stating it might've been "faked by the left.")
The affidavit states that McWhorter later confessed to the FBI that he, Hari and Morris bombed the mosque to "scare [Muslims] out of the country" because they think they push their beliefs on non-Muslims. McWhorter said the bombing was mostly to say, "Hey, you're not welcome here, get the fuck out."

The bomb thrown into the women's health clinic in Illinois did not detonate. The criminal complaint notes that the clinic provided abortions.
Hari is a former sheriff's deputy who lives in Charence, Illinois, where he ran Crisis Resolution Security Services Inc., which had put in a bid for Trump's border wall.
In a YouTube video promoting the proposal, a narrator says the wall would be "culturally significant, a powerful architectural statement of the determination of the American people to defend their nation and its Anglo-Saxon heritage, western culture, and English language" and would defend "our way of life from other people who have different value systems."
"Build that wall. Make America great again," the narrator states.
His border wall proposal called for placing a pedestrian roadway on top of the wall in an effort to make it a tourist attraction, like the Great Wall of China. They called it the Great Western International Border Wall.
"People can go up there, walk it or bicycle it," Hari told the Chicago Tribune last year. "We're probably the only ones who have submitted a proposal making it recreational."
The website of Hari's company warned of the threat of Muslims in America. "Since the 9/11 attacks, 1.6 million Muslims have been admitted to the United States, 26% of Muslims in the US are homegrown converts, and 80% of Muslim prison inmates converted in prison," the website claimed. "While many Muslims are peaceful people, only a small percentage of troublemakers will result in many incidents with a growing population of about 2.5 million Muslims total." It linked to the conspiracy website formerly known as World Net Daily.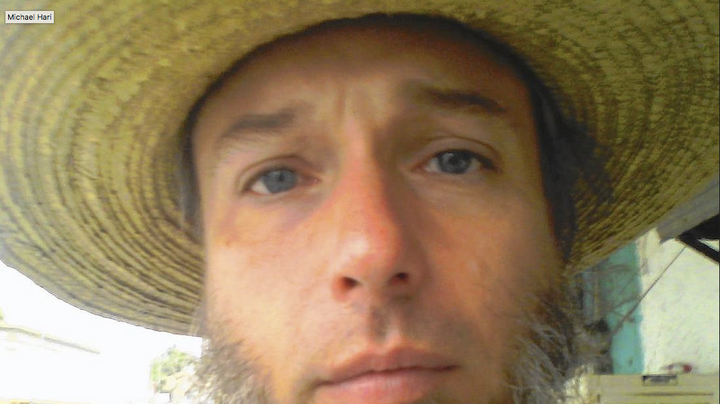 The company, which claims to sell evacuation services at a cost of $3,995 for a 10-year period, also names riots and protests on its page about threats, including unrest in Berkeley, California, when right-wing activist Milo Yiannopoulos was due to speak and the anti-Trump protests leading up to his inauguration.
Madihha Ahussain, special counsel for anti-Muslim bigotry at Muslim Advocates, said the group could not ignore the context surrounding the attack.
"Anti-Muslim rhetoric from the administration and public officials has led to an unprecedented spike in hate violence against Muslims and mosque attacks, just like this one," he said. "When the administration fails to swiftly condemn the bombing of a house of worship and instead makes excuses for the perpetrators, it sends a clear and unmistakable statement to the nation that these bombers ― whoever they are ― have a friend in the White House."
Hari has an extensive criminal record. He was found guilty of child abduction in 2006 after he took his daughters to Central America because he worried he'd lose custody. He was tracked down by an investigator for the "Dr. Phil" show and was later sentenced to 30 months of probation.
On Tuesday, a federal judge assigned Hari a federal public defender and ordered him detained.
This article has been updated with comment from Madihha Ahussain.