A scathing new scientific report condemns President Donald Trump's proposed border wall as a major threat to animal and plant life.
Existing wall and fence segments along the U.S.-Mexico border already have significant consequences for wildlife, and Trump's plans to build a continuous wall will "threaten some of the continent's most biologically diverse regions," says a report published in the journal BioScience on Tuesday.
Lead author Robert Peters, of conservation group Defenders of Wildlife, called for scientists to sign their names in support of the article. As of Thursday afternoon, there were more than 3,000 signatures, including 2,746 people identified as scientists and 680 identified as "general supporters."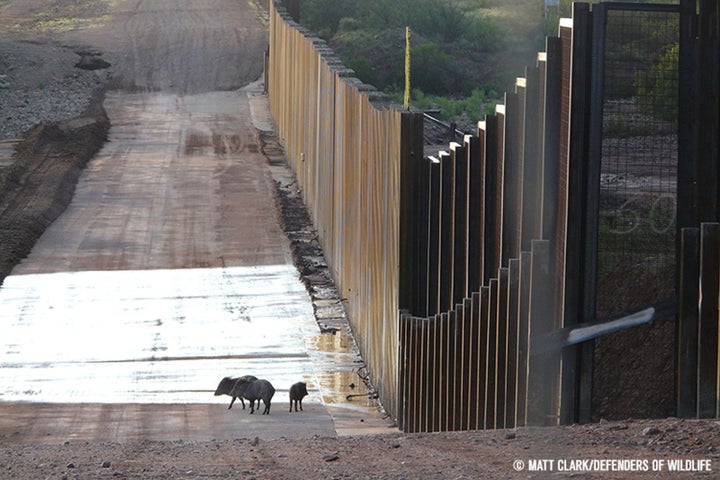 Any large-scale construction project can kill animals and destroy habitat. A long wall in particular leaves the landscape physically fragmented, which interferes with migration patterns and obstructs animals' abilities to access resources like food, water and mates. Affected animals include jaguars, Mexican gray wolves and Peninsular bighorn sheep, all of which are listed as endangered by the U.S. Fish and Wildlife Service.
Krista Schyler, a filmmaker creating a documentary about border wildlife, told The Washington Post that many people mistakenly think of the area around the border as a lifeless desert.
"It's a desert, but it's an extremely biodiverse desert ecosystem," she said.
The report notes that the border extends through six types of distinct "ecoregions," ranging from desert scrub to temperate forests to wetlands.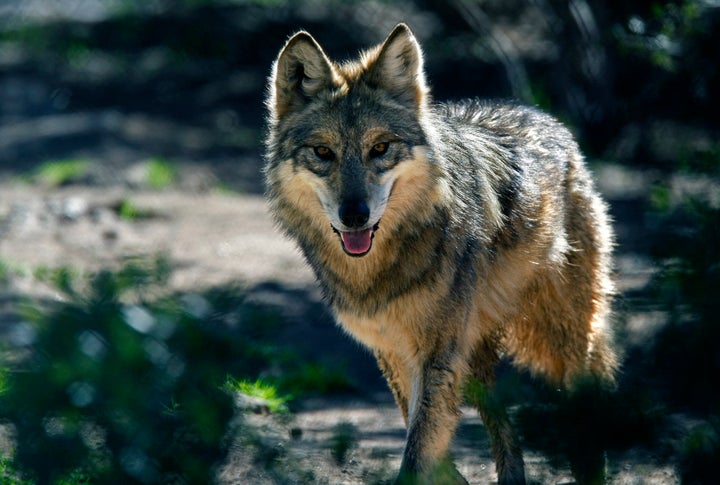 It also points out that the Department of Homeland Security has the authority to waive any laws that could slow down building a border wall, including environmental legislation. In January, the DHS waived more than 30 environmental rules to speed up construction of barriers and roads in New Mexico.
While the report and long list of signatures is new, scientists and wildlife advocates have been condemning Trump's border wall from the get-go.
Jamie McCallum, who has studied how border fencing affects wildlife, told HuffPost in 2016 that the wall's effect on large predators could trigger a series of events harming an even broader array of animal and plant life.
"Once there is disruption to the complex ecosystem in this way, there is a risk of triggering a cascade of secondary effects," McCallum said. "Simply put, less apex predators leads to more deer, which leads to greater vegetation predation, which leads to less pollination with a further effect on bird species and insects."
Popular in the Community