Republican presidential candidate Donald Trump jumped into the brouhaha Monday over Starbucks' decision to change the design on its annual holiday-themed cups.
On stage in Springfield, Illinois, the GOP presidential candidate lamented that "Starbucks is taking Merry Christmas off" and suggested that people boycott the company.
"I have one of the most successful Starbucks, in Trump Tower," he said. "Maybe we should boycott Starbucks? I don't know. Seriously, I don't care. That's the end of that lease, but who cares?"
"If I become president, we're all going to be saying Merry Christmas again, that I can tell you," he added.
The move has angered some Christians, who feel, as one critic put it, that the new design "denies the hope of Jesus Christ and his story."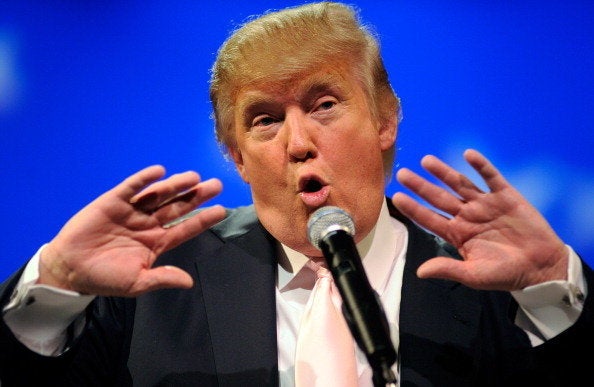 The Faces of Donald Trump
Related
Popular in the Community