WASHINGTON ― President Donald Trump wants Congress to cut food stamps and other anti-poverty programs in order to pay for more military spending and a border wall, according to a budget proposal the White House formally unveiled on Tuesday.
Trump's budget for fiscal 2018 would plow the savings from welfare cuts into higher military spending and deficit reduction.
The document mostly honors Trump's unorthodox campaign promise not to cut Social Security or Medicare, but it shows how the president's domestic agenda is being shaped by Capitol Hill Republicans eager to cancel benefits to supposedly undeserving recipients.
"We're no longer going to measure compassion by the number of programs or the number of people on those programs, but by the number of people we help get off of those programs," Trump's budget director, Mick Mulvaney, said at the White House on Tuesday. Mulvaney is a former member of the conservative House Freedom Caucus.
Mulvaney expounded on the meaning of "Trumponomics," saying it's all about rapid economic growth. This budget relies on optimistic growth projections that would help eliminate the federal deficit within 10 years. Though Trump himself hasn't said a lot about social programs, such as food stamps and disability insurance, Mulvaney said reforming the safety net is key to achieving faster growth.
"If you're on food stamps and you're able-bodied, we need you to go to work," Mulvaney said during a briefing with reporters on Monday. "If you're on disability insurance and you're not supposed to be, if you're not truly disabled, we need you to go back to work. We need everybody pulling in the same direction."
The budget cuts Social Security Disability Insurance by about 4 percent. Mulvaney argued that doing so doesn't violate Trump's Social Security campaign pledge because most people only think of retirement insurance when they think of Social Security. The proposal doesn't touch retirement insurance, but Social Security advocates say Trump nevertheless broke his promise.
White House budgets are generally wish lists that serve as opening bids in annual spending negotiations that are ultimately decided by Congress. The new spending outline is a fuller version of a blueprint the Trump administration unveiled in March, which lawmakers in both parties panned.
The new proposal incorporates Medicaid cuts that were already included in the Republican health care bill approved by the House last month, and it adds more cuts on top. It also includes the very broad outline for tax reform that the Trump administration released in April, plus $2.6 billion more for border security and some wall construction.
"We try and create the environment where people are more comfortable going back to work and staying at work knowing that if they do have a child, they'll be able to spend time with that child under the paid parental leave program," Mulvaney said.
The proposed cut to the Supplemental Nutrition Assistance Program is significant, as the $193 billion reduction amounts to more than a quarter of the food stamp program's projected cost over the next decade. That's proportionately bigger than the proposed cut to the Earned Income Tax Credit and the Temporary Assistance for Needy Families program. It's a much sharper reduction than conservative House Republicans tried to achieve the last time lawmakers debated food aid on the House floor in 2014.
The proposal would achieve some of the food stamp savings by requiring states to help pay for benefits, which are currently fully funded by the federal government. The burden would give states a strong incentive to limit eligibility for the program, and the budget would give them the flexibility to make changes.
"I believe in the social safety net," Mulvaney said. "And what we've done is not to try and remove the safety net for folks who need it but to try and figure out if there's folks who don't need it that need to be back in the workforce."
This story has been updated to include a Tuesday comment from Mick Mulvaney as well as details about the Trump budget's proposed cut to Social Security Disability Insurance.
Before You Go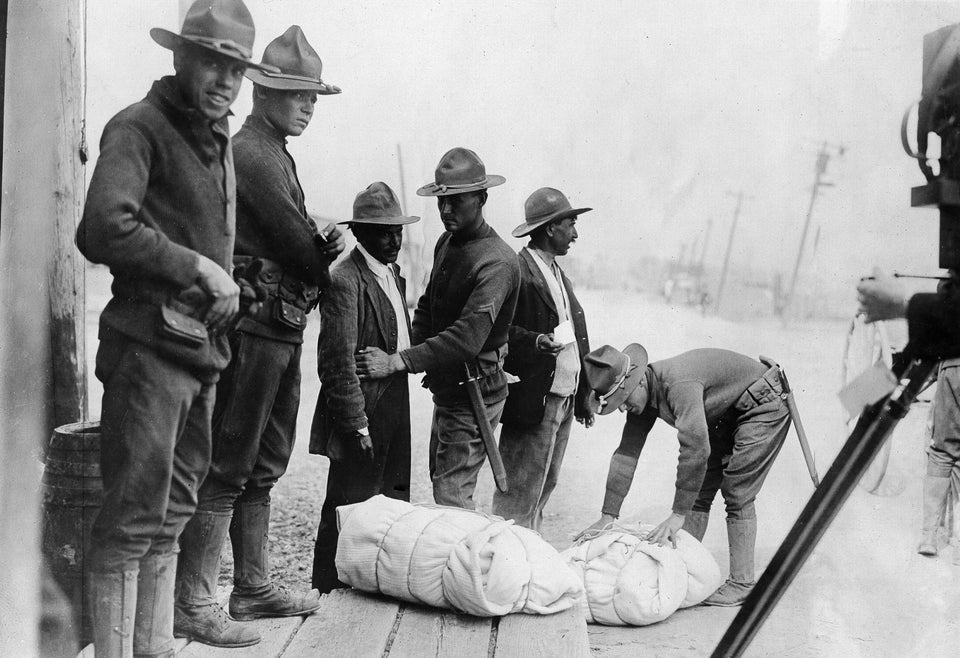 The Evolution Of The U.S.-Mexico Border Over The Last 100 Years In Photos
Popular in the Community