President Donald Trump's proposed budget cuts funding to programs tackling HIV/AIDS in the United States ― again.
In Trump's budget for fiscal year 2019, the administration proposed cutting millions of dollars for programs helping to prevent and treat HIV/AIDS in the U.S. The reductions included cutting $40 million from the Center for Disease Control and Prevention's HIV/AIDS prevention programs, and $26 million from the federal housing program for people living with AIDS, among other cuts, according to nonprofit advocacy group The AIDS Institute.
The president's budget is unlikely to pass Congress in its current form. Lawmakers will likely reject most cuts to HIV/AIDS programs, as they did last year, according to Carl Schmid, deputy executive director at The AIDS Institute.
"It's all part of Trump's attacks on marginalized communities … He picked a vice president with a negative LGBTQ record, and now, looking at his proposed cuts [to HIV/AIDS programs] ― two years in a row ― it's indicative of a White House that has done negative things to both the queer and African-American community, over and over again," Alex Morash, public relations director at advocacy group the National LGBTQ Task Force, told HuffPost on Wednesday.
While there's been significant progress in recent years to prevent and treat HIV/AIDS in the U.S., it's still a challenge: Over 1 million Americans were living with HIV at the end of 2015, the latest data available, according to the CDC.
"As alarming as these lifetime risk estimates are, they are not a foregone conclusion. They are a call to action," Jonathan Mermin, director of CDC's National Center for HIV/AIDS, said in a release at the time. "Hundreds of thousands of people will be diagnosed in their lifetime if we don't scale up efforts now."
Before You Go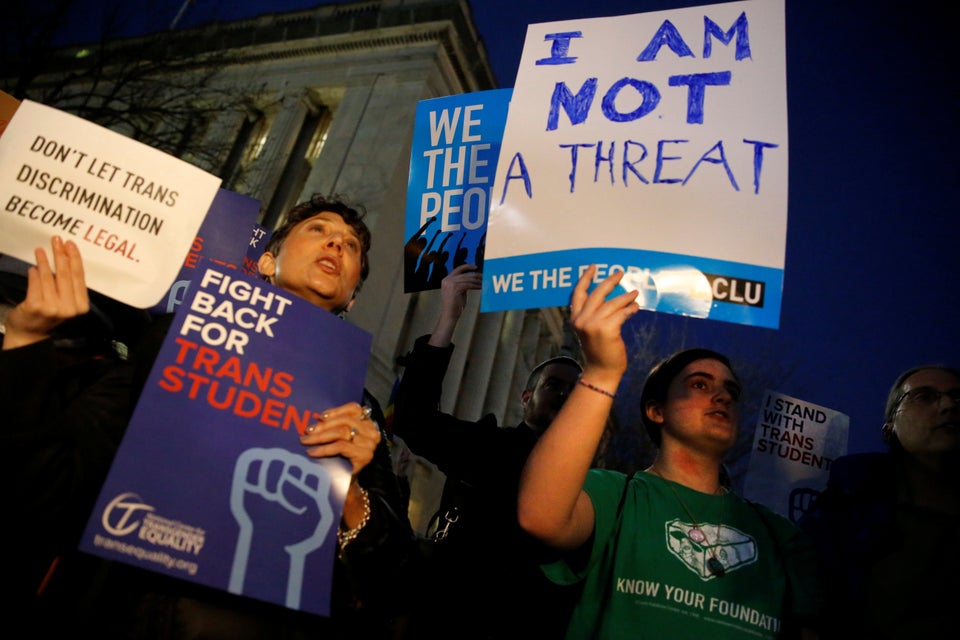 LGBTQ Groups React To Trump Revoking Trans Protections