WASHINGTON — The Trump administration is looking to zero out grant funding for state efforts to recover endangered species ― even as it has stressed cooperating with states on conservation efforts.
In the 2019 budget proposal released on Monday, President Donald Trump and Interior Secretary Ryan Zinke recommend allocating not a single dollar to the Cooperative Endangered Species Conservation Fund, a program authorized by the Endangered Species Act that divvies out money to states and territories for voluntary species and habitat conservation projects on non-federal land. In fiscal year 2018, the fund received $53 million in appropriations.
It's no secret that the administration is more sympathetic to business interests than endangered species. And like most environmental protections, it seems to view the Endangered Species Act ― ESA ― as little more than a regulatory burden to economic growth.
But the administration has also stressed that forming strong partnerships with states and other parties is key to preventing species from going extinct.
"The resources brought to the table by these partners is fundamental for achieving the conservation objectives of the ESA," Greg Sheehan, principal deputy director of the U.S. Fish and Wildlife Service, said at a congressional hearing in July. "It's time that we recognize those efforts and rebuild the collaborative spirit of conservation that has restored most all fish and wildlife species in America in the last 120 years."
Dan Ashe, a former director of the U.S. Fish and Wildlife Service, said the proposal to end funding for the state conservation fund is baffling, given the Trump administration's talk about more cooperation.
The ESA grants "are the principal source of support for states' work on endangered species and for partnership between the Fish and Wildlife Service and states," Ashe told HuffPost.
To get funding, a state or territory must put up at least 25 percent of a project's cost and enter into an agreement with the federal government. The grant monies go toward habitat restoration, land acquisition, conservation planning, research and education.
In its justification for the budget change, FWS writes simply that it "is not requesting funding for these activities in order to support higher priorities."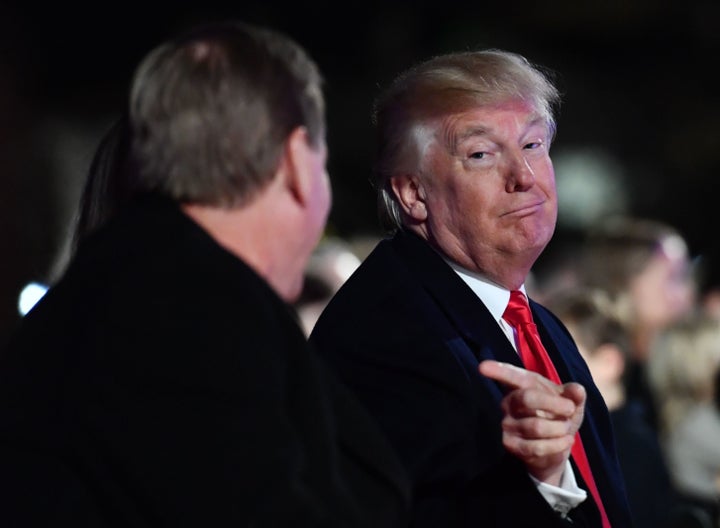 During their maiden flight from mountainside burrows, Newell's shearwaters can confuse street and stadium lights with the moon and become disoriented. After repeatedly circling the light source, the birds often fall to the ground — a phenomenon appropriately called "fallout" — where they become easy targets for cats, mongoose and other predators. The birds have also been killed striking power lines and utility poles on their way out to sea.
Once in abundance on all the Hawaiian islands, Newell's shearwaters are now found almost exclusively on Kauai. The population has declined by an estimated 75 percent over the last two decades.
Hawaii's state government has been working with FWS for years to reduce the number of accidental seabird deaths on Kauai, in part thanks to the more than $2 million it has received from the conservation fund since 2011. The money has been used to develop and implement an island-wide habitat conservation plan to better protect Newell's shearwaters and other at-risk species, including the endangered Hawaiian petrel. The effort has included working with county government, the island's electrical cooperative and the state Department of Transportation to shield and dim lights and bury power lines.
Officials with the Hawaii Department of Land and Natural Resources did not respond to a request for comment. But Beth Tokioka, a spokeswoman for the Kauai Island Utility Cooperative, said the Kauai Seabird Habitat Conservation Program has been an important partner in the electrical provider's ongoing efforts.
"We are making great strides toward a long-term plan that will help improve the survival rate of these birds," Tokioka wrote in an email. "Continued partnerships with KSHCP and others will be critical to the success of that effort."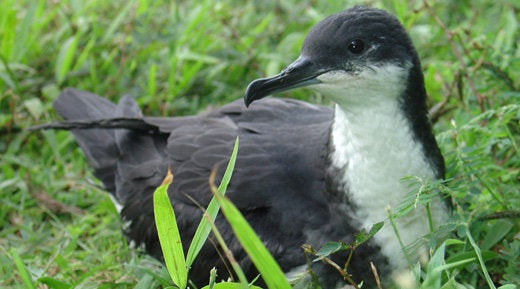 The White House and the Interior Department did not respond to HuffPost's inquiries about the recommendation to eliminate the grant funding for states.
In its previous budget proposal, the Trump administration requested $19.3 million for the Cooperative Endangered Species Conservation Fund, which would have been a decrease of $34.1 million below the 2017 funding level. Instead, Congress allocated the $53 million.
It's unclear what changed for the administration between this year and last. And if last year was any indication, it is highly unlikely that Congress will sign off on the latest request.
Doing so, Ashe said, would be "a huge step backward," as those monies are critical both to recovering already threatened species and keeping others off the endangered list.
During President Barack Obama's time in office, "we were very proud of the record we set, that we had recovered and delisted more species than all previous administrations combined," he said. "And that didn't happen by accident. It happened because we applied the resources to get species over that last mile."
In July, Republicans on the House Committee on Natural Resources took up a package of five bills targeting portions of the 1973 conservation law, which they maintain is broken and in need of an overhaul. At the hearing, Sheehan voiced support for the proposals and said his goal was for the agency "to be a better neighbor and partner to the public and states."
Eliminating funding for state ESA grants runs counter to that priority.
Trump and Zinke also have pegged themselves as the allies states have long waited for. During his confirmation hearing in January 2017, Zinke said his first priority as head of Interior would be to "restore trust … working with rather than against local communities and states."
"Being a listener and a listening advocate rather than a deaf adversary is a good start," he said.
That advocacy has focused almost exclusively on boosting mining and fossil fuel production, as Zinke has prioritized energy development over conservation.
Tierra Curry, a senior scientist with the Center for Biological Diversity, said gutting the Cooperative Endangered Species Conservation Fund would only push endangered species toward extinction.
"This is especially damaging because [the] funding is often the backbone of state non-game programs and helps animals across the country, from bats and butterflies to salmon and grizzlies," she said in an email.
Mary Beth Beetham, director of legislative affairs at the nonprofit Defenders of Wildlife, said the proposal highlights the administration's disregard for the natural world and is yet another reason why the budget should be dead on arrival in Congress.
"In our mind, this is basically a disaster for wildlife," Beetham said.
Before You Go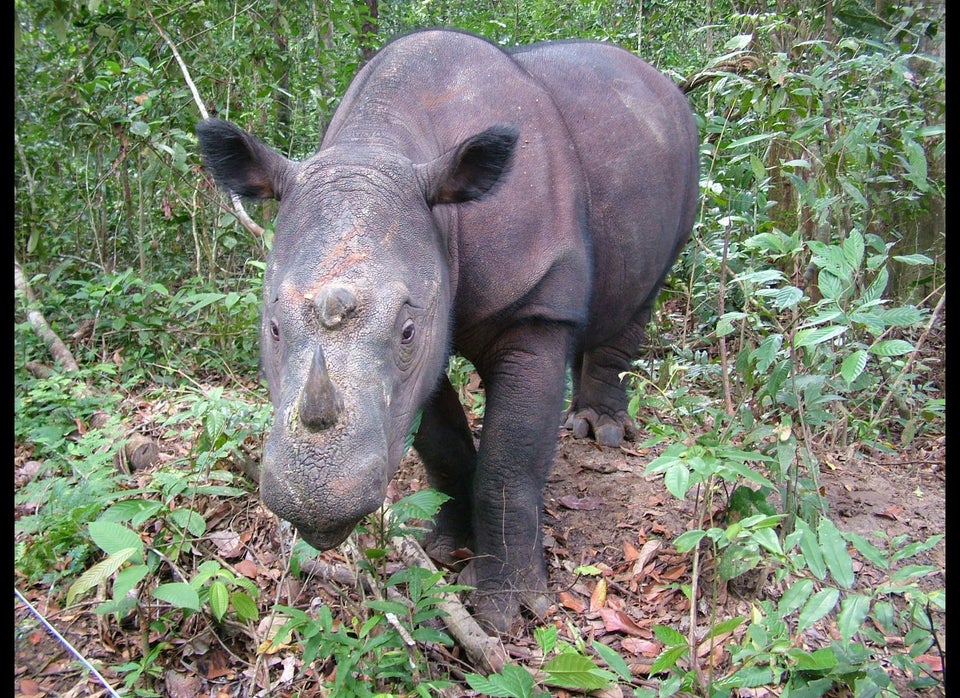 100 Most Threatened Species
Popular in the Community