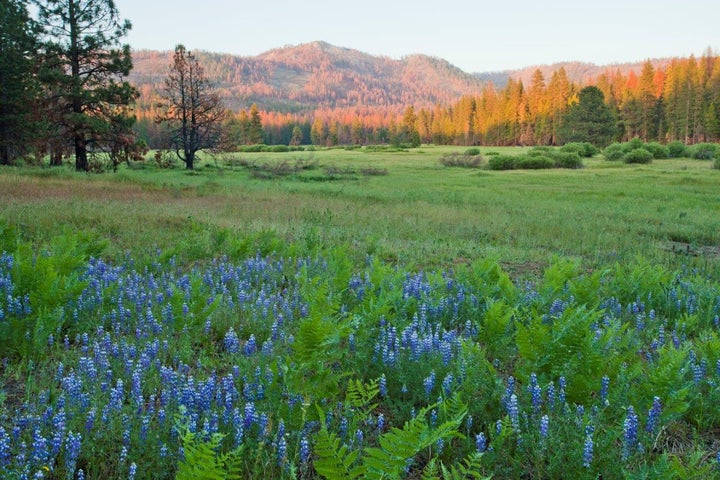 President Trump's first budget completely disregards our environment and the public lands which millions of American families use for recreation. If enacted by Congress, these cuts and program eliminations would wreak havoc on our outdoor economy and the millions of jobs it supports in local communities, and will undermine towns and cities working now to create a clean and healthy future.
The President has declared these programs 'unnecessary.' We could not disagree more. There is absolutely no economic justification for pulling the rug out from ongoing collaborative local, state and federal efforts aimed at supporting parks, trails and other outdoor recreation needs, all of which sustain a burgeoning $646 billion economy that supports 6.1 million American jobs.
Local leaders and communities are on their own as they work for a safe, healthy future for the families who live there.
For example, by gutting funds for land protection through the Land and Water Conservation Fund (LWCF), America's most effective conservation program, the Trump plan will harm our national parks. A good example of how LWCF helps came just this week, when we transferred 42 acres of land inside Rocky Mountain National Park to the park. Had LWCF money not been available to help make this project happen, the land could have been sold and developed, which would have ruined the view and the experience of millions of visitors to one our most popular national parks.
And it's not just the Interior Department which helps Americans protect and improve their local communities. The Trump budget would also reduce help from the National Oceanic and Atmospheric Administration (NOAA) to coastal communities which are trying to prepare for climate change. And the National Endowment for the Arts provides support to help build local parks for neighborhood children, while other federal support helps communities develop neighborhoods.
The message sent by the proposed budget cuts is clear and simple: Local leaders and communities are on their own as they work for a safe, healthy future for the families who live there.
Cutting the funding and essential programs our nation needs to fight climate change, as this budget proposes, is a mistake of mammoth proportions, with consequences that will be felt most drastically by our children and grandchildren.
It is said in Washington that while President proposes, the Congress disposes. It's now up to Capitol Hill to enact the federal budget for the next fiscal year. We will work with members of Congress from both parties to protect the parks, lands and programs that the vast majority of Americans love and need to provide so many jobs for communities across the nation.
Calling all HuffPost superfans!
Sign up for membership to become a founding member and help shape HuffPost's next chapter
BEFORE YOU GO