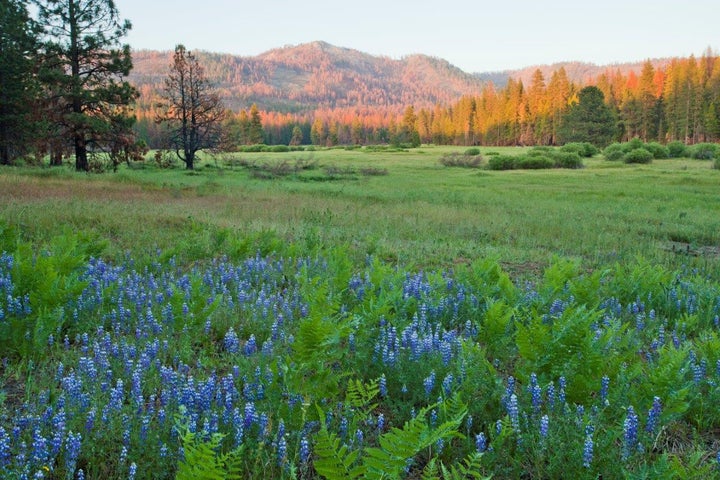 The budget which President Trump proposed today shows a complete and reckless disregard for our environment and the public lands used for recreation by millions of American families. If enacted by Congress, these cuts and program eliminations would wreak havoc on our outdoor economy and the millions of jobs it supports in our local communities, and will undermine cities and towns working right now to create a clean and healthy future.
There is absolutely no economic justification for proposals that pull the rug out from ongoing collaborative local, state and federal efforts aimed at supporting parks, trails and other outdoor recreation needs and addressing the local impacts of climate change.
For example, his proposal to virtually wipe out the funding that protects our national parks and public lands is completely out of step with America's values and ignores the broad bipartisan support in Congress for the Land and Water Conservation Fund (LWCF). This is a slap in the face to millions of American families who use the outdoors for recreation, and rely on it for their livelihood. Since the LWCF began in 1965, it has been one of America's most effective conservation programs.
The conservation of our national parks and outdoor heritage has always been an area where all Americans agree, whether they vote Democratic, Republican, or independent. Our public lands have always been central to who we are, dating back to the protection of Yellowstone in 1872 as the world's first national park. The lands we all own together are used by virtually all American families, whether they are hiking, fishing, hunting, camping, riding bikes, or enjoying the outdoors. And our lands provide jobs that help our local economies, an $887 billion sector supporting 7.6 million American jobs.
By siphoning off almost all of LWCF's dedicated conservation dollars for unrelated spending, the Trump Administration breaks a 50-year-old promise to the American people that the royalties generated from offshore oil and gas drilling shall be reinvested into protecting our national parks, and providing hunting and fishing access, trails and local parks. This is an attack on the lands we all hold dear and a diversion of funds meant for the benefit of the people. All Americans, whatever their political views, should tell Congress to oppose this threat to the places we all love.
Additional program eliminations in the detailed budget will reduce support from NOAA to communities addressing disaster resiliency improvements, pull money from communities using NEA funds to build parks for our children, and cut off all support for community development - effectively telling state and local leaders that they are on their own in efforts to create a safe and healthy future.
Just as important, cutting all efforts and money aimed at measuring and addressing climate change is a mistake of mammoth proportions, with consequences that will be felt most drastically by our children and grandchildren.
We are going to work with members of Congress from both parties to protect the parks, lands and programs that Americans love and need to provide so many jobs for communities across the nation.
Related
Popular in the Community