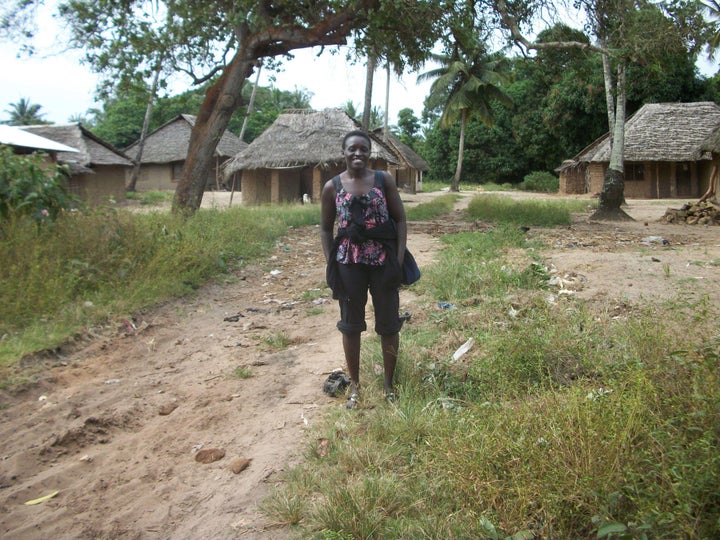 Growing up in a small rural community at the Kenyan Coast, I saw poverty and its ill effects on my community. I vividly remember terror at the Kenyan Coast where people carried out violent rampages, burning market kiosks, office buildings, and often times, killing each other. This violence broke out in the late 1990s and continued intermittently. A dissection of what really happened revealed poverty as the main cause of the violence.
Today, my community lives in peace. Much of the peace exists because my community members are not as poor as they were. Just like my community, peace continues to exist in many developing countries because of the foreign aid that these countries receive.
This peace is currently in jeopardy.
U.S. President Donald Trump's much anticipated budget was revealed yesterday. The budget made big cuts to several programs including food stamps, Medicaid and other anti-poverty programs that benefit the poor and middle class American citizens. In addition, it aims to drastically cut US assistance to developing countries.
Such a move has huge implications. Slashing foreign aid to developing countries including Somalia, Nigeria Afghanistan and Syria, many of which are battling diseases and famines, civil wars, food security issues and other climate-change related disasters, could be disastrous and likely end up with the U.S. paying a big price.
Instead of slashing foreign aid, the United States should look at the return on investment on foreign aid. These benefits include saving lives, averting climate-related disasters, tackling and preventing diseases like HIV and AIDS, malaria and ebola and creating a safer America. These benefits should make for strong case as to why the U.S. Congress MUST not allow Trump's budget to pass.
One of the most important benefits of U.S. foreign aid is that it helps developing countries to become food secure. This has been achieved through the Feed the Future Initiative. Through this program, several countries have been able to implement innovative projects – all aimed at ending extreme poverty and global hunger and driving real change at a large scale.
Indeed, since the start of the initiative, the initiative has helped many of its focus countries that include Ethiopia, Ghana, Bangladesh, Rwanda and Tanzania to achieve food security. In addition, poverty rates are reported to have dropped between 7 and 36 percent within 11 Feed the Future Focus countries.
The importance of helping developing countries become food secure cannot be underestimated. This is because the absence of food can lead to far much worse consequences. In 2007 and 2008, as a result of food shortages, there were several food riots in many developing countries. These food riots resulted in the loss of lives and threatened the social stability of many governments. We must not repeat such this mistake.
Apart from wars, riots and civil unrest, food insecure countries are vulnerable to famines. Just this year, 110 people died as a result of drought in Somalia. Majority were women and children. No matter how you view it, the loss of life is simply wrong.
Rather than slash aid and disrupt peace, breed wars and terrorism while driving millions into poverty, the U.S. president and the Congress should allocate more resources to USAID and increase the budget for foreign aid. This would allow the US to reap the benefits that come with stable developing countries.
President Trump can build all the walls he wants, but there is be nothing that will protect U.S. citizens better than a more prosperous world.
Clearly the return on investments outweighs the polarizing consequences of slashing aid. Just like the reconciliatory speech he made in Saudi Arabia, it is time for President Trump to rethink his proposal and offer a new budget that helps advance America's interests abroad. And Congress must act to see that these interests are protected.
Esther Ngumbi is a post-doctoral researcher at Auburn University in Alabama. She serves as a 2017 Clinton Global Initiative University mentor for agriculture and is a 2015 Food Security New Voices fellow at the Aspen Institute.
Related
Popular in the Community