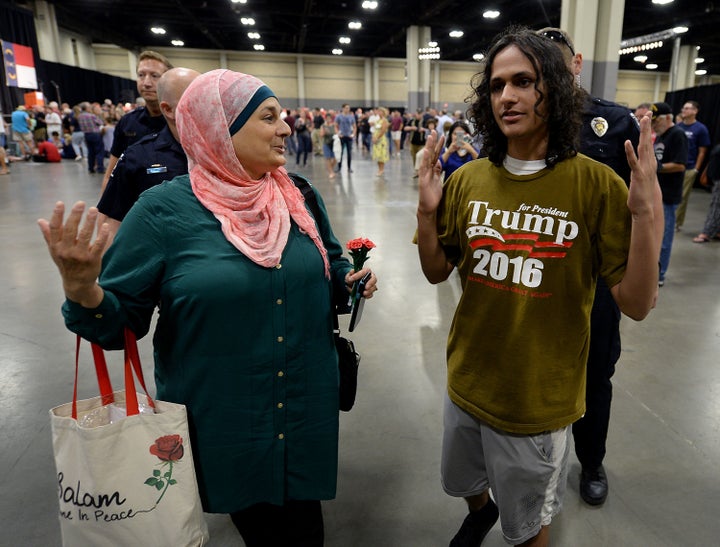 After getting thrown out of a Donald Trump rally in Charlotte, North Carolina, a young Trump supporter of Indian descent says he won't vote for the GOP nominee.
Local college student Jake Anantha, 18, told the Charlotte Observer that a staff member tasked with security said they recognized him as a frequent protester and escorted him out of the convention hall shortly before the rally began.
Anantha, who was wearing a Trump T-shirt and had stationed himself behind the stage in the Charlotte Convention Center, protested ― to no avail ― that he supported the GOP presidential nominee.
Security also ejected Rose Hamid, an observant Muslim distributing flowers at the rally in an effort to change perceptions of Muslims. Hamid, a flight attendant who lives in Charlotte, drew national attention in January when she stood up in silent protest at a Trump rally in South Carolina and was promptly expelled, drawing cheers from the crowd.
Anantha said he felt singled out for the color of his skin, since he saw throngs of white people being allowed to enter after he was ejected.
"I thought (Trump) was for all people. I don't believe he is for all people anymore," he told the Observer. "Why are all these white people allowed to attend and I'm not?"
Trump's staff is legally permitted to control who comes into his rallies since they are private events typically held in private venues.
Anantha, whose grandparents immigrated to the United States from India, recalled defending Trump to critics, claiming the candidate's offensive rhetoric was an appropriate way to express frustration with unauthorized immigration and jihadism.
Now Anantha may cast the first presidential vote of his life for Libertarian Party nominee Gary Johnson.
Clinton currently leads Trump by nearly 4 percentage points in North Carolina, according to HuffPost Pollster. The state voted for GOP nominee Mitt Romney in 2012 and with 15 electoral votes, it is considered a must-win for Trump.
During the primary, the real estate mogul became known for goading the crowds at his events against protesters, many of whom were people of color ― including by musing about beating them up. In several instances, rally attendees physically attacked demonstrators. At least one event in Chicago infiltrated by liberal demonstrators descended into an all-out violent brawl between pro-Trump and anti-Trump activists.
Trump's openly racist rhetoric has ensured that he enjoys record low support for a Republican candidate among communities of color. Among African Americans, he is trailing not only Clinton, but Green Party nominee Jill Stein and Johnson. Only 1 percent of African Americans plan to vote for him, according to HuffPost Pollster.
A Trump spokeswoman did not respond to a request for comment.
Before You Go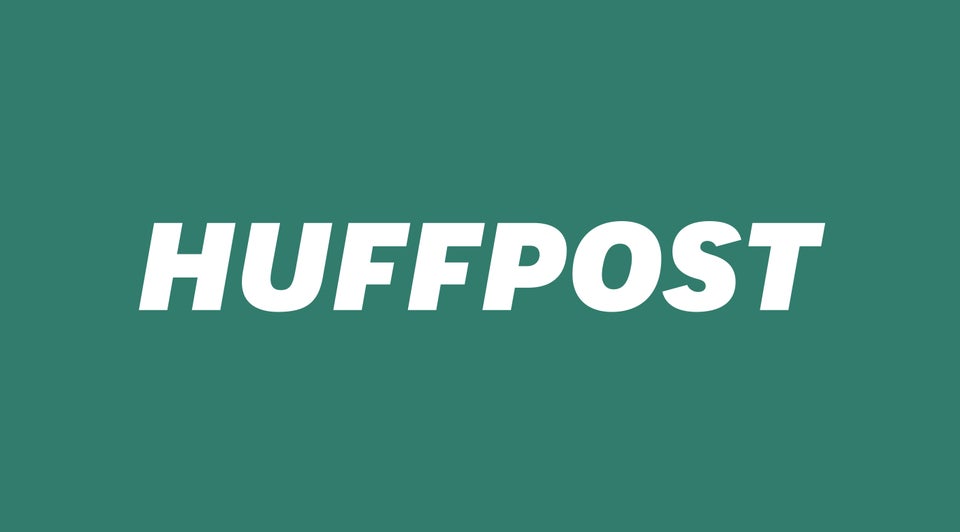 10 Times Trump Supporters Were Blatantly Racist
Popular in the Community