"The obsession with the former president is becoming obnoxious to me," Sen. Kevin Cramer (R-N.D.) complained on Monday when asked about the dominant figure in his party who is flirting with another run for president in 2024.
"It's sort of interesting, but considering what we're dealing with here every day, it's low priority," Cramer added of Trump's latest comments about the Capitol riot. The North Dakota Republican urged reporters to focus instead on the Biden administration and economic problems, such as inflation and high energy prices.
Speaking at a rally in Conroe, Texas, on Saturday, Trump offered his support for those who stormed the Capitol and called on his followers to stage massive protests should prosecutors act to bring charges against him.
"If I run and if I win, we will treat those people from Jan. 6 fairly. We will treat them fairly," Trump said. "And if it requires pardons, we will give them pardons. Because they are being treated so unfairly."
The suggestion drew bipartisan rebuke this week. Sen. Dick Durbin (D-Ill.), the chair of the Senate Judiciary Committee, called the idea "reprehensible," while Sen. Lindsey Graham (R-S.C.), a Trump ally, said it was "inappropriate."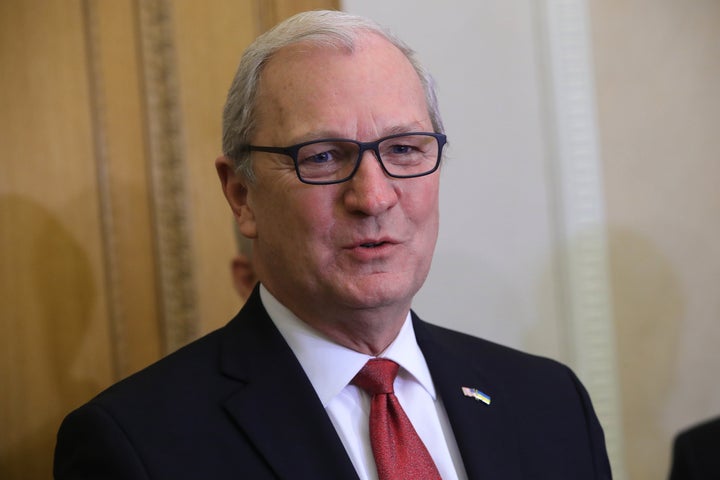 "If you do the crime, you do the time. You shouldn't be pardoned for that," Sen. Bill Cassidy (R-La.) added on Monday.
But other Republicans declined to comment when pressed about the issue on Monday, including Sens. Tom Cotton (Ark.) and Ben Sasse (Neb.).
Sen. Chuck Grassley of Iowa, the top Republican on the Judiciary Committee, also refused to weigh in, calling the possibility of pardons for Jan. 6 rioters mere "speculation."
Sen. Josh Hawley (R-Mo.), a possible 2024 presidential candidate who objected to the 2020 electoral results shortly after the attack on the Capitol, said it was up to Trump whether he wanted to consider pardons for supporters who were convicted of crimes as part of his campaign.
"If he wants to run in 2024 and make that part of his campaign platform, that's up to him. My own view is that for folks who committed crimes ― actual crimes ― they ought to be prosecuted... whether it was here or Portland or St. Louis," Hawley said, seeking to draw parallels to violence that occurred during racial justice protests in 2020.
Cramer also deferred to Trump on the matter.
"If he runs and gets elected… if he feels at that point there were people unjustly or wrongly detained, he has every right in the world to do that," he said.
Over 140 police officers were injured during the attack as they battled Trump's supporters — some of whom used police shields and batons to beat officers — in and out of the halls of Congress. Four U.S. Capitol Police officers who were at the building that day died by suicide following the attack.
Popular in the Community