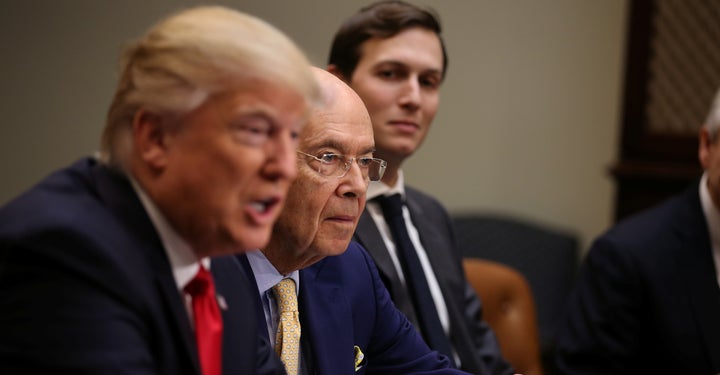 WASHINGTON ― When most people think of the U.S. Census Bureau, they probably don't think of an agency that supercharges the profitability and efficiency of American businesses.
Nor do they realize that one of the economy's best secret weapons is facing its greatest crisis since James Madison and Thomas Jefferson created it in 1790.
But then again, most people haven't built a $4.5 billion fortune based on Census data, the way Jack and Laura Dangermond have.
The Dangermonds, sweethearts since high school, had an epiphany about data while they were graduate students at Harvard in 1967, a time when the university was awash in protests and political strife. They were both working in a lab developing the nascent field of computerized mapping, now better known as geographic information systems.
Their revelation was that good data, clearly presented ― in their case, with maps ― could help people better understand the world and make decisions without all the ruckus roiling their campus and nation.
"We didn't want to be political. We didn't want to go to the right or to the left," Jack Dangermond recently told HuffPost. "We wanted to go forward with science and try to make all these institutions who are our customers better by driving with quantitative methods and science."
He didn't realize at the time how valuable their idea would be. But these days, the vast majority of the country's 1,000 largest businesses use the software that the Dangermonds' company, Environmental Systems Research Institute (Esri), creates. Numerous state, local and federal government agencies also use the software, and the company reaps revenues north of $1 billion a year.
Businesses use Esri's programs to figure out where their customers are and what they want. If Starbucks, Walmart or Target opens a new store, it's because the data and maps have suggested where it has the best chance to succeed. Governments use the maps for everything from improving policing and disaster response to planning new schools, roads and untold numbers of other services.
"I like to call my work the science of 'where,'" Dangermond said.
Much of the data his approximately 100,000 U.S. customers use comes from the Census Bureau ― the largest, most important source of the raw information that businesses and governments need to function.
"The world today is all about analytics, and the Census Bureau provides systematic and science-based information about the demographic profile of Americans," Dangermond said. "Census data is in many ways the lifeblood of these kinds of organizations."
That's not an exaggeration ― and it's why the U.S. Chamber of Commerce spends a lot of time trying to persuade Congress and the White House to keep the bureau and its data production well-funded.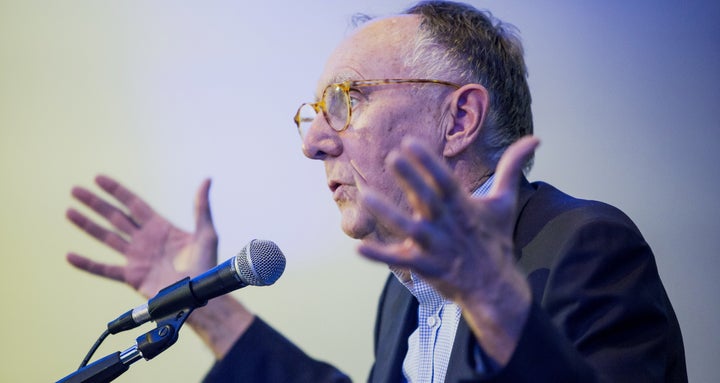 "Policymakers need the information arising from these federal activities to formulate sound policy," said J.D. Foster, the Chamber's chief economist. "Many Chamber members use this information more directly in their own business planning as they attempt to identify trends in consumer behavior and preferences, resulting in better business decisions and ultimately a stronger overall economy."
Indeed, the businesses that use this government data generate up to $220 billion a year in economic activity, according to a U.S. Department of Commerce study.
But Congress and the White House don't seem to share the same high estimation of the Census Bureau, judging by the money they are willing to spend as it gears up for two of the most challenging statistical counts on the planet ― the constitutionally mandated 2020 enumeration of every person in America, and the 2017 Economic Census. The Economic Census surveys the nation's businesses every five years, and underpins all the government's reports on things like unemployment and the gross domestic product.
Historically, when the bureau is preparing for the decennial census and starting the Economic Census, it gets a dramatic funding boost to address the enormous tasks. From 2007 to 2008, Congress increased the agency's budget by nearly $500 million to cover prep work that year alone.
Nothing of that sort is happening this year, and the agency's funding was already lower than its estimated need. The outgoing Obama administration had recommended a 2017 allocation of $1.63 billion. But Congress never got around to passing a regular budget for this year, instead pushing through a string of stopgap bills that gave the Census Bureau $1.47 billion ― a shortfall of about $160 million. The Trump administration's proposed 2018 budget would only barely boost it, to $1.5 billion.
The stakes for the Census are especially high this time around. Counting every person in a country with a population of more than 300 million is difficult and expensive; the 2010 count cost about $12.3 billion over several years, or about $92 per housing unit. That was about 30 percent more than it cost in 2000. Part of the escalating cost is simple arithmetic ― the population had grown by 27 million people over that period.
But another factor is the declining percentage of Americans who respond to the Census by mail, forcing the bureau to open offices around the country and hire tens of thousands of people to go out and get that data by going door to door. According to the Government Accountability Office, that follow-up to non-responses is the agency's largest, most costly field operation.
A failed attempt at using new, hand-held devices to automate more of the work also complicated the 2010 Census. When the costly machines didn't function properly during tests, the bureau had to abandon them.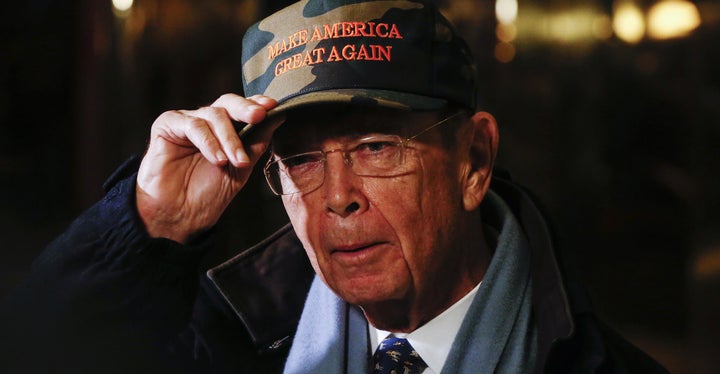 Based on a population that is now over 325 million ― and seems to be even more distrustful of the government ― doing the 2020 Census the same way it was done in 2010 would cost about $17 billion, according to the GAO. But Congress, angered by the failures of last time, mandated that the bureau figure out ways to save enough money to carry out the 2020 Census for the same $12.3 billion it cost a decade ago.
The bureau crafted a plan that it estimates will save $5 billion through new counting methods that include using smartphones, gathering internet and phone responses, and mining existing government records to fill out its tabulations. Every one of those new methods, though, is supposed to be developed through scientific consultation and thorough, peer-reviewed testing. That requires more spending from Congress on the front end, not less.
That process is not going well.
The GAO had already labeled the 2020 Census as "high risk," noting that the bureau was treading into a lot of new territory that it was not especially well-equipped to handle, especially on the technological front. At a hearing on Capitol Hill in May, Census Bureau Director John Thompson admitted he was already facing cost overruns of about $400 million in building the new Census Enterprise Data Collection and Processing system, known as CEDCaP. He also acknowledged that the bureau has canceled or delayed various test runs of new methods because it doesn't have the money to do them. It has likewise abandoned planned advertising efforts that were supposed to support comprehensive dry runs of the new methods next year.
Thompson tried to put a brave face on it, and even praised President Donald Trump's historically skimpy budget request. "We're glad we're a priority in the president's budget," Thompson told an appropriations subcommittee. "We're very, very happy about that."
In a sign that he was not actually very happy, however, Thompson followed up his testimony by abruptly handing in his resignation just five days later. He said he did so in order to give the Trump administration plenty of time to find a replacement, although he had been expected to stay on for the rest of the year to oversee the critical planning stages of the Census.
As of June 30, the bureau will have no director. There isn't a deputy director in line to replace Thompson, because that person left in January. There isn't even a political appointee in place who is directly responsible for overseeing the bureau at its parent agency, the Department of Commerce.
Even before the sudden leadership vacuum, Dave Powner, the GAO's head of IT management oversight, saw trouble looming.
"Historically, if you look at the previous decennials, there's been a lot of money thrown at this late to bail out late starts and mismanagement and other things," Powner said at the same hearing where Thompson spoke. "And I think you're potentially heading down that path again."
At a June 8 Senate hearing on the Commerce Department's budget, Secretary of Commerce Wilbur Ross ― a billionaire who was once a Census enumerator ― fielded complaints about the cost overrun, and said the department and Trump's Office of Management and Budget were undertaking a "crash review of what has been going on." None of the senators asked about the flatlined budget.
"An inadequate Census is a good friend of alternative facts."
There are historical examples of what happens when the Census Bureau collects bad or incomplete data. In 1930, after the stock market crash, the estimates of unemployed Americans were so far off that Congress had to order a second unemployment count the following year. The recount finally revealed how severely the Great Depression was biting into America, and allowed policymakers to stop guessing about the effects and actually deal with them.
When both the outgoing George W. Bush administration and the incoming administration of Barack Obama were trying to assess the severity of the Great Recession in 2008, they faced a similar data failure. Employment data was vastly better than in the '30s, but there was a lack of statistics on key parts of the economy, especially the service sectors.
As Obama's transition team met in Chicago to start the job of putting together policy responses, the plummeting stock market and escalating job losses had them plenty frightened.
But the gross domestic product ― the big economic indicator that says whether the country's economy is growing or contracting ― proved to be way off, telling them the recession was not nearly as deep as it turned out to be.
The most recent data available, when economists Christina Romer and Jared Bernstein began working on a rescue package, suggested the economy had shrunk by about 0.5 percent in the third quarter of 2008. Initial estimates for the fourth quarter found the recession accelerating, with a 3.8 percent drop at the end of the year.
Later accounts of those frantic days revealed that Romer ― based on those numbers ― thought it would take a $1.8 trillion stimulus package to make up the shortfall in the economy. She, Bernstein, and the rest of the Obama transition team didn't think Congress would be willing to pass such a large package, however. The plan they settled on was for less than half that amount, and Congress ultimately passed a package for $787 billion.
When the economic data was finally fully tallied, the economy had actually shrunk 3.7 percent in the third quarter of 2008 ― not the 0.5 percent the Bureau of Economic Analysis initially estimated. And the final data for the fourth quarter showed one of the worst quarterly collapses in U.S. history ― down 8.9 percent.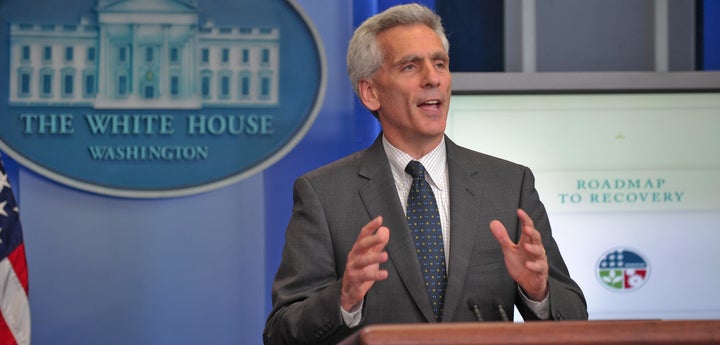 There's debate about why such economic estimates were so wrong, but one acknowledged problem is that follow-up surveys were not done frequently enough. There were no quarterly updates measuring the sectors hit hardest by the housing collapse in 2007 and 2008 ― the finance and insurance sectors ― leaving the bureau to extrapolate from private data sources that are simply not as good. And the reason there were no quarterly updates for those sectors is because Congress had not funded them, despite repeated requests from multiple administrations.
Scott Hoyt, a senior director with Moody's Analytics, said the government still collects data as if manufacturing were as important as it was 40 years ago, rather than putting the emphasis on services.
"We need much better understanding of the service side of the economy, and we're only just getting there," he said.
That flaw in the data left Congress and two White House teams blind to the full extent of the financial crisis. In retrospect, Bernstein says the Obama economic team probably couldn't have pushed for more stimulus, even if they'd had a more accurate picture, because Congress would not have agreed to it regardless of what the data said. "It's a little bit of a heavy lift to say if only these foresightful legislators had better data, they'd have made better choices," he said.
At the very least, though, with better information, his team would not have predicted ― as they did on Jan. 9, 2009 ― that passing the stimulus package would keep unemployment under 8 percent. (It eventually hit 10 percent.)
"If we had known things were going to be as bad as they were, of course we wouldn't have made rosy predictions," Bernstein told HuffPost.
Perhaps a more important effect of the inaccurate data, he added, was that it convinced policymakers to ease off on the stimulus too soon. By late 2009, when some Democrats on Capitol Hill were pushing for more stimulus spending, the White House criticized such efforts and shifted its focus to austerity plans and ways to trim mounting debt.
"Where I think we ran into trouble was in seeing green shoots that weren't really there," Bernstein said. "But that's an example of confirmation bias and wanting ― there were people in the administration who really wanted to pivot to deficit reduction, and that's what happened."
Congress did eventually come up with $8 million to fund the more robust collection of data that could have helped economists understand the recession sooner, although Congress did not fund analysis and publication of that data until Obama's second term.
The underfunded stimulus isn't just of interest to economists and historians. It's a cautionary tale as Congress and the White House are on course to underfund the Census Bureau as it launches its two most important undertakings.
"The problem is that if you cut funding, if the data gets worse, then you're going to have more of those types of situations, or they could be worse," said Hoyt. "Our understanding of the economy could be further from what we later recognize to be the truth."
Of course, the decennial Census covers much broader ground than the economy. It is the basis for creating political districts to make sure Americans are represented evenly; it is the foundation for demographic research in America, and for dozens of other government surveys; and it is key to distributing up to $700 billion from the federal government, according to new estimates from George Washington University's Institute of Public Policy.
The pervasive impact of Census data explains why the bureau spends years trying to develop and test new counting methods ― and why it's so troubling to observers that funding is not flowing to meet the demands.
"It's not looking great. I think it's all correctable, but the money should be coming at a much higher rate than it is," said Andrew Reamer, a research professor at GWU. "They're really doing the biggest reinvention of the Census in decades, and they're being nickel-and-dimed on the process."
Jack and Laura Dangermond hoped to transcend politics with facts when they launched Esri nearly 50 years ago. If their business' dominance is any indication, they were successful.
Therein lies yet another danger of a poorly done Census. If people are already prone to disbelieve data based on their politics, what happens when the actual data is not all that accurate?
"An inadequate Census is a good friend of alternative facts," said Bernstein, who now works with the Center for Budget and Policy Priorities.
A colleague of his and Census expert, CBPP senior fellow Arloc Sherman, put it more bluntly: "Without a solid Census, all facts become alt facts."
Popular in the Community