WASHINGTON ― More than 48 hours after white supremacist groups sparked deadly violence in Charlottesville, Virginia, President Donald Trump denounced them under public pressure to do so.
"We condemn in the strongest possible terms this egregious display of hatred, bigotry and violence," Trump said in an impromptu statement on Monday after returning to the White House from his golf club in New Jersey.
"Racism is evil, and those who cause violence in its name are criminals and thugs, including the KKK, Neo-Nazis, white supremacists and other hate groups that are repugnant to everything we hold dear as Americans," he added.
On Sunday, White House officials clarified that Trump was referring to "white supremacists, KKK, Neo-Nazi and all extremist groups," in his previous remark, but the statement notably did not come from the president himself and was attributed to an unnamed spokesperson.
Other members of the Trump administration, including Vice President Mike Pence, attempted to clarify Trump's Saturday statement by claiming that he meant to condemn extremist groups.
But until his latest comments, Trump had remained silent about white supremacists, even as he tweeted Monday morning about a range of topics other than the weekend's events. One tweet took aim at a CEO who stepped down from a White House manufacturing panel, protesting Trump's initial response to the Charlottesville violence.
Trump in his Monday remarks said the Justice Department had opened a civil rights investigation into the death of 32-year-old Heather Heyer, the Charlottesville resident killed Saturday when a car allegedly driven by a white supremacist plowed into a crowd of counter-protesters. The president also said "her death fills us with grief."
Heyer's mother, Susan Bro, thanked Trump in a statement "for those words of comfort and for denouncing those who promote violence and hatred." Bro also expressed her condolences "to the grieving families of the two state troopers" and wished for the "quick recovery for those injured" in the weekend's mayhem.
She referred to two Virginia state policemen who were part of efforts to quell Saturday's violence and were killed when their helicopter crashed on Charlottesville's outskirts.
According to CNN's Jeff Zeleny, a White House aide said Trump "insisted" on making positive remarks about the economy at the beginning of his Monday statement.
Support HuffPost
The Stakes Have Never Been Higher
Before You Go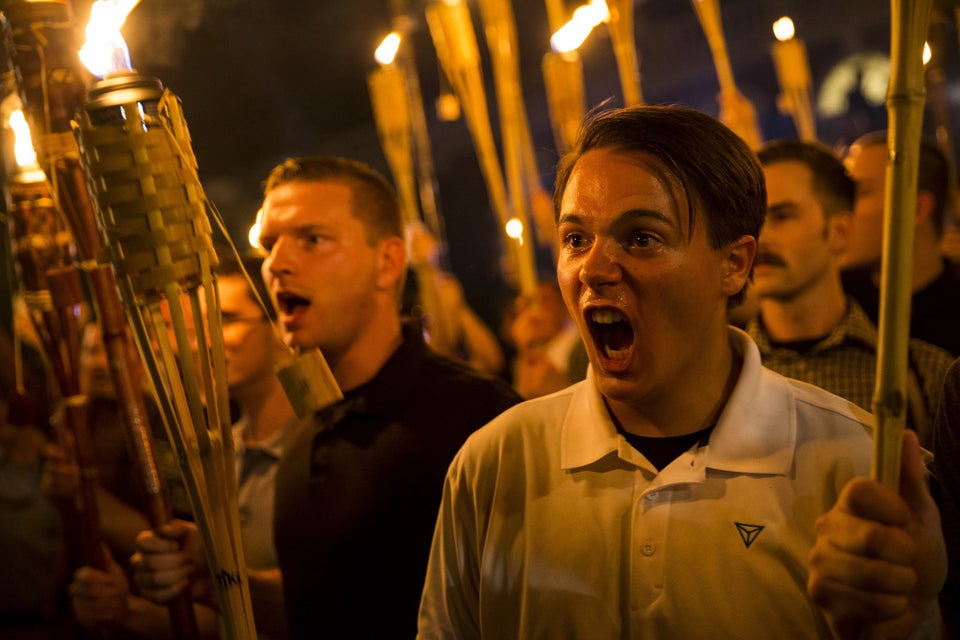 Clashes In Charlottesville
Popular in the Community