President Donald Trump falsely claimed that his policy of separating migrant children from their parents at the southern U.S. border was the "exact same" as the one implemented during the Obama administration.
In complaining about a "60 Minutes" segment that aired Sunday, Trump tried to deflect criticism of his "zero tolerance" immigration policy by arguing that former presidents Barack Obama and George W. Bush also separated immigrant families.
"I tried to keep them together but the problem is, when you do that, vast numbers of additional people storm the Border," Trump tweeted Sunday. "So with Obama seperation [sic] is fine, but with Trump it's not."
Obama deported a record number of immigrants during his time in office which earned him the nickname of "deporter-in-chief." Prioritizing the removal of people with criminal histories, Immigration and Customs Enforcement deported more than 2.7 million people between fiscal years 2009 and 2016.
The administration worked to quickly detain and deport migrants for several months in 2014, in response to a surge in migrant arrivals. Yet children who had come into the country with their parents didn't get separated from them, and if families got deported, they were deported together.
The Ninth Circuit ruled that the Flores agreement ― a 1997 federal court decision requiring children to remain in custody for as little time as possible ― also applied to both accompanied and unaccompanied children. They could only be held in detention for a maximum of 20 days.
As for deportations, the Trump administration opted to prosecute every single migrant who crossed the border illegally, expanding the Obama-era strategy of focusing on criminals.
The notion that Trump is merely carrying out Obama's legacy is "preposterous," Denise Gilman, director of the Immigration Clinic at the University of Texas Law School, told NBC News. "There were occasionally instances where you would find a separated family — maybe like one every six months to a year — and that was usually because there had been some actual individualized concern that there was a trafficking situation or that the parent wasn't actually the parent."
"The agencies were surfacing every possible idea," a top Obama domestic policy advisor, Cecilia Muñoz, told The New York Times. "I do remember looking at each other like, 'We're not going to do this, are we?' We spent five minutes thinking it through and concluded that it was a bad idea. The morality of it was clear — that's not who we are."
Before You Go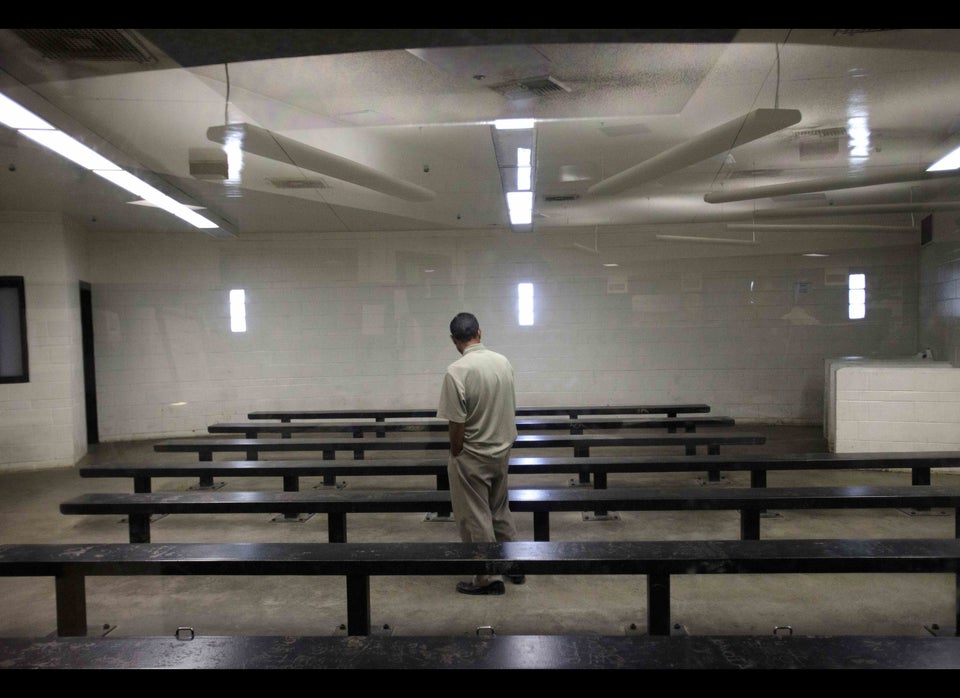 Immigrant Detention
Popular in the Community