Eric Olander and Cobus van Staden are the duo behind the /www.chinaafricaproject.com/"}}">China Africa Project and hosts of the popular /www.itunes.com/ChinaAfricaPodcast"}}">China in Africa Podcast. We're here to answer your most pressing, puzzling, even politically incorrect questions, about all things related to the Chinese in Africa and Africans in China.
Over a month into his presidency, Donald Trump has yet to utter a concrete word about his foreign policy vision for Africa. Given that the combative president has picked fights with Mexico, Australia and, of course the Chinese, while antagonizing other long-term allies like the Swedes by presenting false information, a lot of African leaders may actually be relieved that their countries and continent are not foremost on the administration's mind. Regardless, the president's seeming lack of interest in Africa could have profound geopolitical consequences.
In recent years, the United States has positioned itself in Africa as an alternative to China's surging influence across the continent.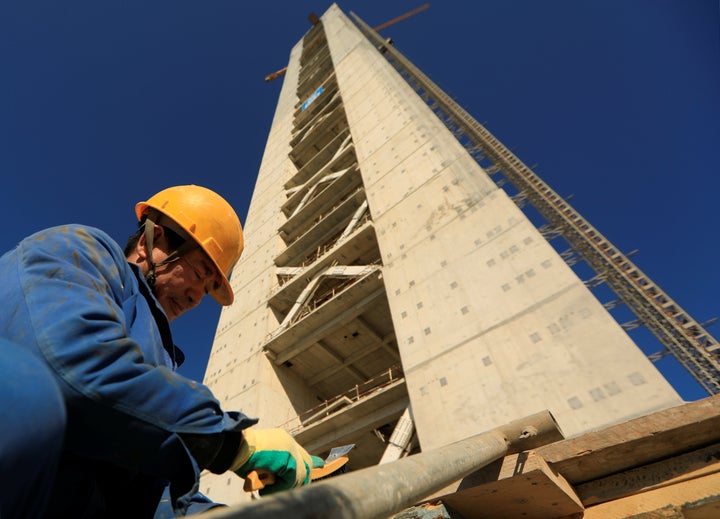 "China is a very aggressive and pernicious economic competitor with no morals," said former U.S. Assistant Secretary of State for African Affairs Johnnie Carson, according to a secret diplomatic cable released by WikiLeaks in 2010. "China is not in Africa for altruistic reasons," he added.
Not long after, then-U.S. Secretary of State Hillary Clinton echoed that warning, cautioning African leaders of a "new colonialism" by the Chinese in Africa. Former President Barack Obama, who was widely viewed as insufficiently engaged in Africa during his two terms in office, picked up on the competition from the East as well, suggesting that the U.S. and not China should be a preferred partner for African states: "We don't look to Africa simply for its natural resources," he told an audience of African leaders at a summit in Washington in 2014. "We recognize Africa for its greatest resource, which is its people and its talents and its potential."
Today, in what increasingly appears to be an emerging policy vacuum, the Chinese may now be free of these insights from Washington as the Americans simultaneously, albeit unintentionally, send a message to African leaders that their economic destiny will be more aligned with what happens in the East than in the West. 
'Once a Trump strategy for Africa is developed, China will analyze the trade, investment and financial gaps in the plan and act to further consolidate its dominance on the continent.'

Anzetse Were, Nairobi-based international development economist
Even if the White House does begin to focus its attention on Africa, it may be too late, according to Nairobi-based international development economist Anzetse Were.
"Once a Trump strategy for Africa is developed," she wrote in a 2017 column for Kenya's Business Daily newspaper, "China will analyze the trade, investment and financial gaps in the plan and act to further consolidate its dominance on the continent."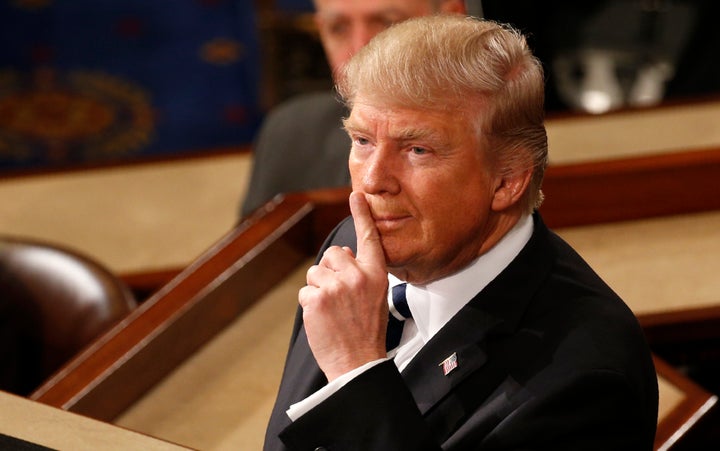 Now, as the rhetoric from the White House becomes more isolationist and even more polarizing, it will be even harder to change the course of Sino-African relations, Were said.
The White House has also made it clear ―  via influence from Trump's chief strategist Stephen Bannon ― that it intends to fully disrupt the existing international order, either explicitly by cancelling trade deals and questioning Washington's long-held alliances, or implicitly through neglect as appears to be the case in Africa, which will have a profound effect on China's steadily rising influence there.
Anzetse Were joins Eric and Cobus ― in the podcast above ― to discuss her recent column and how Africa is bracing for a Trump-inspired shift towards China in response to the new U.S. president's apparent determination to shake up the international order.

Join the discussion. Do you think the Trump administration's lack of a coherent policy for the continent and a proposed cut in foreign aid will give China a new opportunity to expand its influence?

Calling all HuffPost superfans!
Sign up for membership to become a founding member and help shape HuffPost's next chapter
BEFORE YOU GO
PHOTO GALLERY
The World Protests President Trump