The Trump administration pledged to bring the struggling coal industry roaring back by eliminating environmental regulations, shrugging off renewable energy and boosting fuel exports to China, which nosedived in 2012.
But on Thursday, the White House announced a new trade deal with China to bolster the natural gas industry that analysts say starved coal into a slow death by devouring the U.S. electricity market it once dominated.
Under the deal, Chinese companies can begin buying liquid natural gas directly from producers in the U.S., fanning the embers of an export industry that began to heat up earlier this year. China's cities are infamously choked by smog from years of burning coal at a breakneck pace to feed its ravenous appetite for electricity and new factories. Now, as the country moves aggressively to slash its carbon footprint, cleaner-burning natural gas has become an attractive alternative fuel.
That's bad news for coal. In the U.S., domestic coal use plummeted over the past decade as natural gas, made cheap by the so-called fracking revolution, supplanted coal as the chief source of fuel for the utility industry. Until 2012, Chinese demand buoyed the industry, even as then-President Barack Obama increased environmental regulations that favored zero-emissions sources such as solar and wind over coal, by far the dirtiest fossil fuel.
But that year, exports to China went into a tailspin, and the U.S. coal industry virtually collapsed, with nearly every major mining company filing for bankruptcy in three years. Low demand, driven by natural gas and renewables, were the main reasons for coal's decline, according to a new report from Columbia University's Center on Global Energy Policy. Environmental rules caused the industry to decline by a mere 5 percent.
A deal to sell natural gas to China only strengthens its hand.
"China is making a decision to tap the brakes on its expansion of coal-fired generation," Steve Piper, director of energy research at S&P Global Market Intelligence, told HuffPost by phone on Friday. "Importing natural is part of that plan."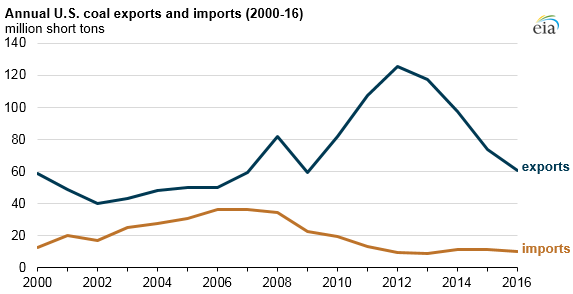 To be sure, China still burns a lot of coal. The country consumed 4.2 billion metric tons of coal in 2013, and the notorious shadiness of its official statistics suggests that number could be even higher. When the Trump administration lifted a temporary moratorium on federal coal leases in March, Interior Secretary Ryan Zinke suggested the U.S.'s higher-quality coal would be attractive to Chinese buyers. The outlook for the next few years is poor, but the U.S. coal industry is hoping that, in the long term, exports will increase to China once again.
"We certainly are supportive of the administration's objectives regarding international trade and we're hopeful that will mean increased exports of coal over time as demand for the product internationally grows," Betsy Monseu, chief executive of the trade group American Coal Council told HuffPost by phone on Friday.
But even if China ups its demand for more foreign coal, it's unlikely to purchase much from the U.S., Piper said.
"The Asian markets are much more competitively supplied by Australia and Indonesia," he said, adding that the new deal to sell natural gas to China "will tend to keep the United States as a swing supplier, a marginal supplier."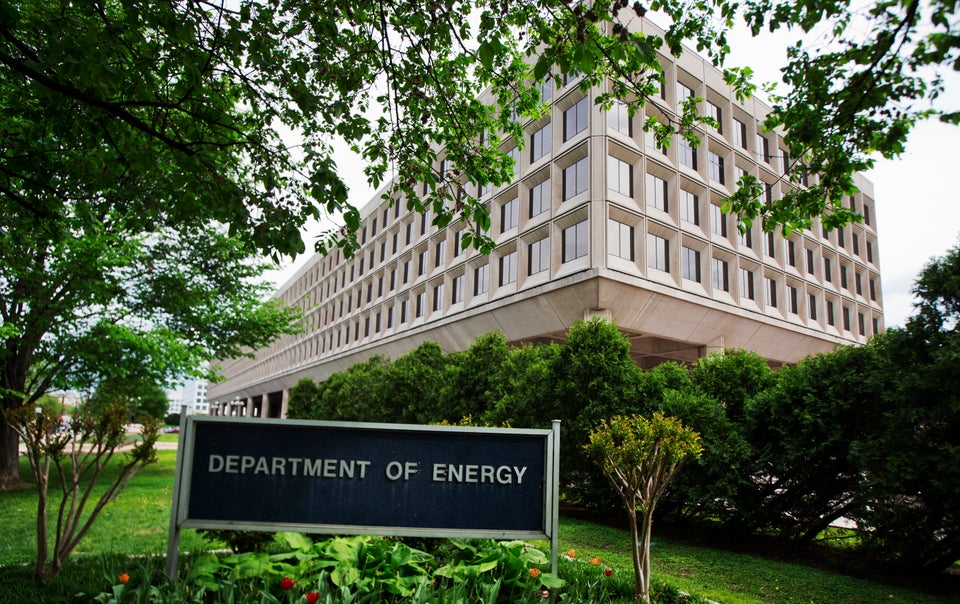 8 Reasons To Worry About Rick Perry Running The Department Of Energy