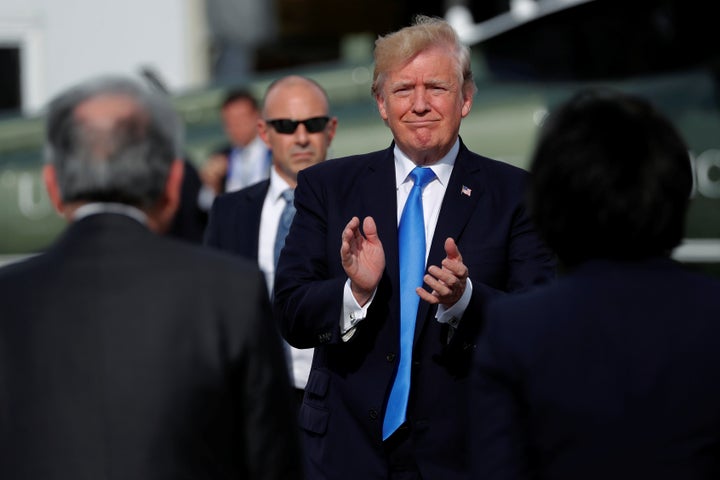 Three UCLA basketball players accused of shoplifting in China expressed thanks to President Donald Trump on Wednesday after he publicly patted himself on the back for intervening and questioned whether he'd be praised.
Trump, who previously said the players were "very grateful" he brought up their detention when he met with Chinese President Xi Jinping during his Asia trip last week, tweeted that the students faced 10 years in prison for their actions.
"Do you think the three UCLA Basketball Players will say thank you President Trump? They were headed for 10 years in jail!" Trump posted on Twitter Wednesday morning.
Freshman athletes LiAngelo Ball, Cody Riley and Jalen Hill arrived back in the U.S. from Shanghai on Tuesday. The players, who had been in China for a basketball game sponsored by a Chinese retail giant, were detained in their hotel by police on suspicion of shoplifting.
Hours after the president's tweet, all three men delivered on Trump's request at an afternoon press conference. They apologized for their actions and expressed their gratitude to Trump, the U.S. government, and school officials.
Ball also thanked Chinese police officials, who he said treated them "so respectfully even after I made a stupid decision."
"I'm a young man, however, it's not an excuse for making a really stupid decision," Ball said. "I don't feel sorry for myself and I've learned my lesson from this big mistake and I'm 110 percent sure that I will not make a bad decision like this again."
Ball also apologized "to the people of China for causing them so much trouble."
Though the students dodged jail time in China, as Trump said, UCLA Coach Steve Alford said at the press conference that they will be "suspended indefinitely" from the athletic program.
Trump's earlier Tweet seeking praise for himself did attract some from fans, but also earned plenty of backlash for being "egotistical" and taking credit for just doing his job. Brooklyn Nets player Spencer Dinwiddie also questioned the motive behind the students' release.
"I know they're very grateful because they were told exactly what happened," Trump said of his efforts.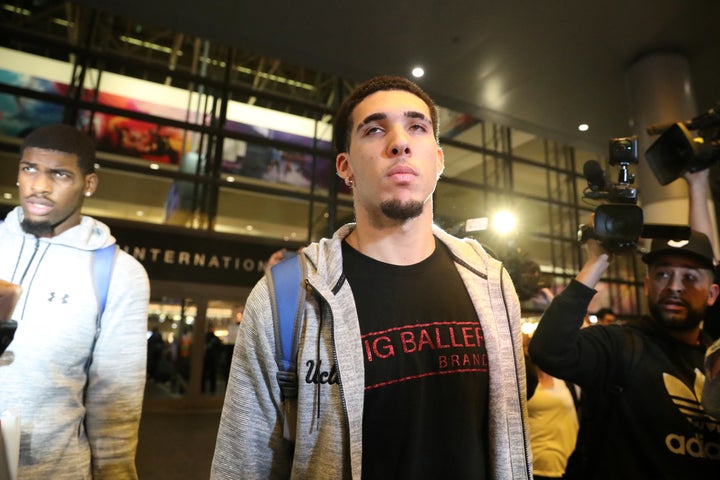 A senior White House official praised Trump's actions, telling Reuters the students were given relatively light treatment " in large part because the president brought it up."
College sports officials also thanked Trump. Pac-12 Commissioner Larry Scott said in a statement: "We want to thank the President, the White House and the U.S. State Department for their efforts towards resolution."
"We take seriously any violations of the law," he said.
This article has been updated to include the students' apology and thanks to Trump.
Popular in the Community