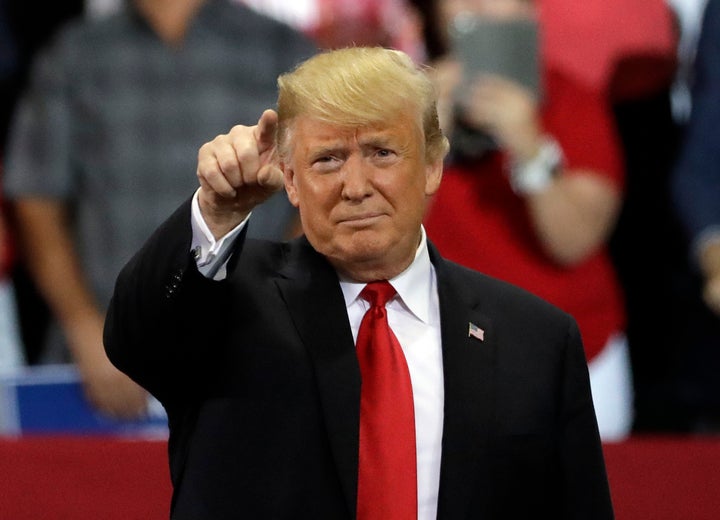 With his characteristic sweeping bravado, Trump told a Christian news station that because of everything he has done for America's religious groups, he's certain evangelicals will come through for him, even though he's not on the ballot next Tuesday.
Trump suggested this support stems from how his administration has "nullified" the Johnson Amendment, a provision in the U.S. tax code that forbids faith groups from endorsing or opposing political candidates. In fact, both progressive and conservative groups agreed that his executive order targeting the amendment in May 2017 had little impact on religious leaders' ability to engage in political campaigns.
He also referred to his expansion of the Mexico City policy, which withholds U.S. aid from foreign nongovernmental health organizations that offer women advice about abortion. In practice, the new policy has placed tighter restrictions on a wide swath of health organizations and applies to about 15 times the amount of foreign aid previously affected.
The president told CBN that he believes these things are wins for evangelicals.
"Nobody's done more than we have. Mexico City — take a look at that. Things that, frankly, until Ronald Reagan, nobody did anything," Trump said. "So I know they're very happy with me. We've seen they're very happy."
"The question is whether or not they're going to go out and vote when I'm not running," he added. "I have no doubt they're going to be there in '20. I hope they're going to be there now, because it'll be a lot easier if they are, a lot better."
Watch CBN's interview with Trump below.
Although Trump said he's positive that his policies have been beneficial to all Americans, his approval ratings tell another story. According to a Public Religion Research Institute survey published Monday, majorities of most American religious groups have an unfavorable opinion of the president. The vast majority of black Protestants (80 percent), religiously unaffiliated Americans (75 percent), Hispanic Catholics (74 percent) and non-Christian religious Americans (73 percent) surveyed said they have negative opinions about Trump. Slim majorities of white mainline Protestants and white Catholics (both 52 percent) also said they are not fans of the president.
In fact, the only religious group that had a majority of respondents voicing a favorable opinion of Trump was white evangelical Protestants, with 68 percent of them saying they have a favorable view of Trump, including 28 percent with a very favorable opinion of the president.
Brian McLaren, a progressive Christian author and speaker, told HuffPost in an email that Trump's claim to be for all Americans is "laughable."
"He is happy to throw LGBTQ people under the bus, women under the bus, Jews and Muslims under the bus, as long as it accrues to his political power and increasing wealth," said McLaren, who grew up evangelical but now attends an Episcopal congregation. "Even more sadly, conservative Evangelical and Catholic leaders are showing themselves to be becoming more like their leader."
"There seems to be no limit to the harm they are willing to inflict in order to advance their narrowing agenda that now is reduced to outlawing abortion, stigmatizing LGBTQ people, and expanding their religious freedom at the expense of the religious freedom of others," he added.
People of faith can count on Trump to defend them as long as they don't criticize him, McLaren said. But the author cautioned that there's a price to pay for this special treatment.
"Recalling the words of Jesus, they gain the president's special favors and in exchange, sell their souls," McLaren said.
Before You Go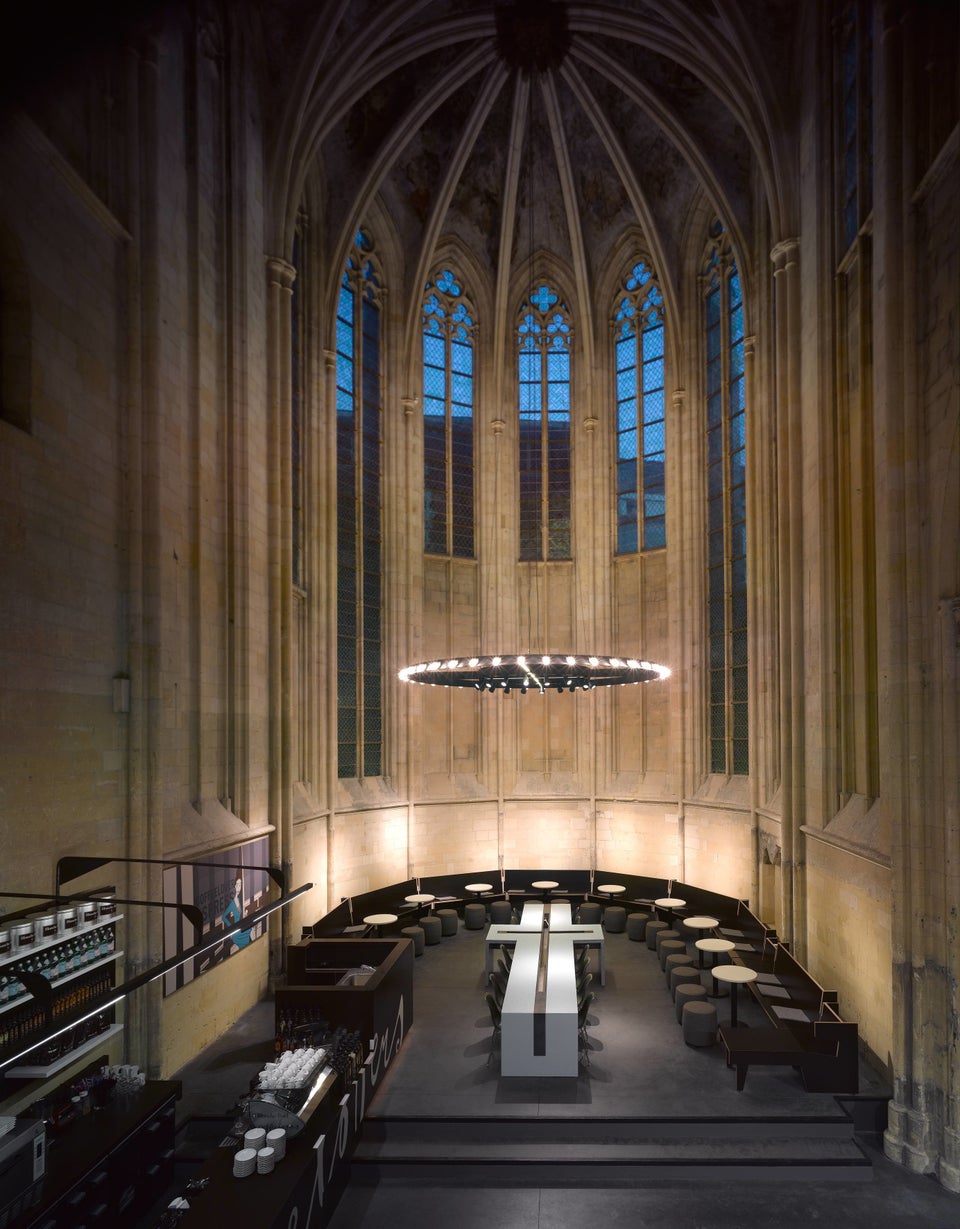 Churches turned into secular buildings
Popular in the Community