The Environmental Protection Agency is prepared to issue a proposal to "repeal" the Clean Power Plan, according to a 43-page draft document obtained by HuffPost. The agency argues that the Obama-era policy "exceeds the EPA's statutory authority."
The EPA has not determined if it will introduce a replacement rule to regulate greenhouse gases from power plants, or what such a rule would look like, according to the document.
"The EPA is considering whether it is appropriate to propose such a rule," and it plans to solicit information on emission reduction systems, the draft states.
EPA Administrator Scott Pruitt said Monday that he would sign the proposal the next day.
However, Vox notes that the EPA would have to go through a lengthy ― possibly years-long ― rule-making process to fully repeal the Clean Power Plan. That timeline contradicts Trump's declaration last month that the policy was already as good as dead. "Did you see what I did to that? Boom, gone," he told a cheering crowd in Alabama at the time.
Former EPA Administrator Gina McCarthy said the looming proposal was "a wholesale retreat from EPA's legal, scientific and moral obligation to address the threats of climate change."
"This administration is using contrived problems with our energy system to take money out of consumers' pockets and giving it to fossil fuel companies, so they can force a shift away from clean energy and back to dirty fossil fuel. That's not 'back to basics,' that's just plain backwards," she said Friday, referring to Pruitt's so-called "Back-To-Basics" agenda.
Many scientists and environmentalists saw the policy, which aims to cut greenhouse gas emissions from power plants by 32 percent by 2030, as the most important tool in the federal government's arsenal to help the U.S. meet its Paris Climate Agreement goals.
However, the Clean Power Plan has had its fair share of opponents.
More than two dozen states challenged the Clean Power Plan in court, prompting the Supreme Court to temporarily block it. The D.C. Circuit Court of Appeals had set a deadline for Friday to hear from the EPA on how it plans to move forward with the policy.
Myron Ebell, director of the Center for Energy and Environment at the Competitive Enterprise Institute, who previously served as Trump's EPA adviser, said Friday that he hopes the Clean Power Plan will be rescinded "in its entirety."
"Scrapping the 'Clean Power' Plan is a key part of President Trump's de-regulatory agenda, which is designed to get the economy moving again," he said in a statement. "This rule and other greenhouse gas emissions rules are depressing investment and job growth in resource and manufacturing industries."
This article has been updated with additional details from the EPA document, as well as comments from McCarthy and Ebell.
Alexander C. Kaufman contributed reporting.
Before You Go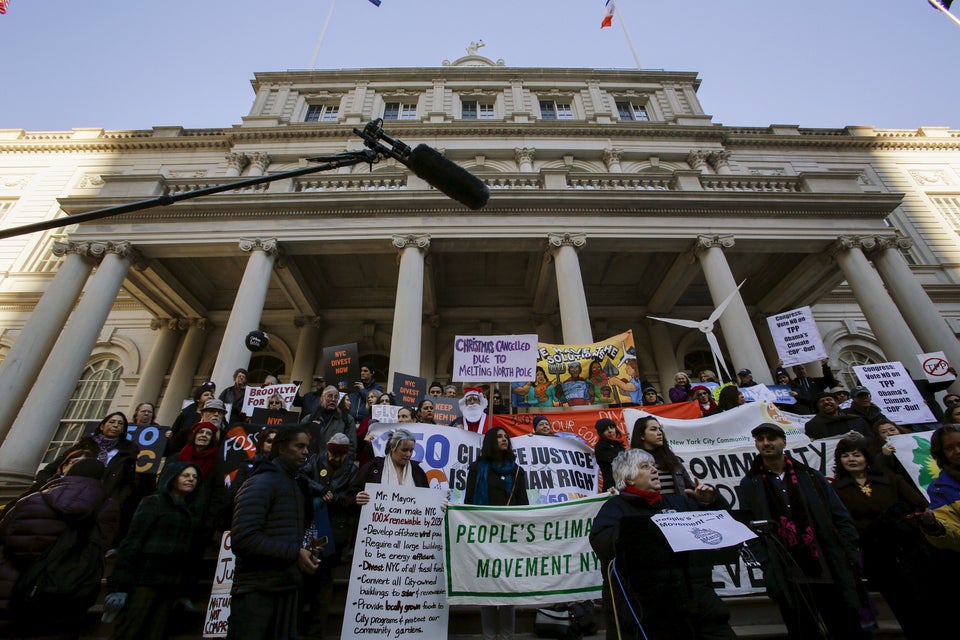 What You Can Do Right Now To Stop Donald Trump's Dangerous Climate Agenda
Popular in the Community