President Donald Trump is making good on a campaign promise to reverse a key environmental achievement of former President Barack Obama.
Tuesday's order instructs the EPA and Army Corps of Engineers to "review and reconsider" the rule, according to The Washington Post and other media outlets. Final language has not yet been released.
The rule, implemented in 2015, was intended to clarify which of the nation's waterways should be protected under the federal Clean Water Act. It includes streams, wetlands and other smaller waterways that collectively provide drinking water for an estimated 117 million people — one in three Americans, according to the EPA.
The rule has been tied up in courts, however, with some 31 states, businesses and agricultural groups characterizing it as federal government overreach that would cripple industry.
A vocal critic of the rule has been EPA Administrator Scott Pruitt, who as Oklahoma attorney general sued the EPA over the rule, claiming it was unconstitutional and burdensome to farmers, developers and property owners. Pruitt reiterated his opposition to the rule, during an address at the Conservative Political Action Conference over the weekend, citing it as an example of overregulation.
Despite the Trump administration's strong opposition to the rule, reversing it is no easy matter, triggering a new, potentially lengthy, rule-making process.
"It's going to be hard to walk away from the huge scientific record the rule is based on," Jon Devine, senior attorney at the Natural Resources Defense Council, told HuffPost. "If they try to run away from the legal test, that would be not only bad policy, but terrible law."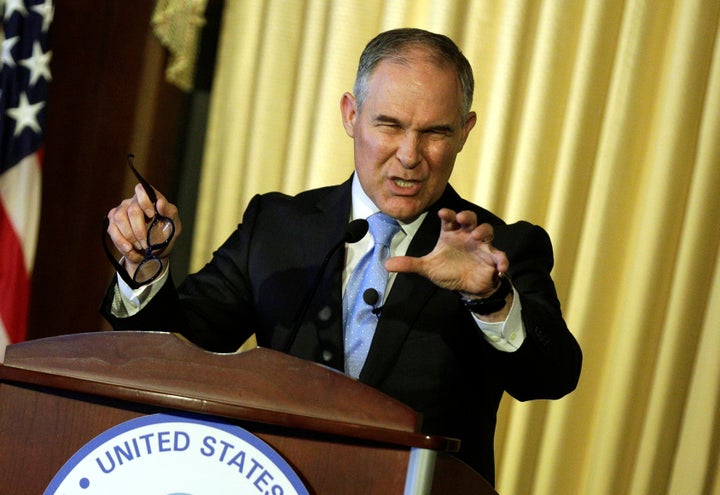 Nevertheless, the order makes it clear that the Trump administration will attempt to do just that. The order urges the EPA and Army Corps of Engineers to consider limiting protected waterways to larger, navigable bodies of water. That definition would be consistent with what the late Supreme Court Justice Antonin Scalia wrote in the 2006 Rapanos v. United States case. That opinion, Devine pointed out, was shared by only four of the court's justices.
"It would blow a huge hole in the middle of the Clean Water Act," Devine said. "If those waters are off limits, the act will be virtually ineffective."
Former EPA Administrator Gina McCarthy also criticized the executive order. In light of reports of major EPA budget cuts, she characterized the order as giving "the illusion they're fulfilling a campaign promise to gut the EPA."
"Only a new rule based on a new record can make current rules go away," McCarthy said in a statement. "The only thing these orders do is make clear this administration will defer needed public health protections for the American people for the sake of partisan politics."
Others applauded Trump's order.
American Farm Bureau Foundation President Zippy Duvall called Trump's action "welcome relief to farmers and ranchers across the country." The rule "has proven to be nothing more than a federal land grab, aimed at telling farmers and ranchers how to run their businesses," Duvall said in a statement.
But not all agriculture groups were united in their support of Trump's order.
Tom Driscoll, a spokesman for the National Farmers Union, said his organization opposed the clean water rule and supports its repeal. But he expressed concern with how the Trump administration will approach a revamp.
"I don't think we've seen a lot to make us confident that this administration will revisit this rule in careful way that recognizes peoples' concerns and protects shared water resources," Driscoll told HuffPost.
Joseph Erbentraut covers promising innovations and challenges in the areas of food, water, agriculture and our climate. Follow Erbentraut on Twitter at @robojojo. Tips? Email joseph.erbentraut@huffingtonpost.com.
Before You Go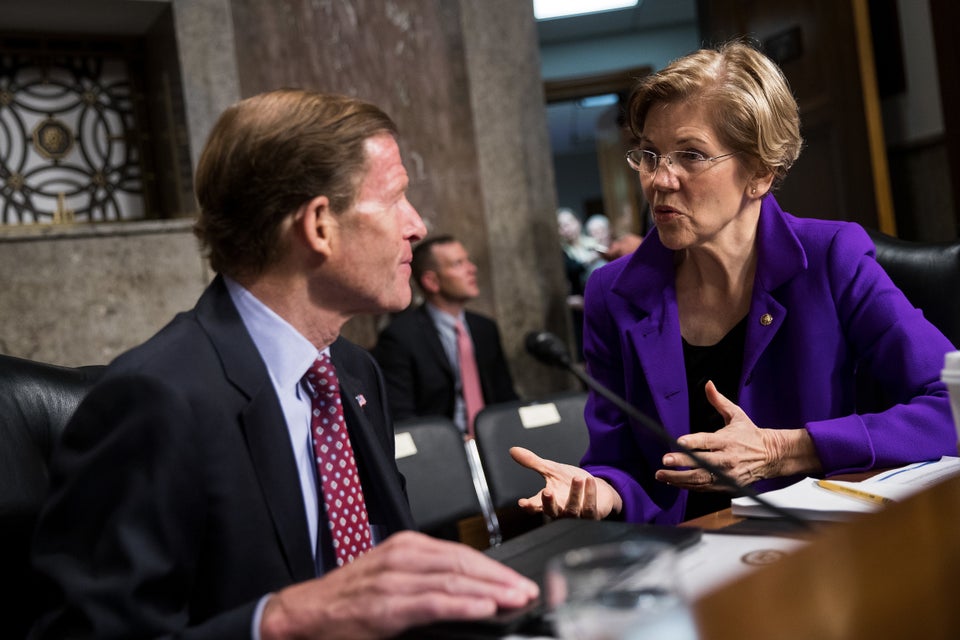 2017 Scenes From Congress & Capitol Hill
Popular in the Community