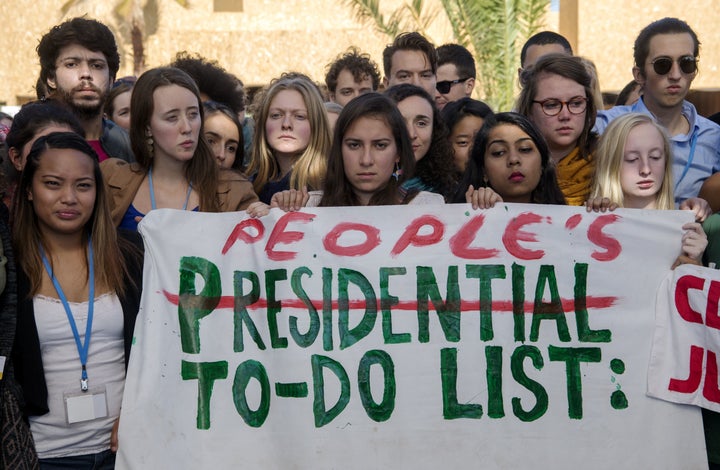 In the wake of President-elect Donald Trump's win and his threats to undo years of progress against climate change, environmental groups say they're seeing a major surge in donations and volunteers.
On the campaign trail, Trump pledged to end all funding for climate change research; boost coal, oil and natural gas production; abandon the Obama's administration's power plant emissions regulations; and abandon the international climate agreement reached last year in Paris.
It's unclear which policies the president-elect will implement. Although he called climate change a hoax "created by and for the Chinese" in 2012, he said in a meeting with The New York Times staff Tuesday that he thinks there is "some connectivity" between human activity and climate change. He also wouldn't affirm his plans to back out of the Paris Climate Agreement, instead saying he's now "looking at it very closely." Meanwhile, he's appointed well-known climate change denier Myron Ebell to lead the Environmental Protection Agency's transition and named fossil fuel lobbyist Mike McKenna to the Department of Energy.
That uncertainty has conservation nonprofits gearing up for a fight, whether it be lawsuits against the Trump administration for not protecting citizens from climate change, or doubling down on statewide initiatives ― and supporters are coming out in droves.
The Sierra Club, one of the nation's oldest large-scale environmental activism groups, told The Huffington Post that between Election Day and the following Monday, it had added 7,500 new monthly donors. That's more donors than they had added between the first of the year and Election Day, Sierra Club national press secretary Trey Pollard told HuffPost.
International environmental group Greenpeace told HuffPost it had about 1,000 new volunteers sign up in the week following the election.
"During a typical week we get about 75-100 volunteer sign-ups," Greenpeace media officer Jason Schwartz said, adding that that's only one aspect of how people are getting involved.
"It's important to note that Greenpeace supporters are showing their support in many ways, including showing up to anti-Trump and NoDAPL protests around the world, signing up for trainings and nonviolent direct actions, millions of social media shares, calls and emails to their representatives, and reaching out to us to find out what they can do," he said.
The Center for Biological Diversity, a nonprofit focused on protecting endangered species, told HuffPost that donations started rolling in when Trump's victory became clear.
"We started getting donations on our website Tuesday night as soon the media started to call the election for Trump," the center's executive director and co-founder Kierán Suckling said.
In the last week, they've received $400,000 in donations.
"This is a tenfold increase in the number and size of donations we usually get," Suckling said.
Other conservation groups told HuffPost they have noticed an uptick in donations and volunteer interests, but did not share specific numbers. The Union of Concerned Scientists, Ocean Conservancy and 350.org said they're seeing more engagement.
"[W]e have seen an uptick in unsolicited donations," UCS media team manager Lisa Nurnberger said, noting that they're still tallying up the exact amount. "People are asking how they can help and what they can do. Clearly people think science needs to play a role in the next administration, in terms of rulemaking (or rolling back)."
Ocean Conservancy, a nonprofit dedicated to protecting ocean wildlife, said it had an exceptional response to an email sent out from its CEO after the election, and that a follow-up fundraising email it sent was one of its top-five-performing emails this year.
"Now more than ever, Ocean Conservancy will need the support of its members to ensure our shared ocean victories stand the test of time," a spokesperson told HuffPost.
Support HuffPost
The Stakes Have Never Been Higher
Related
Before You Go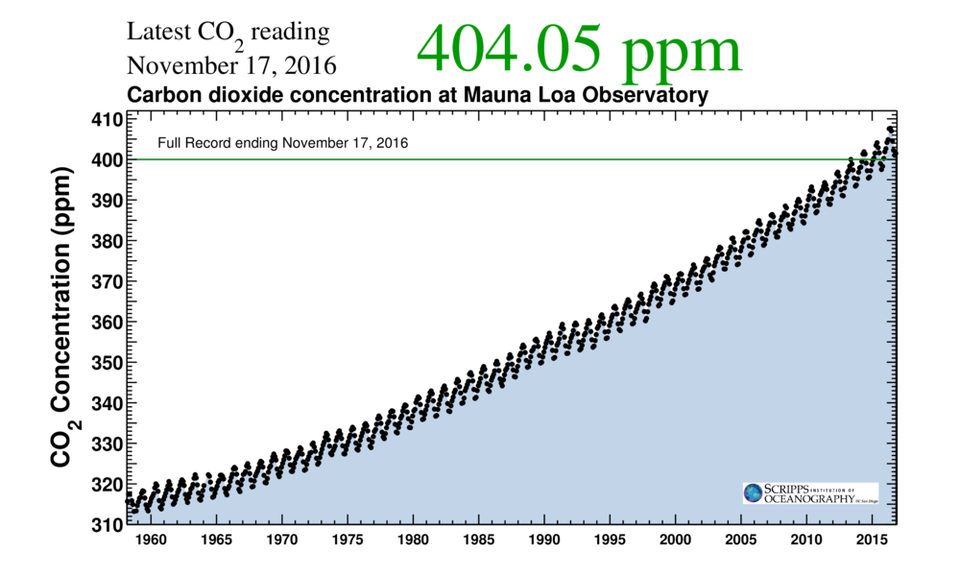 Climate Visuals For The Climate Change Denier In Your Life
Popular in the Community