Trump didn't talk about climate policy much at all as a candidate. But what we do know is alarming.
That last one is particularly important, as negotiators are gathering in Marrakech, Morocco, this week to hash out the details of implementing the Paris agreement. While Obama administration officials tried to put a positive spin on the election this week ― arguing that the world is moving forward on cutting emissions regardless of what happens in America ― Trump's win will cast some serious shade on the summit. U.S. involvement was crucial to securing China's participation, which was crucial to getting other major developing nations involved, too. And the previous climate pact, the Kyoto Protocol, failed to meaningfully address climate change because the United States backed out. That set action on climate back two decades.
Climate Depot, a climate change-denying website, sent an excited email blast Wednesday morning: "Trump wins U.S. Presidency! Climate Skeptics Rejoice! Set to dismantle & Defund UN/EPA climate agenda!"
But others are less sure about exactly what Trump's environmental agenda will be.
"It's difficult to guess exactly what Donald Trump will do on many policy fronts," Scott Segal, an attorney with the firm Bracewell Giuliani who represents a number of energy interests, said Wednesday in a call with reporters. "I think energy has to be viewed in that light."
Segal noted that Trump has been clear about not being a fan of the EPA or of regulations on energy development. And his advisers, including oil and gas magnate Harold Hamm and North Dakota Rep. Kevin Cramer, are "bullish on development," Segal said. It's likely that Trump would seek to throw out Obama administration rules on emissions, fracking and coal mining, among others.
But Segal also said it's not entirely clear exactly how far he would go. "The Trump campaign was a very interesting campaign," he said. "It was not trapped within the doctrinaire limits of the existing Republican apparatus."
Environmental groups gathered Wednesday afternoon to talk about the election results. It was a solemn affair. "This is not the press conference we intended to have," said Gene Karpinski, president of the League of Conservation Voters, kicking off the event.
"This is a deeply disappointing day for the United States and the world," said Michael Brune, executive director of the Sierra Club. "The election of Donald Trump could be devastating for our climate and our future."
He noted that Trump will be "the only head of state in the world to reject the scientific consensus that climate change is real, and that mankind is the cause."
The presser's tone was bleak, though many tried to point out that the movement toward clean energy will continue in the private sector and globally, and that the movement isn't going anywhere.
"We will not mourn for too long," said Brune. "We will organize."
"Despite his campaign rhetoric, we will stand ready, keep an open mind and let him show us how he's going to lead," said Anna Aurilio, the director of Environment America's Washington office.
This article has been updated with reactions to the results of the general election.
Before You Go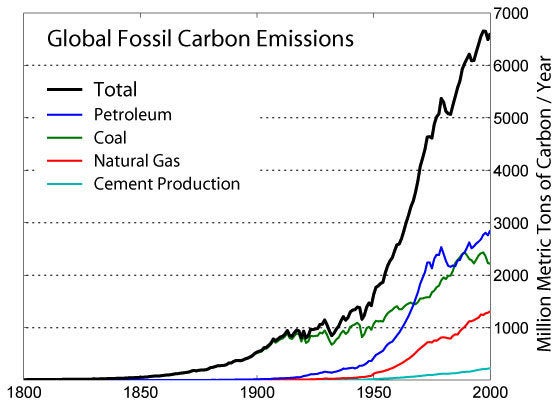 How Scientists Know Climate Change Is Happening
Popular in the Community