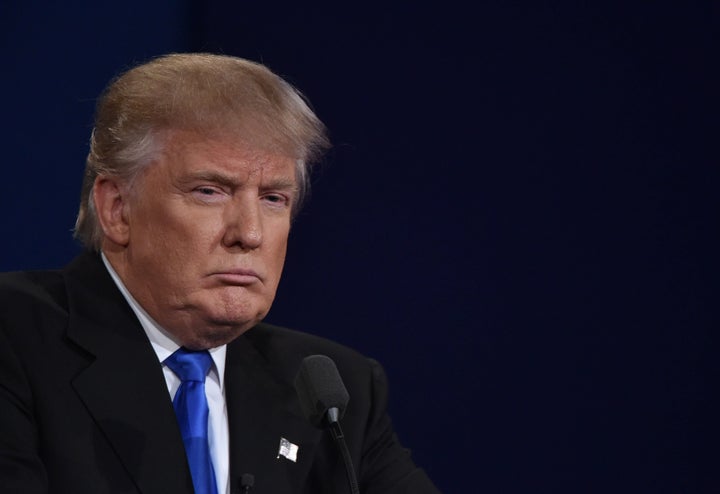 President Donald Trump's nominees to the positions that would directly oversee environmental policy all disavowed his stance that climate change is a "a hoax" in Senate confirmation hearings this month.
First, Rex Tillerson, the former Exxon Mobil Corp. chief now up for secretary of state, admitted that the "increase in greenhouse gases in the atmosphere is having an effect." Then, last Tuesday, Rep. Ryan Zinke (R-Mont.), Trump's Interior secretary choice, called global warming "indisputable" and said pointedly, "I don't believe it's a hoax." The next day, Oklahoma Attorney General Scott Pruitt, Trump's controversial choice to lead the Environmental Protection Agency, responded to a barrage of questions from Democratic senators with, "I do not believe that climate change is a hoax." Former Texas Gov. Rick Perry (R) became the fourth on Thursday, telling senators during his energy secretary hearing, "I believe the climate is changing" and "some of it is caused by manmade activity."
The problem is, each of those admissions came with a "but."
While greenhouse gases are having an effect, "our ability to predict that effect is very limited," Tillerson said. Zinke insisted on the need to be "prudent" on an issue he characterized as having "a lot of debate on both sides of the aisle."
Pruitt concurred, claiming the "ability to measure with precision the degree of human activity's impact on the climate is subject to more debate."
Perry, more subtly, said he only assigns "some" of the blame to burning fossil fuels.
Around that same time, policymakers who once rejected outright that the planet was warming began to accept that the climate was changing. But they pointed to geological trends beyond the control of humans. Positioning themselves that way undermines the argument that they are denying the existence of a growing body of evidence. At the same time, it absolves them of supporting any actions, such as a tax on carbon or a cap-and-trade system, that would curb carbon emissions, which they remain logically uncertain is the chief cause of global warming, despite the overwhelming scientific consensus. The result, either way, is the same: Fossil fuels keep burning, pumping emissions into the atmosphere and causing Earth to heat up.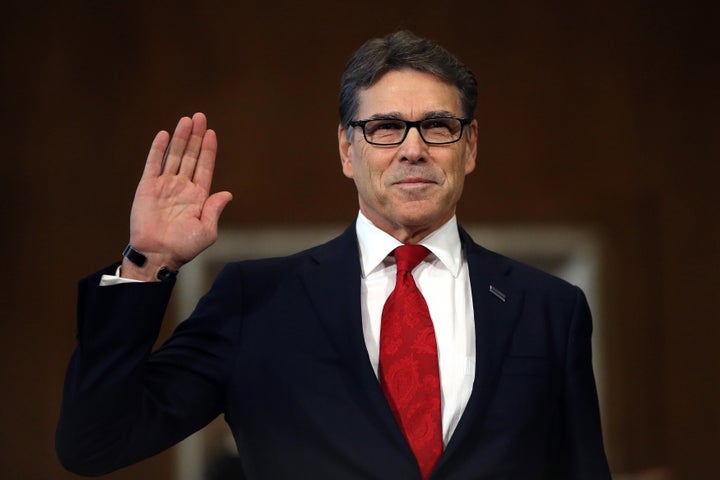 "It seems like they're all singing from the same hymnbook," said Elliott Negin, director of news and commentary at the nonprofit environmental group Union of Concerned Scientists. "Over the years, they've changed their tune because to say climate change isn't happening now makes them look ridiculous, so they don't say it anymore. Now they say it's happening, but we don't have any idea how bad it might be because they dispute climate modeling."
Any hope that the new administration may ratchet back threats to shred environmental regulations seemed to die in Trump's first three days in office. Trump plans to gut the EPA's budget, cutting $513 million from grants to states and Native American tribes, $193 million from climate programs and $109 million from a category labeled "environment programs and management," according to a report published Monday by the new political news site Axios. The White House website removed a page devoted to climate change after the inauguration on Friday and added Trump's pledge to undo environmental regulations and "revive America's coal industry."
During the first White House briefing in which he took questions from the press, press secretary Sean Spicer dodged a question from The Huffington Post on Monday about how Trump plans to address the fact that scientists say climate change is close to harming human civilization, given that 2016 was the hottest year on record.
"He's going to meet with his team and figure out what policies are best for the environment," Spicer said. "One of the things he talked about during the campaign is there's a balance, and he's trying to make sure we use our resources appropriately, that we maximize things to make sure that we don't do so at the detriment of economic growth and job creation."
Republican lawmakers last week changed the estimated value of federal lands as part of revised budget rules, allowing the new Congress to sidestep requirements that a bill giving away federal lands does not decrease federal revenue or contribute to federal debt, according to The Guardian. That sets the stage for the new Republican-controlled government to free up protected lands for drilling and mining.
Trump has said he hopes to spur an "American energy renaissance" by slashing environmental regulations he blames for holding back U.S. economic growth. Republicans have complained that the Obama administration "picked winners and losers" by hampering fossil fuel companies with new rules while propping up nascent industries like solar and wind energy with subsidies. If their mantra-like repetition of a political slogan is to be believed, the GOP now plans to pursue an "all of the above" energy strategy, forcing zero-emissions energy to compete directly with cheaper fossil fuels. But Trump's Treasury pick has signaled his support for ending clean energy subsidies, even as the federal government hands out billions in tax deductions to major polluters, including Exxon Mobil.
A handful of Cabinet advisers who factor in climate change but fail to recognize it as a crisis seem unlikely to stand in Trump's way.
"There's no real break here with Trump," said Adam Beitman, spokesman for the environmental nonprofit Sierra Club. "It's actually just a more insidious form of climate denial by becoming a little more sophisticated, but in reality, at the end of the day, resulting in the same conclusion of regular climate denial: They're not willing to do anything, or worse, they're willing to undermine actions that fight climate change."
The White House did not respond to a request for comment.
Before You Go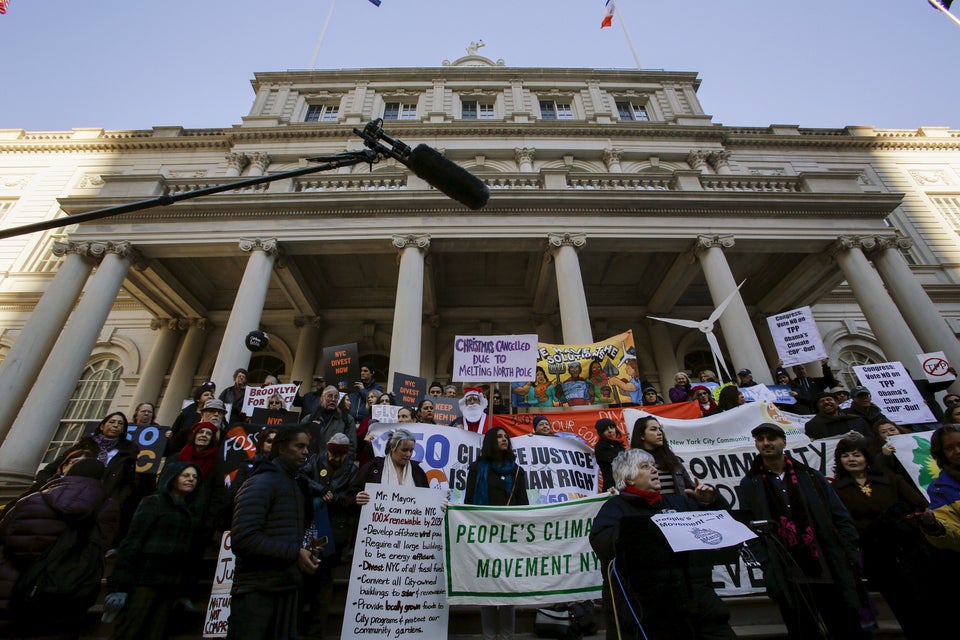 What You Can Do Right Now To Stop Donald Trump's Dangerous Climate Agenda
Popular in the Community