Environmentalists and former White House officials on Monday slammed President Donald Trump's impending executive order that would undo much of the work his predecessor has done to combat climate change.
"They want us to travel back to when smokestacks damaged our health and polluted our air, instead of taking every opportunity to support clean jobs of the future," McCarthy said in a statement. "This is not just dangerous; it's embarrassing to us and our businesses on a global scale to be dismissing opportunities for new technologies, economic growth, and US leadership."
"Congress put the Clean Air Act in place to protect Americans from air pollution, and there is no doubt greenhouse gases are air pollution ― the science makes that crystal clear and the Supreme Court has confirmed it as a matter of law," she said in a statement.
"This Executive Order will undermine people's health and the U.S. economy."
Environmentalists vowed to fight the effects of the rollback and planned a protest in Washington, D.C., for Tuesday evening.
"Trump's attack ignores reality ― not just the reality of the climate crisis, but the reality that the clean energy economy is rapidly growing in both red and blue states, creating jobs and safeguarding our air and water," Sierra Club executive director Michael Brune said in a statement. "Trump can't reverse our clean energy and climate progress with the stroke of a pen, and we'll fight Trump in the courts, in the streets, and at the state and local level across America to protect the health of every community."
World Resources Institute president Andrew Steer said the Trump administration was "taking a sledgehammer to U.S. climate action," and with the signing of a pen, the president will "push the country backward."
"Make no mistake: This Executive Order will undermine people's health and the U.S. economy. It hands moral authority and global leadership over to others, leaving America behind," Steer said in a statement.
"I really don't know how far the coal industry can be brought back," Robert Murray, the head of one of the country's largest coal mining companies, told The New York Times.
Before You Go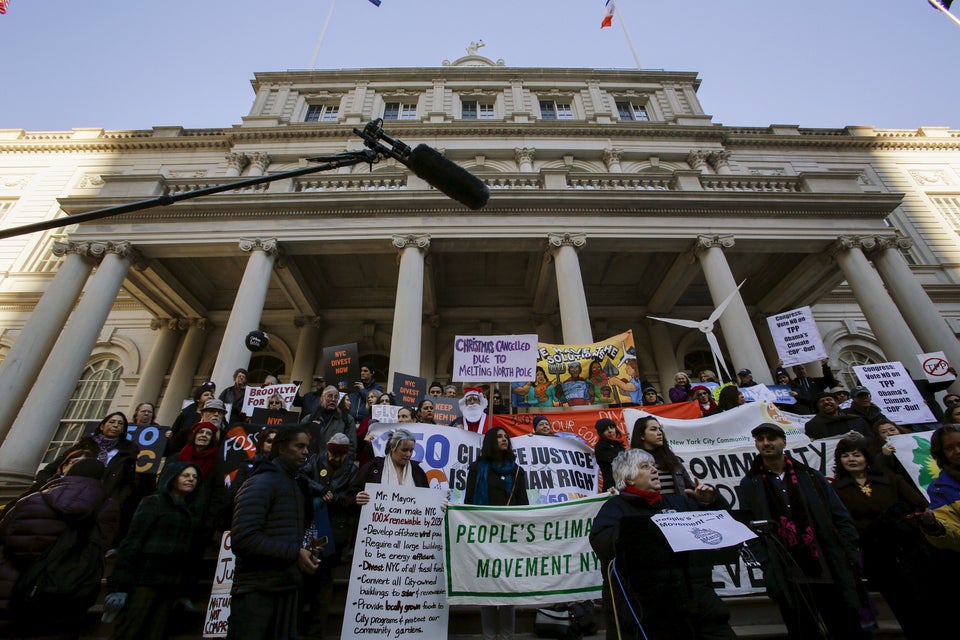 What You Can Do Right Now To Stop Donald Trump's Dangerous Climate Agenda
Popular in the Community