In typical Trump fashion, he posted a series of tweets early Sunday morning that painted Clinton as a hypocrite because she'd previously criticized Trump's stunning admission that he may not accept the results of the election.
Last month, Trump, who repeatedly claimed the election was "rigged," would not say whether he would accept the results, saying at the final presidential debate that "I'll keep you in suspense." Clinton called Trump's statement "horrifying."
On Saturday, Clinton's campaign general counsel Marc Elias confirmed that the campaign would cooperate in a vote recount underway in Wisconsin, launched by Green Party candidate Jill Stein. It will also participate if Stein applies for recounts in Pennsylvania and Michigan.
The three battleground states gave Trump the thinnest margins of victory, with Trump winning them by a total of 107,000 votes. Last week, a group of activists claimed that they had evidence of irregularities in the results and lobbied Clinton's team to pursue a recount.
Stein, who quickly raised over $5 million to fund the recount, said it was not intended to help Clinton.
Trump's incoming White House chief of staff, Reince Priebus, called the recount effort "a fraud."
"It is a total and complete hypocritical joke that the group of people that thought that they were nervous about President-elect Trump not conceding are the people that are conducting recounts in states where we won by over 68,000 votes," Priebus said on "Fox News Sunday." "I think the American people know this is a waste of everyone's time and money, and it's only an effort to divide this country when we need to come together."
Trump returned with more tweets on Sunday afternoon, which included making the unfounded claim that he would have "won the popular vote if you deduct the millions of people who voted illegally."
This article has been updated with a Trump tweet from later Sunday.
Before You Go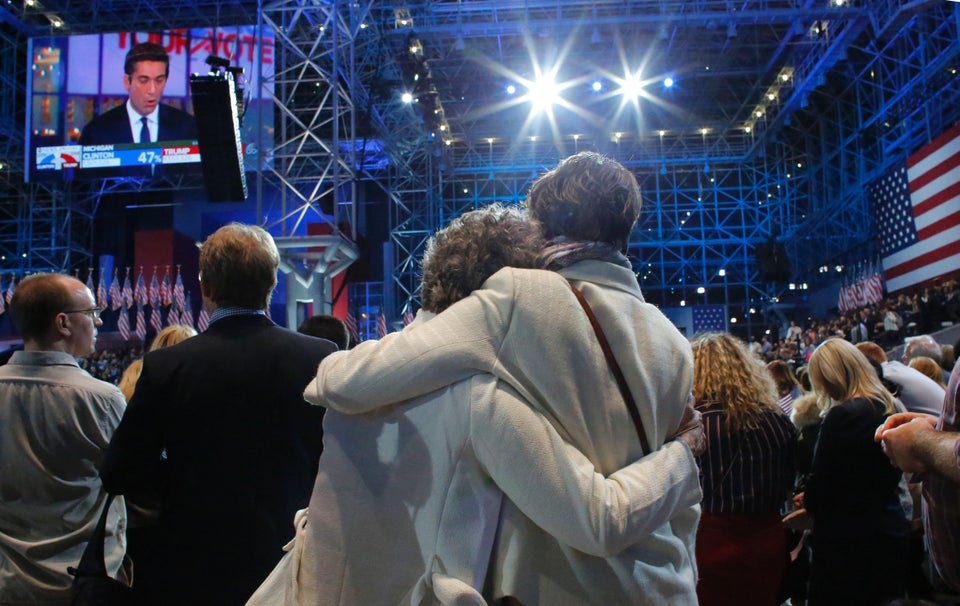 Clinton Supporters React After Election Loss
Popular in the Community